It can't be denied that the Philippines is blessed with natural resources. As one of the gems in the tropics, bamboos are almost everywhere in our country.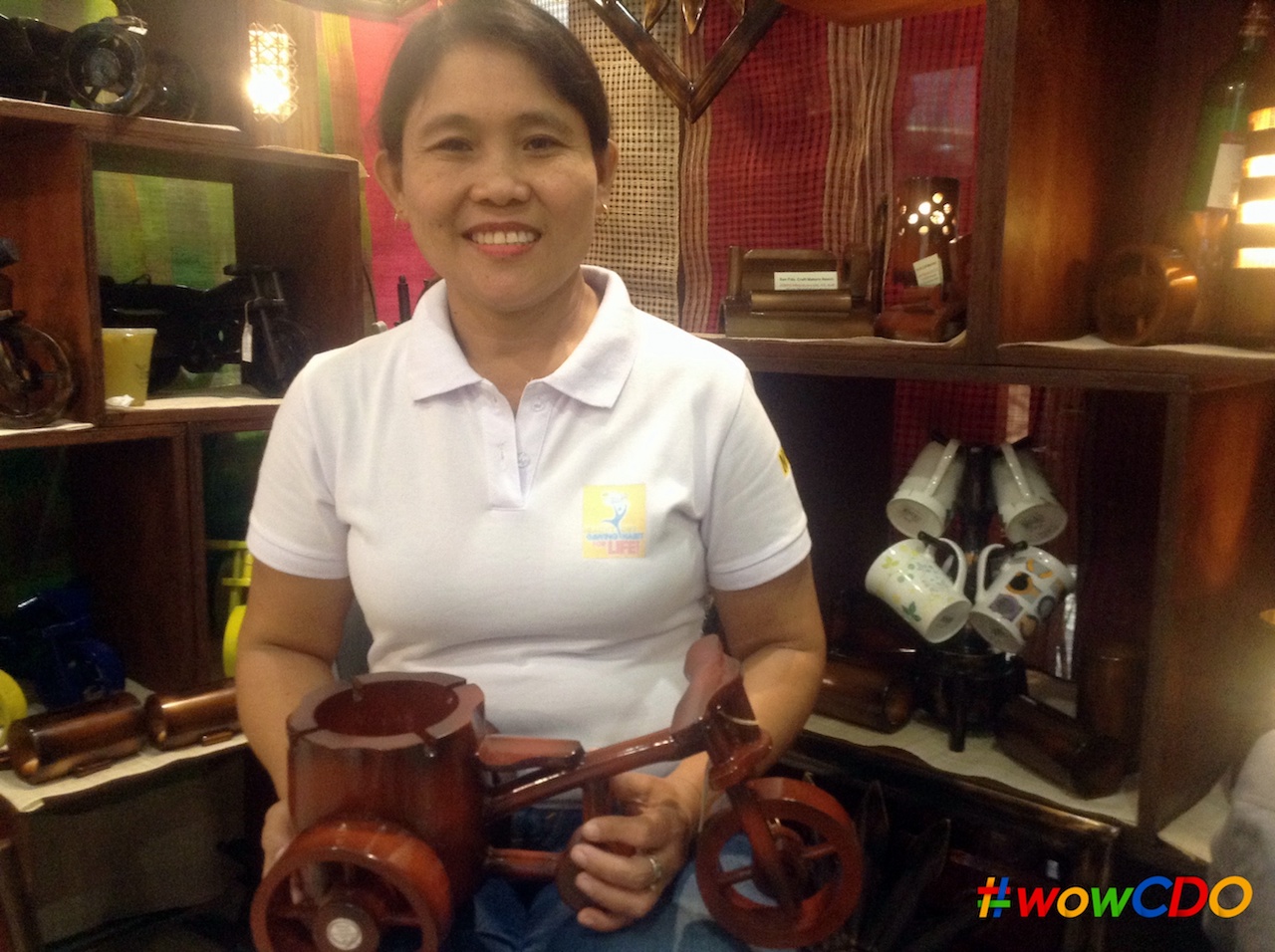 As an OTOP and Community Training and Employment Coordinator of San Fernando, Bukidnon, Engr. Judith Esquejo Luis is exposed to tons of opportunities led by the government agencies. The humble beginning of OJ's Arts and Crafts of Bukidnon started in 2009 in a simple skills training – the bamboo crafts.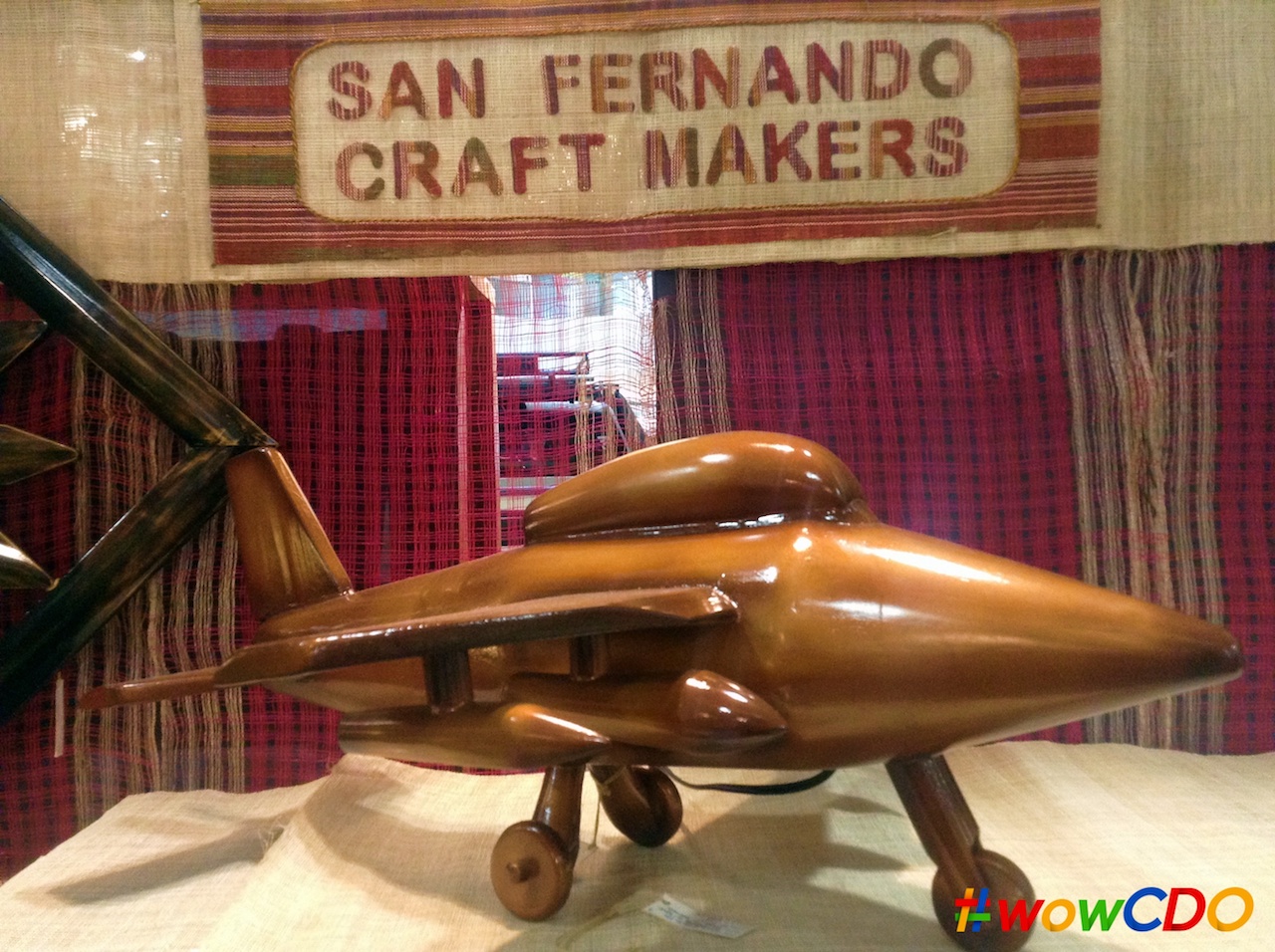 Engr. Judith Esquejo Luis is proud to say that OJ's Arts and Crafts wouldn't be profitable business without that skills that her husband has acquired from joining that training. Engr. Judith also added that the resources were readily available as her father and the family is into planting bamboo trees.
She also elaborated in our conversation that she did not expect that her husband would be that eagerly interested in the training. One milestone that is proud of is that Jessie, her husband, won the contest with the "Bamboo Bike" craft. The bike has also become their flagship product.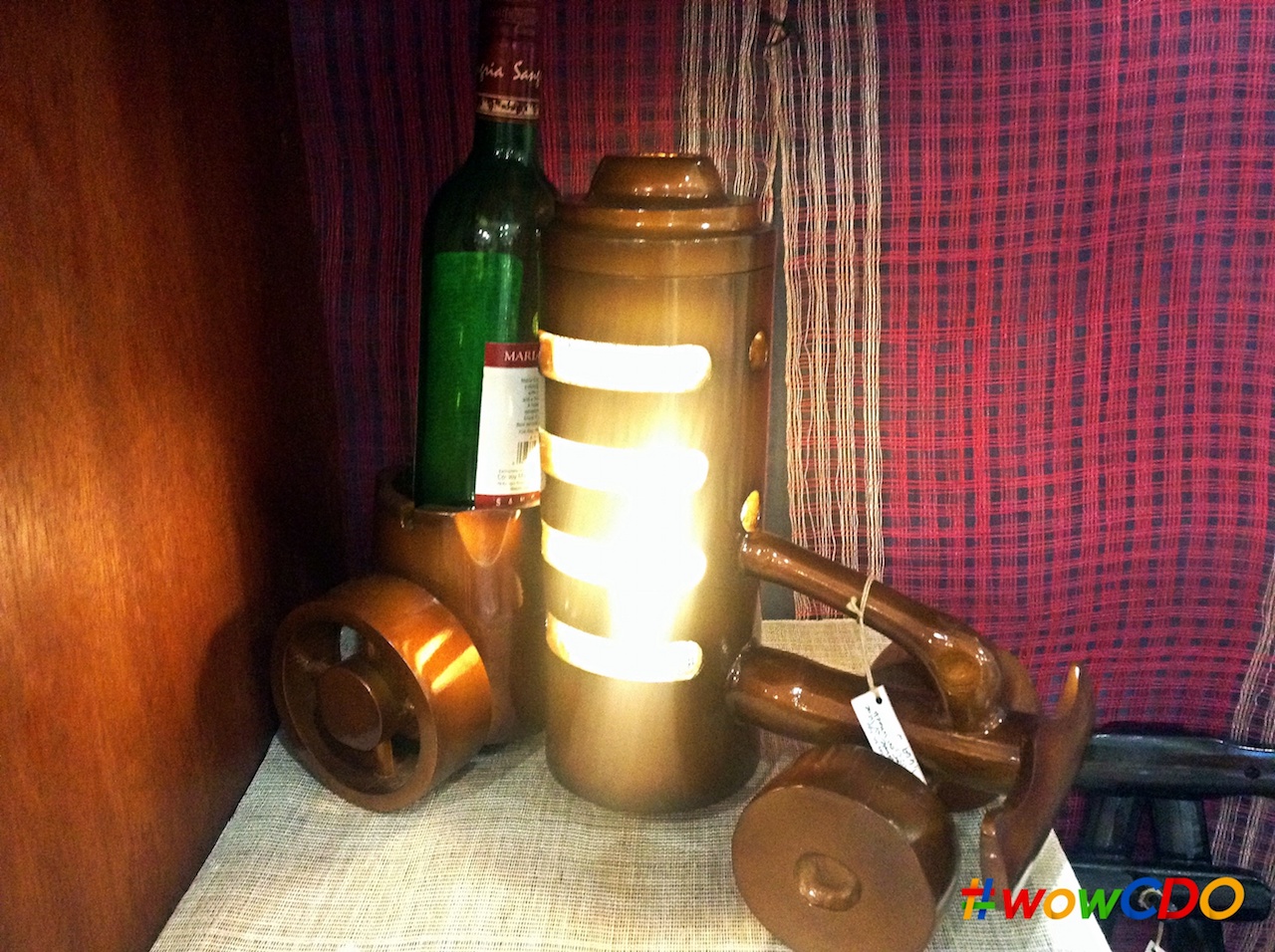 The bamboo bike was quite simple before with a couple of ties, abaca and rattan she recalled. The Local Government Unit saw its potential, helped developed it, and started ordering it as tokens for their visitors. OJ's Arts and Crafts is part of the local arts and crafts association in San Fernando. With only Php 50-180 gain per day, with manual labor, it was a struggle at the very start this a couple of their staff/members gave up. Engr. Judith Esquejo Luis never gave up on this as she saw a future for this enterprise.
During trade fairs, like the Kahimunan Regional Trade Fair led by DTI, they make it a point to put something on the shelf. The bamboo bike is their best seller so far as it is good as a visitor token or even for other uses. It likely used as a wine holder, a flower vase or as a decorative item at homes.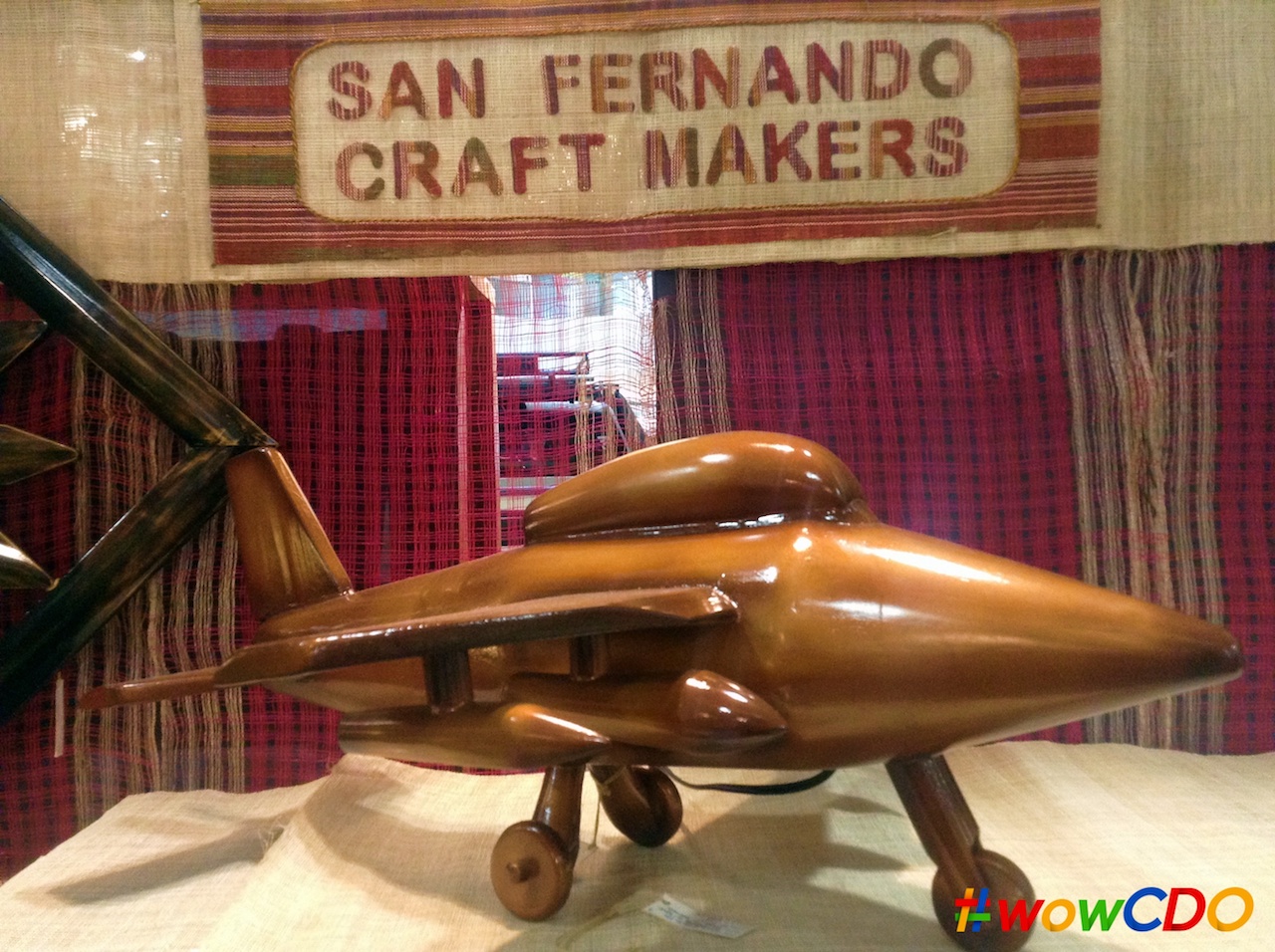 I also observed that the design mimics to an ashtray which Engr. Judith also agreed. Accidentally, it can also be one as it's top coat is covered with Polyurethane.
They started the business with the acquired skills and less than Php 5,000 in hand. To sustain the business, Engr. Judith and Jessie also have raised money from their salary. Eventually, Jessie left his job from the LGU and focused on growing OJ's Arts and Crafts.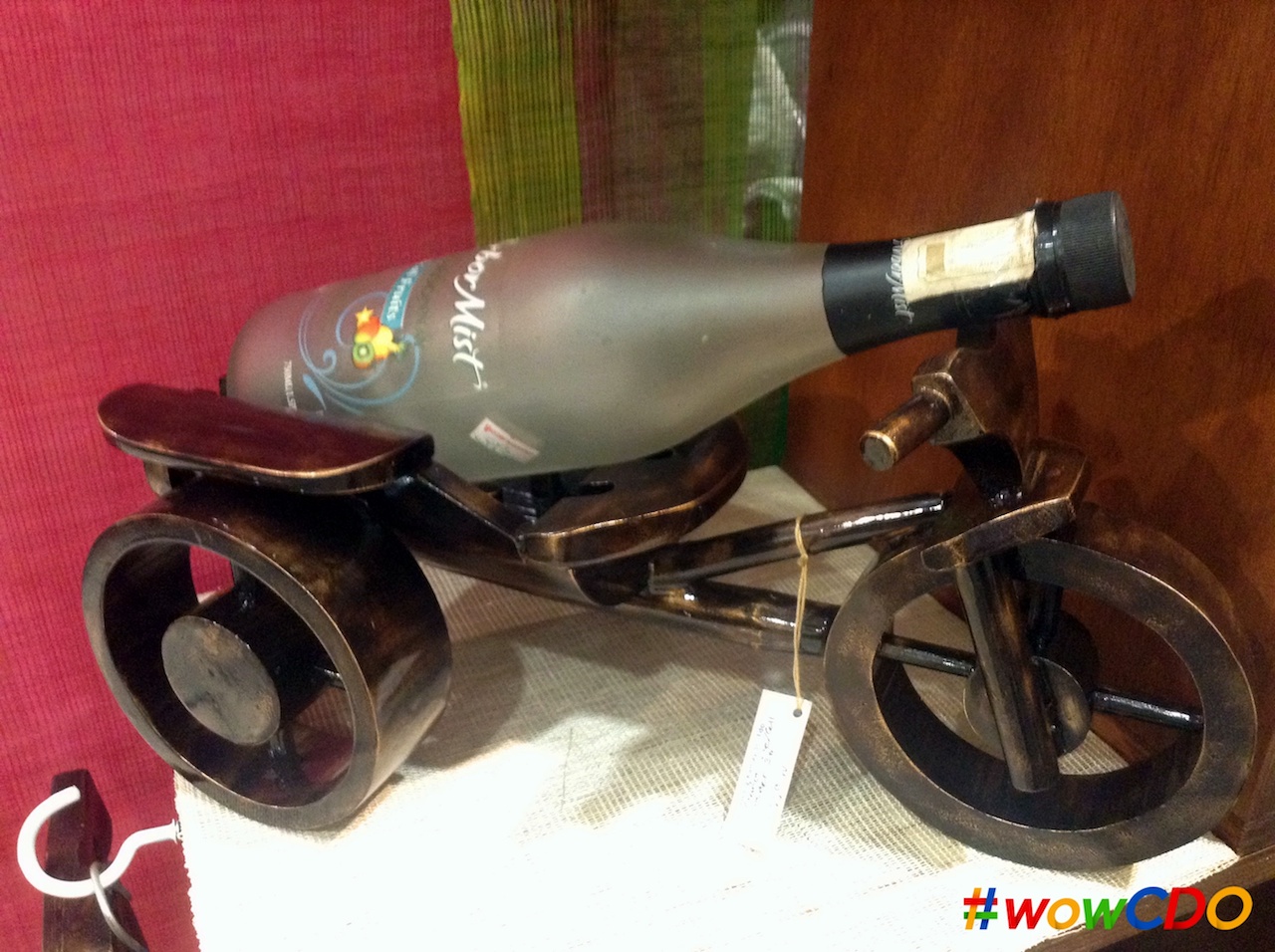 As what Engr. Judith mentioned that the government played a great role in bringing OJ's Arts and Crafts to existence. DTI was instrumental in improving the product through product clinics facilitated twice or thrice a year meant to spot opportunities of products created by starting business owners. DOST was also a partner in their success through the tools given to the association. She also added DSWD but also stressed out that her husband was just one of the many individuals assisted by these agencies. In fact, the whole association of arts and craft makers was given a shared facility to work on.
I also asked her the motivation on joining trade fairs, and this is her statement: "So murag especially ingon ani naay mga booth, naay display, mas madako ang among sales kay assisted man mi nila, kaysa didto ra gyud sa among order unya oo ma expose sad mi, mapromote namo among product. Especially karon oh naa nasa'y nagfeature kay nakita nila nga ang among product.", Engr. Judith Esquejo Luis stated.
If you are interested in ordering bamboo products for corporate tokens or decorations, make it a point to go with OJ's Arts and Crafts and the San Fernando Arts and Craft Association from Bukidnon.
Did you find this post helpful? Feel free to share it.
WOWCDO.com is an award-winning Top CDO blog site that aims share the good stories, worth attending events, appetizing food options, must-go places and local personalities from the City of Golden Friendship. Remember, we share ONLY the WOW part of CDO and Northern Mindanao!
Let's talk, contact us here or email wowcdoblog@gmail.com.