J.Co Donuts and Coffee, a popular Indonesia-based cafe retailer and one of the fastest growing donut & coffee chain in South-East Asia, is set to open its first branch outside Manila specifically at Centrio – an Ayala Mall in Cagayan de Oro City. J.Co CDO is located near the garden area of the mall.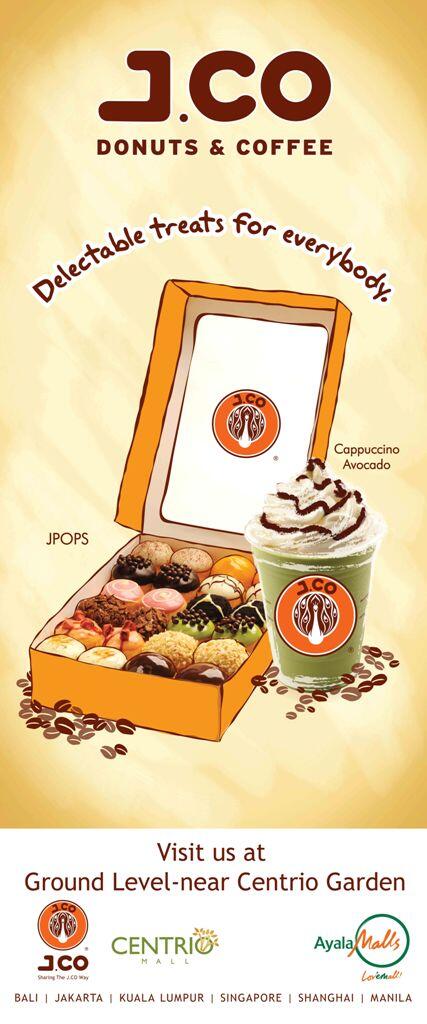 Kagayanons, for a fact has been clamouring for this donut brand to open in CDO. J.Co's branches in Manila has been known for having a long queue. Do you think it'll be the same in CdeO?
Thank you very much RJ Uriarte for giving WOWCDO.com the permission to post your photo inside J.Co Donuts and Coffee CDO.