Goldswagger – A Vintage Fashion – Rock Show
Missed the retro fashion? Are you a fashionista looking for vintage clothes and fashion style?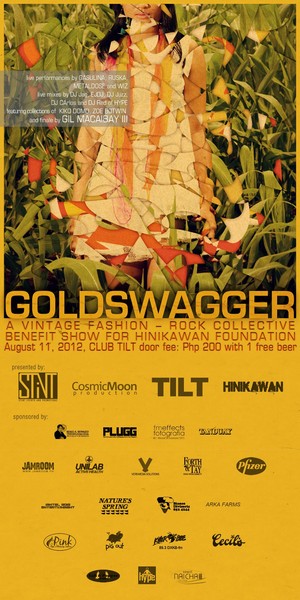 Then you should be in the Goldswagger Vintage Fashion-Rock Show! The show will be on August 11, 2012 – Saturday at Club TILT, Cagayan de Oro City. The creations of  Gil Macaibay, Kiko Domo and Zoe Botwin will be featured on the event with performances from Wiz, Gasulina and Ruska.
Let's take a peek on Goldswagger- Vintage Fashion-Rock Show's Youtube video.
Info Source: Hinikawan on Facebook