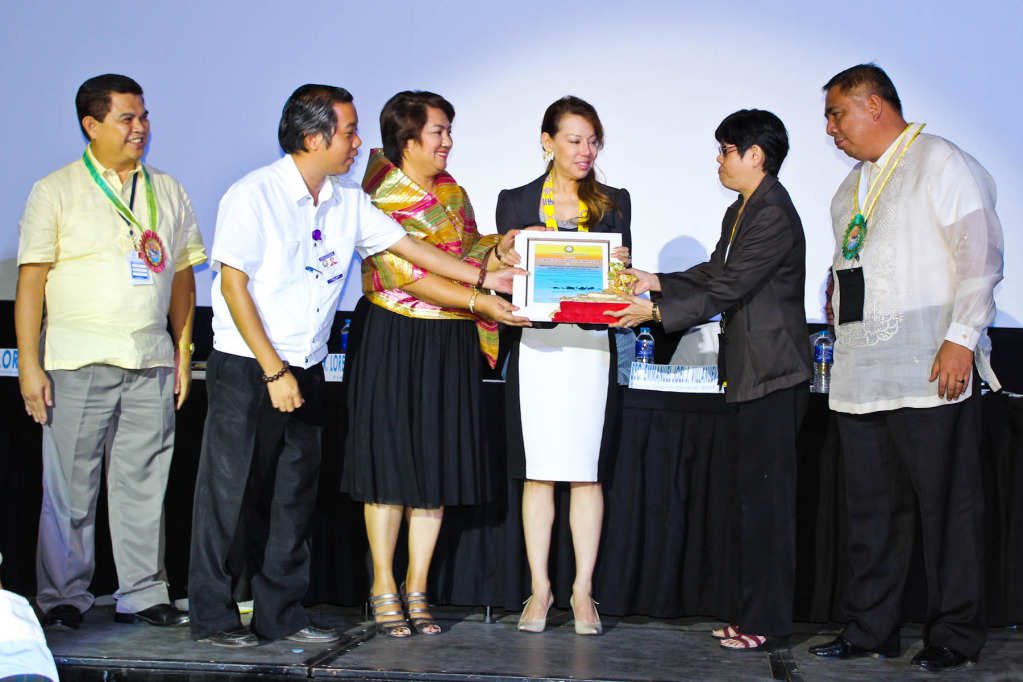 One of the early highlights of the 3-day 11th HRSD Conference and Exhibits held at the SM Atrium is the presentation of the Plaque of Appreciation to the Mindanao Technical Vocational Education and Training (MinTVET) Association, Inc..City AdministratorAtty. Leon Du M. Gan (2nd from left), is shown handing the plaque, in behalf of Mayor Emano, to MinTVET Executive Director Irene L. Floro (3rd from left), Founding Chairman Joji Ilagan-Bian (3rd from right), Chairman of the Board Atty. Marycel C. Engracia (2nd from right), and President Lorenzo Edwin F. Eusebio (right), as TESDA Region 10 OIC-Regional Director Edgar A. Sales (left) watches. The conference started with a motorcade on the 6th of August with an estimated 500 expected delegates, and will end at Lunch time on the 8th.
CdO – the Golden Heart of Asia welcomed around 500 delegates from different regions around Mindanao to the the 11th Human Resource and Skills Development (HRSD) from August 6-8, 2012 with the theme: "Sustaining Technical Education and Skills Development Amidst the Challenges of Time.".
The three-day event from different sectors, vocational and training institutions, students, entreprenuers and partners aims to discuss emerging local and global issues and challenges facing TVET and explore responses to these challenges.
Image and Info Source: CDO City Information Office