Juicing takes us back to date from before 150 B.C. to about 70 A.D. where the first written artifacts were found in the Dead Sea. History takes us back that fruits back then such as lemons and oranges were made into beverages by different cultures. These were also heavily seen in Island cultures and tropical regions. Such facts will truly support the reason why people back in the days are healthy, strong, and ageing is prolonged compared to the human being in the 20th century.
Gulp Juicery, a Juice Bar in CDO
From a simple home business and delivery services, Gulp Juicery has taken their endeavor by promoting health and wellness to the city of Golden Friendship inside Grand Central. In the cyberworld, Juicing may have been heavily promoted by celebrities by taking them to Instagram but we surely should appreciate the benefits they're showing.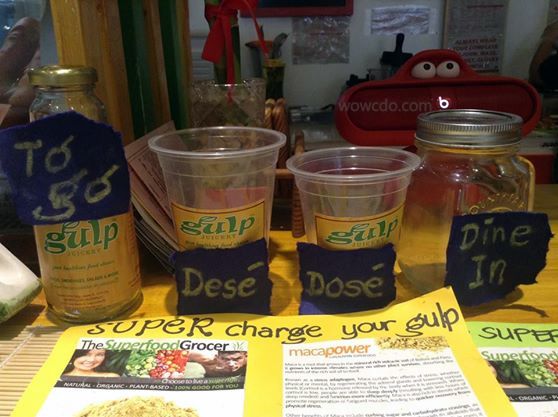 We believe juicing is not a fad. A need is seen for juicing in the present time as fast foods, lacking of proper supplements, have become the go to place for the this fast paced world.
You may be asking, what can we get from it?
Below are some of the benefits we can get from juicing:
Juicing helps you absorb all the nutrients from the vegetables and fruits.
It facilitates weight loss.
It increases energy levels and strengthen immunity.
A glowing complexion will also be observed (if maintained).
It reduces the chances of having a heart disease, cancer and strokes.
It supports brain health too.
Aside from the healthy and the refreshing juices that Gulp Juicery serves, you may try and indulge in their smoothies, salads and sandwiches.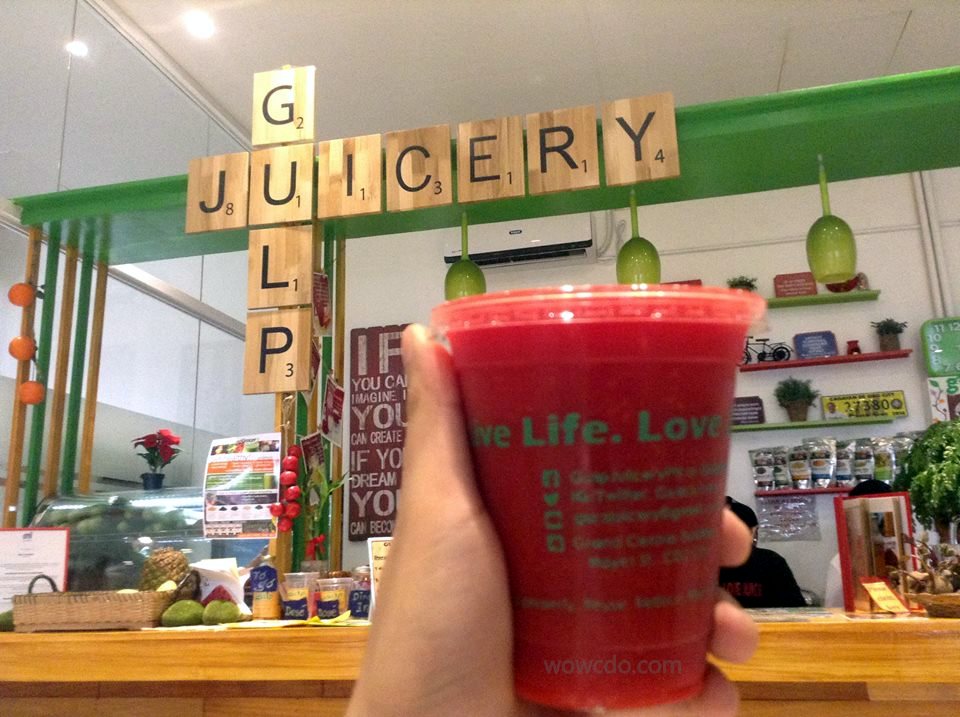 Gulp Juicery's Juice Bar is located at Grand Central, Hayes Street, Cagayan de Oro. Their open from 10AM-9PM. Gulp juices and smoothies are priced from Php77 to Php 180 max.
Cheers to a healthier way. Go for a new, easier, tastier and healthier way of gulping the needed nutrients your body deserves. Gulp Juicery – your healthier food choice.
sources: History of Juicing – NetPlaces.com ; Benefits of Juicing –  LivingGreenJuice.com