Smart Communications Career Fair in CDO
Do you have any experience on credit investigation, loan processing, sales and customers service? Plus with above average communications skills?
Cagayan de Oro, get ready for the Smart Communication Career Fair that will happen on July 18-19, 2012 – 9AM to 3PM – 3rd Floor PLDT Philcom Building, Max Suniel St., Carmen, Cagayan de Oro City.
Prepare your resume and transcript of records.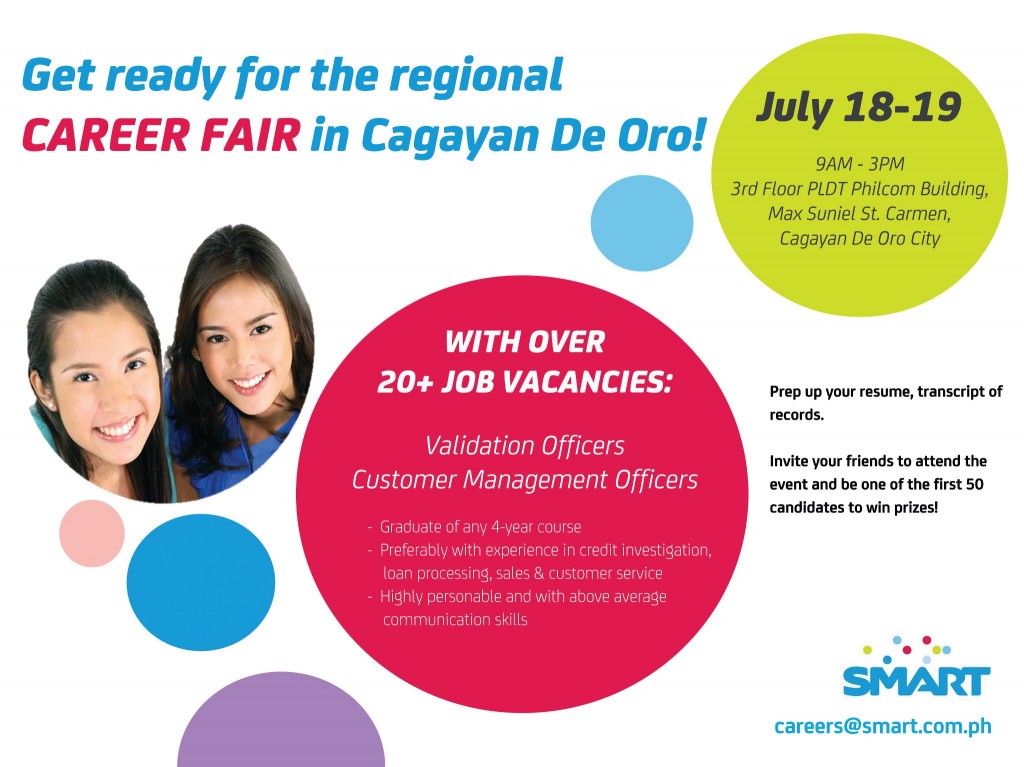 Info source:
#RT Get ready for the regional Career Fair in Cagayan De Oro! ow.ly/i/M8Cy –(@WorkatSMART) #JobsInMindanao #TelecomJob #CDO

— Karlo Pereyra (@iAmKaarL) July 17, 2012