The Off-Road nation comes together this August 24-26 at SM CDO Downtown Premier for the first ever Kagay-anon 4×4 and Off Road Expo 2017. This event is made possible by He and Sons Corporation, DELO, Nitto Tires, Mickey Thompson Tire and Wheels, Marando, Karrjackson Tires, and BOSCH.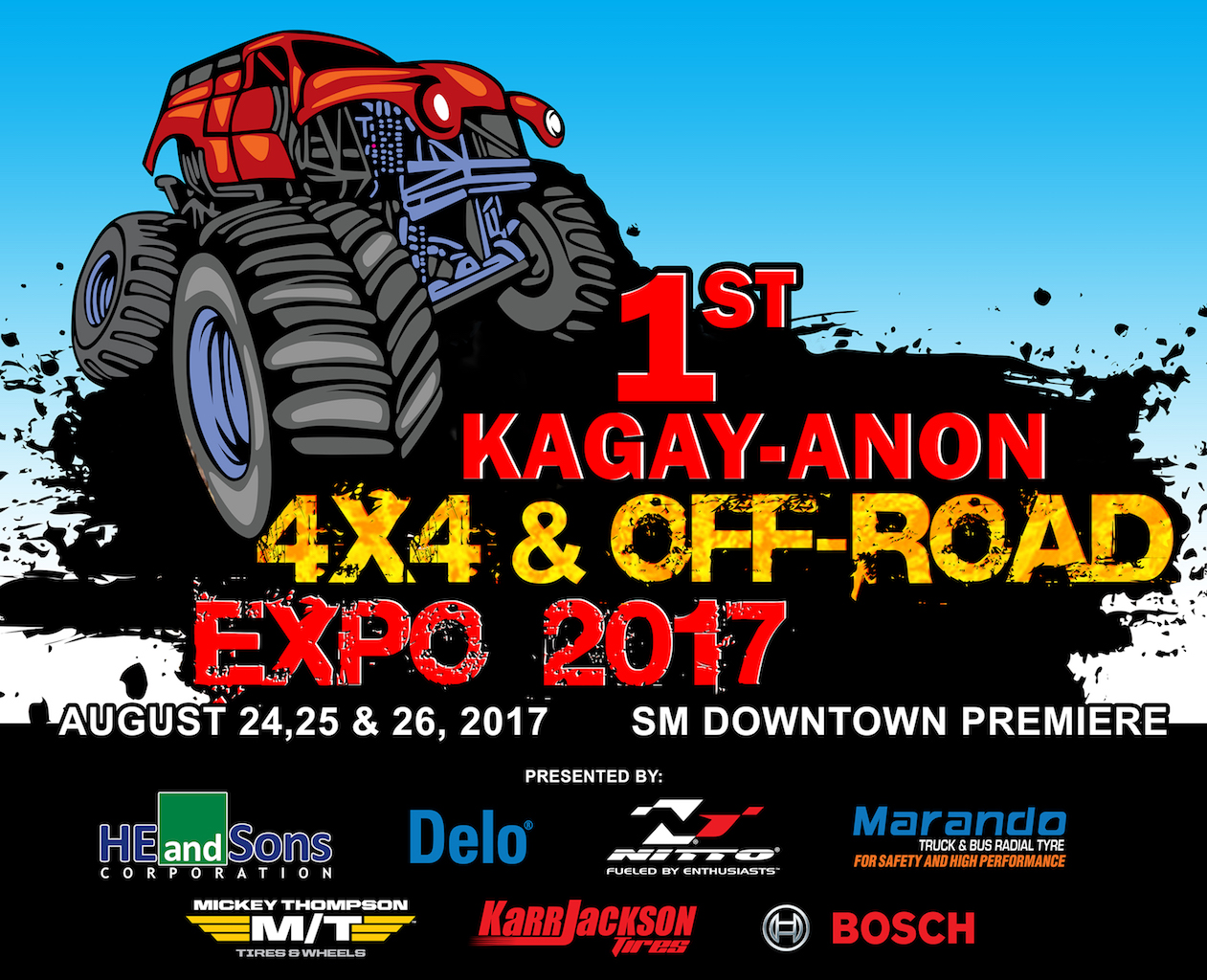 1st Kagay-anon 4×4 and OffRoad Expo 2017
August 24-26, 2017
SM CDO Downtown Premier, Cagayan de Oro City
The 1st Kagay-anon 4×4 and Off Road Expo 2017 offers you the widest and greatest collection of off-road companies, parts, equipment, gear, and experts in CDO and around the Philippines.
From 4×4 and off-road racing to motorcycles and more, you will have an opportunity to meet and talk with the most knowledgeable people in the Philippine off-road industry.
With a full Kagay-anon Higalaay Festival weekend of excitement, you will see everything that is going on in the dynamic world of off-road.