CDO Mommies and Kids, It's the world premiere of the hilarious Fruit Ninja live show at the Ayala Malls! In Cagayan de Oro, it will be at Centrio Mall on July 20-21, 2013 – Activity Center – 2pm,4pm, and 6pm.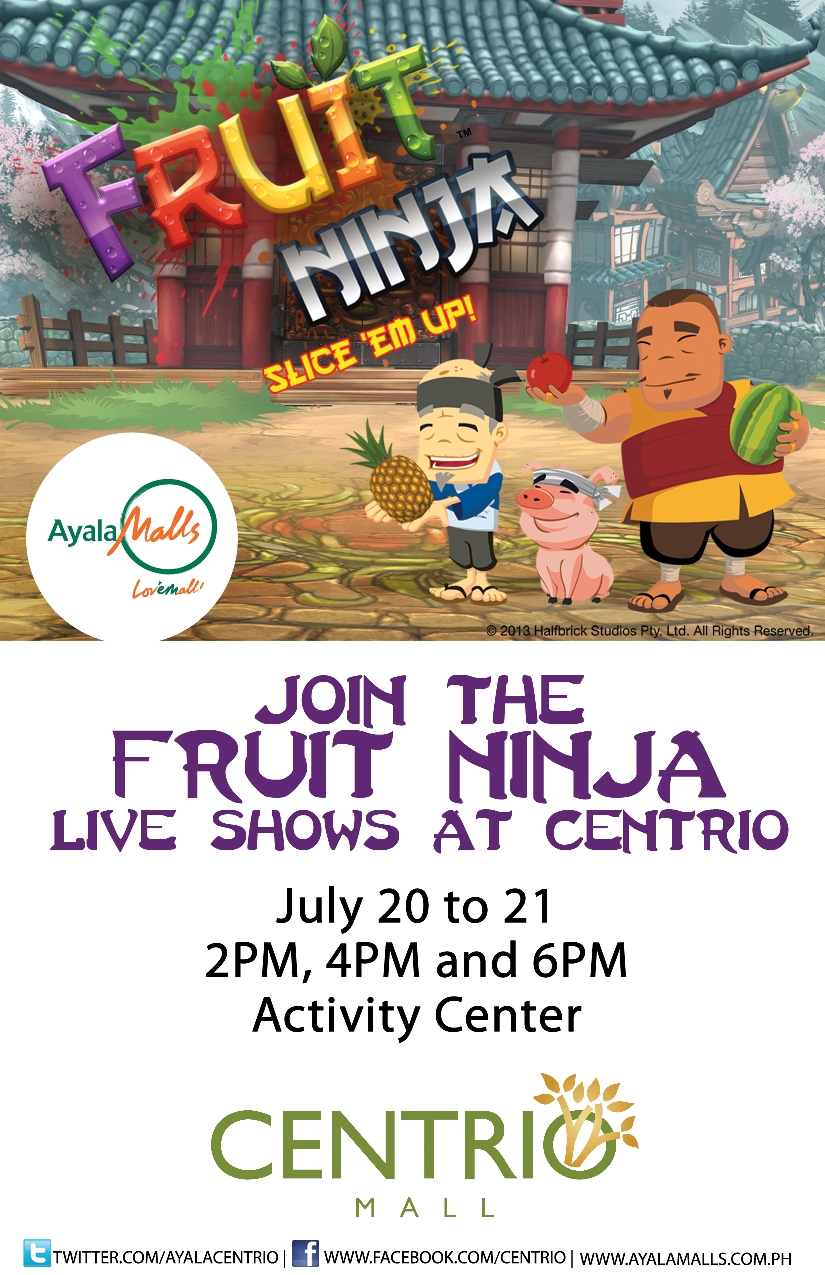 Calling all Fruit Ninja Recruits! Get ready to slice 'emup!
Take a journey to Fruitasia to have first hand training with Sensei to become the next Fruit Ninja Recruit. On arrival to the Fruitasiavillage, you'll learn how everything evolves around delicious fruit and you'll know what happens when the alarm sounds for any bruised fruit. There, you'll meet Gutsu, the traveling merchant and his best friend, Truffles the pig who will guide you atop a secluded mountain to the Dojo.
After you bow to your Sensei, it's time to prepare for your training.
The wise Sensei will share some secrets of the Fruit Ninjas so you can carry out their mission: Slice, slash & splat delicious fruit! Keep your wits, stand your ground & think quick as it's cloudy with a chance of fruit!
A couple of lucky Fruit Ninja Recruits will have the opportunity to have one-on-one training on stage with Sensei so make him proud.
It's the funniest fruit frenzy show ever!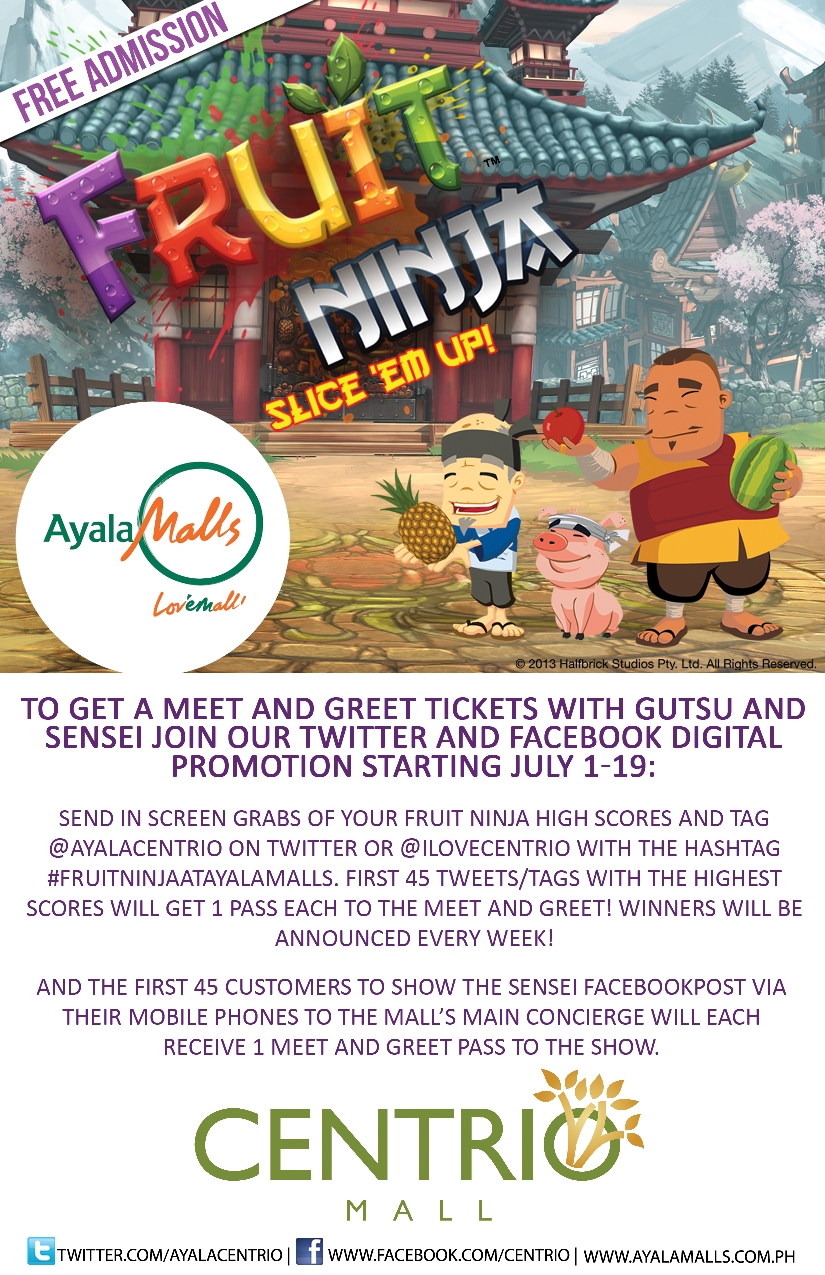 Article and Images from Centrio Ayala Mall