At first you'd think SHIGA is an imported product. It's minimalist packaging is an attention-getter. Who would have thought SHIGA means Sili sa Higaonons.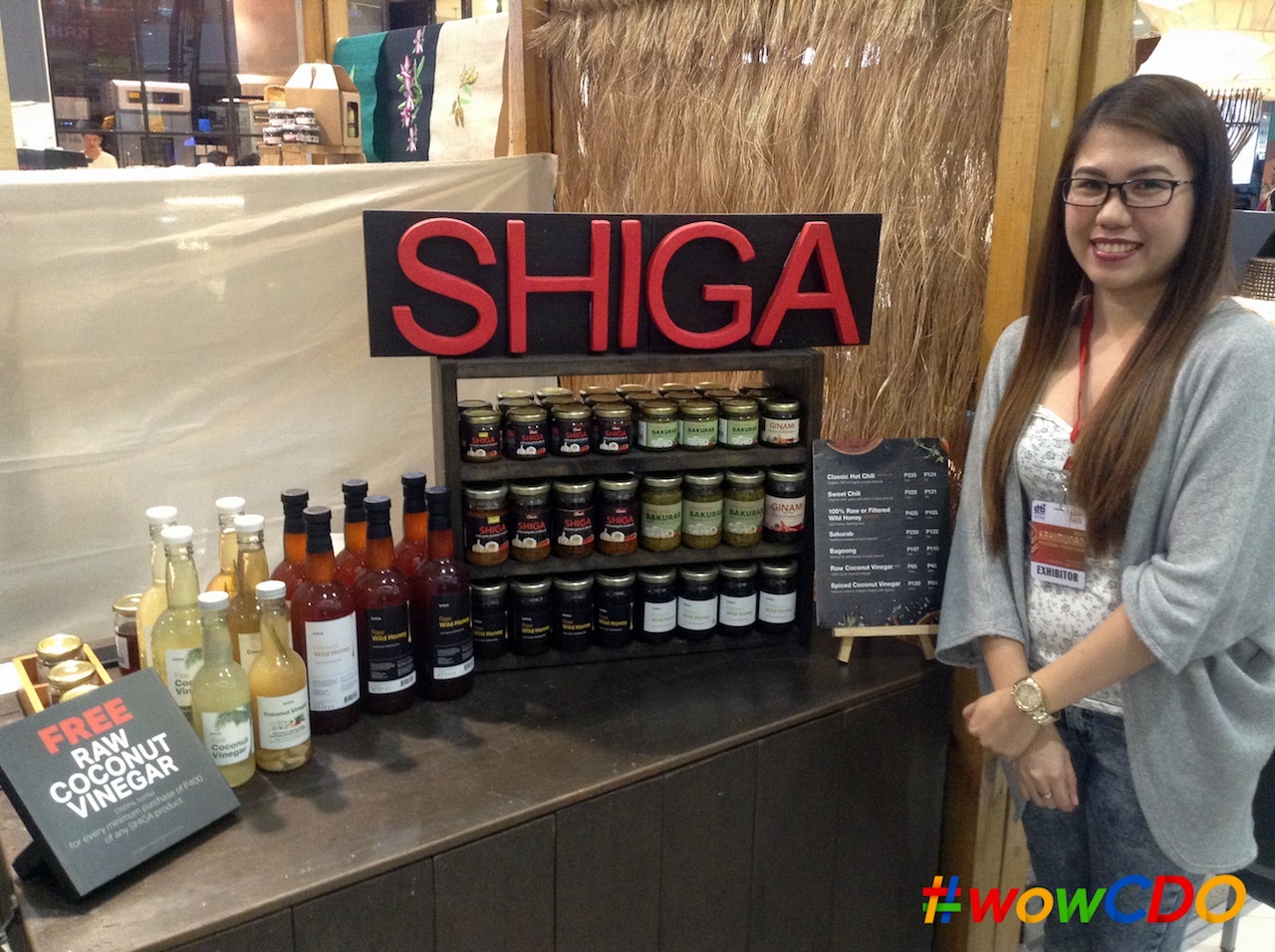 Take this from me: I'm a fan of SHIGA and has even sent bottles abroad to my fiancée.
I spoke to Mildred Borja, SHIGA's Marketing Manager at the recently concluded Kahimunan 2017. I bagged this chance to learn more about SHIGA.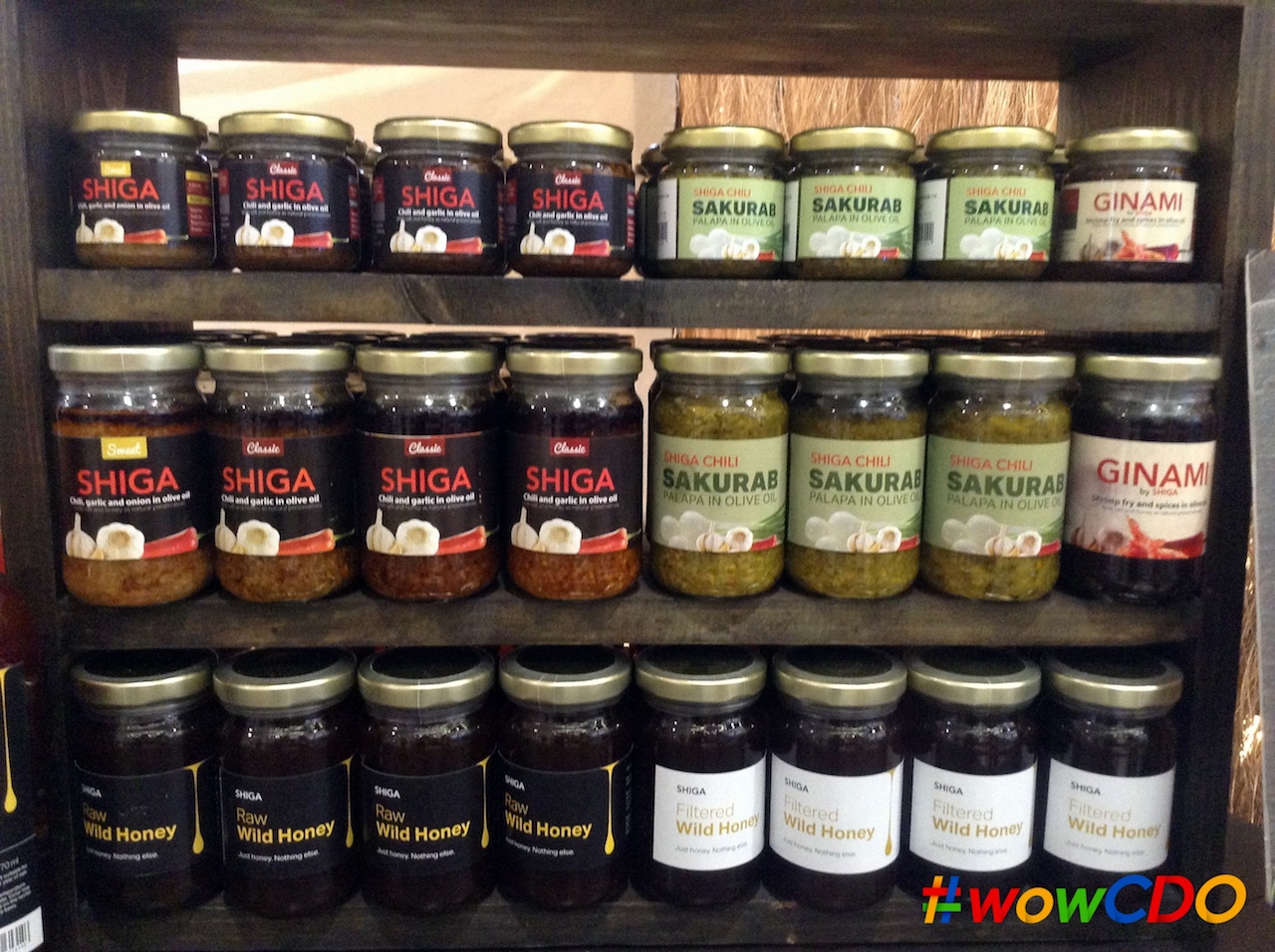 How SHIGA Started
In the start of our conversation, Mildred recalled that they started with CHIGA then later changed it to SHIGA which meant "Sili sa Higaonons".
Her mother was a breast cancer survivor and was gearing towards a healthy lifestyle when they received a liter of Olive Oil. They know that it's a little pricey so they thought of putting it to good use. One day her mom went to Talakag and saw a lady bringing baskets of chilis and thought of helping her. It was at that moment that her mom thought of inventing a concoction out of the chilis and the liter of olive oil that they have. They started with a humble 10 bottles in 2008, given as gifts to friends; and since then they have been producing bottles of SHIGA non-stop.
World Class Labels
I got curious on the packaging and this is where the convo got excited. She tells me that it's her brother who does the labeling. It's pretty interesting. As a social media marketing professional, I couldn't just help but praise the simple yet world class standard packaging. Mildred added that it's family business and they're all on this together including her parents.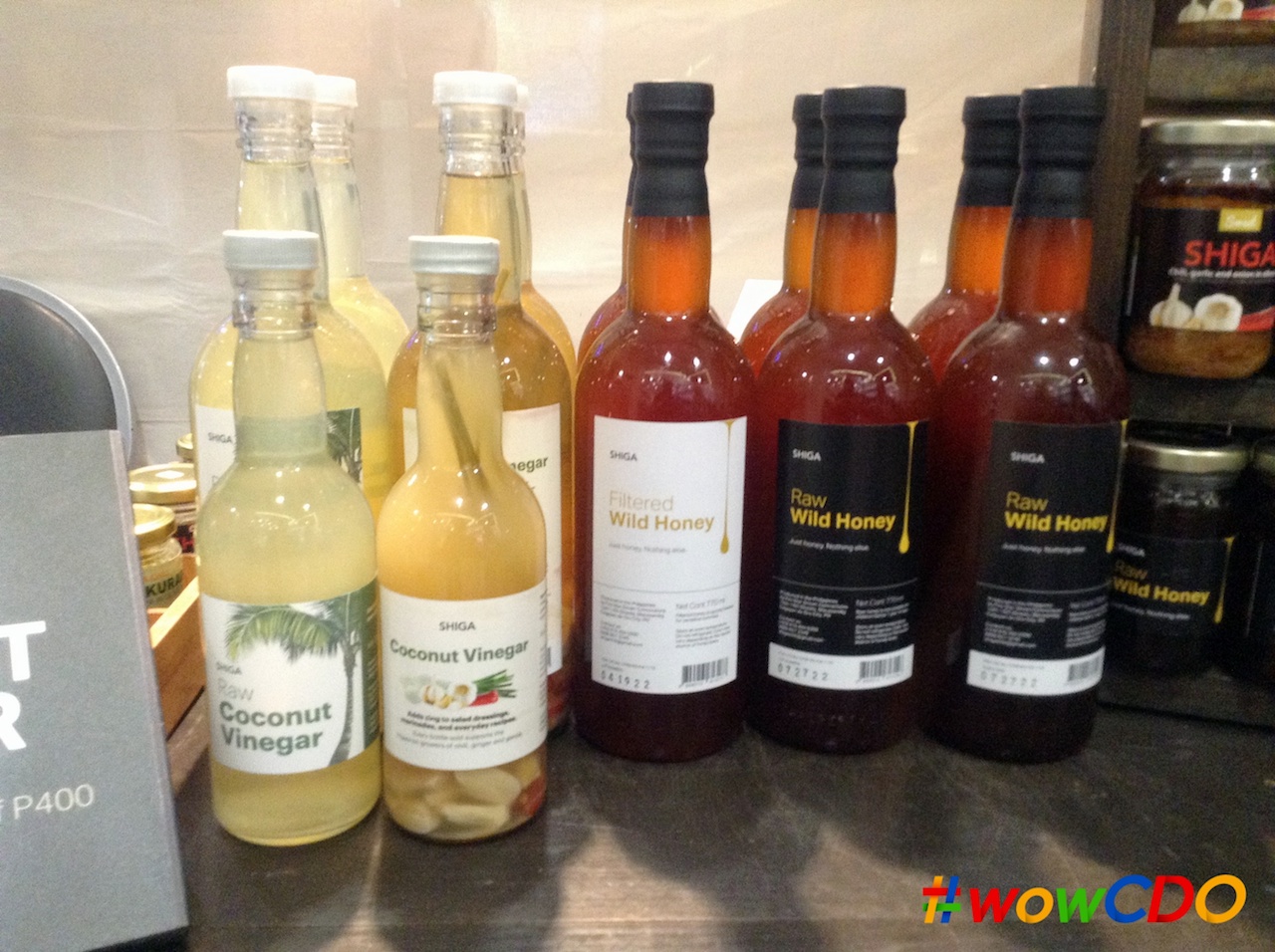 SHIGA in Your Kitchen
Aside from their classic extremely hot SHIGA, they now have products like the sweet version which has a milder kick, the Sakurab or Palapa – a Maranao recipe, their Bagoong, then the Honey and Vinegar. She also added that their vinegar is pure and it doesn't contain any MSG.
When asked about why create new products, "Nagdaghan na gyud siya. Kay ang business namo dili man gyud siya mabuhi kung kini lang. So kailangan gyud ta mag expand para pod kay lahi-lahi baya ug taste ang mga tao. And then ang amoa man gud pung plan kay gusto mi nga ang among products kay mao gyud ang paliton sa mga tao, kani siya tanan, kay para man gud ni siya sa kitchen.", Mildred Borja confidently added.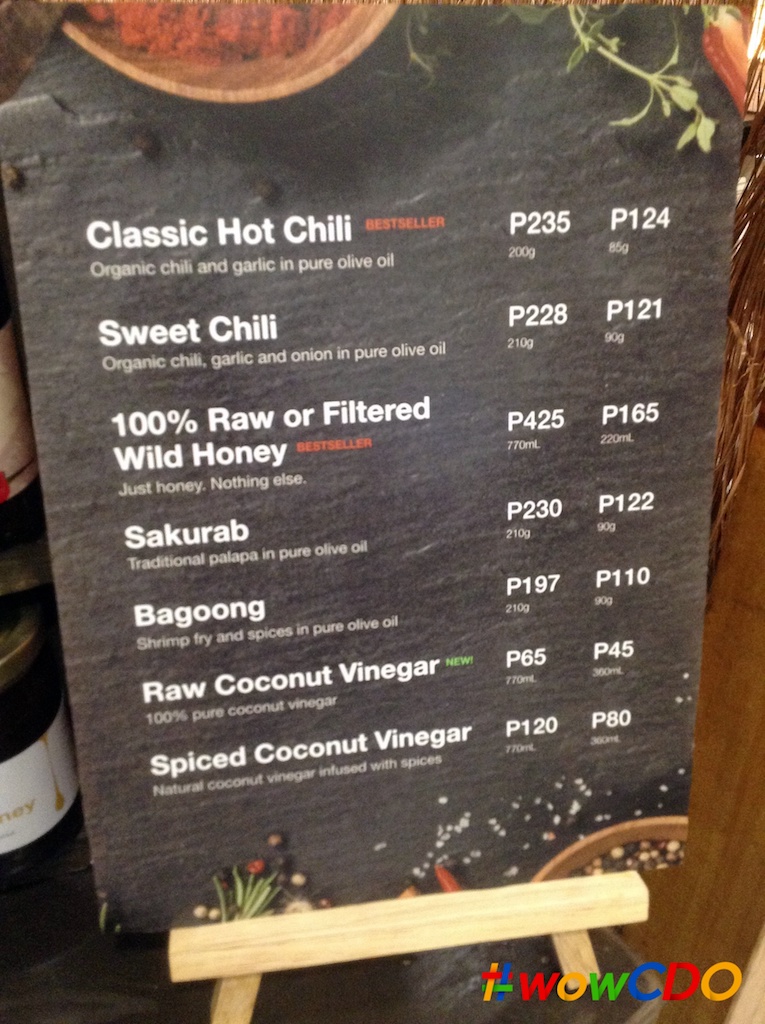 Where to Get Your SHIGA
From a small beginning in Macasandig, SHIGA products are now available in Ororama, SM Supermarkets, Savemore, Vjandep Stores, Robinsons, Malunggay Pastel Bread, and Island Souvenirs.
Aside from CDO, they also have outlets and has expanded in Quezon City, Robinson's Iligan, and Valencia Bukidnon.
SHIGA doesn't only promote a good healthy lifestyle through their products, you also get to help the Sili sa mga Higaonons. So make it a habit to SHIGA!
Did you find this post helpful? Feel free to share it.
WOWCDO.com is an award-winning Top CDO blog site that aims share the good stories, worth attending events, appetizing food options, must-go places and local personalities from the City of Golden Friendship. Remember, we share ONLY the WOW part of CDO and Northern Mindanao!
Let's talk, contact us here or email wowcdoblog@gmail.com.