A liniment, a puree, jams, spreads and a juice with Rj-Sun Tropical Herbs and Fruits you have a lot of options to choose from. Among all the Kahimunan entrees that I have mingled with Rj-Sun was one of the most unique because of the variety of products.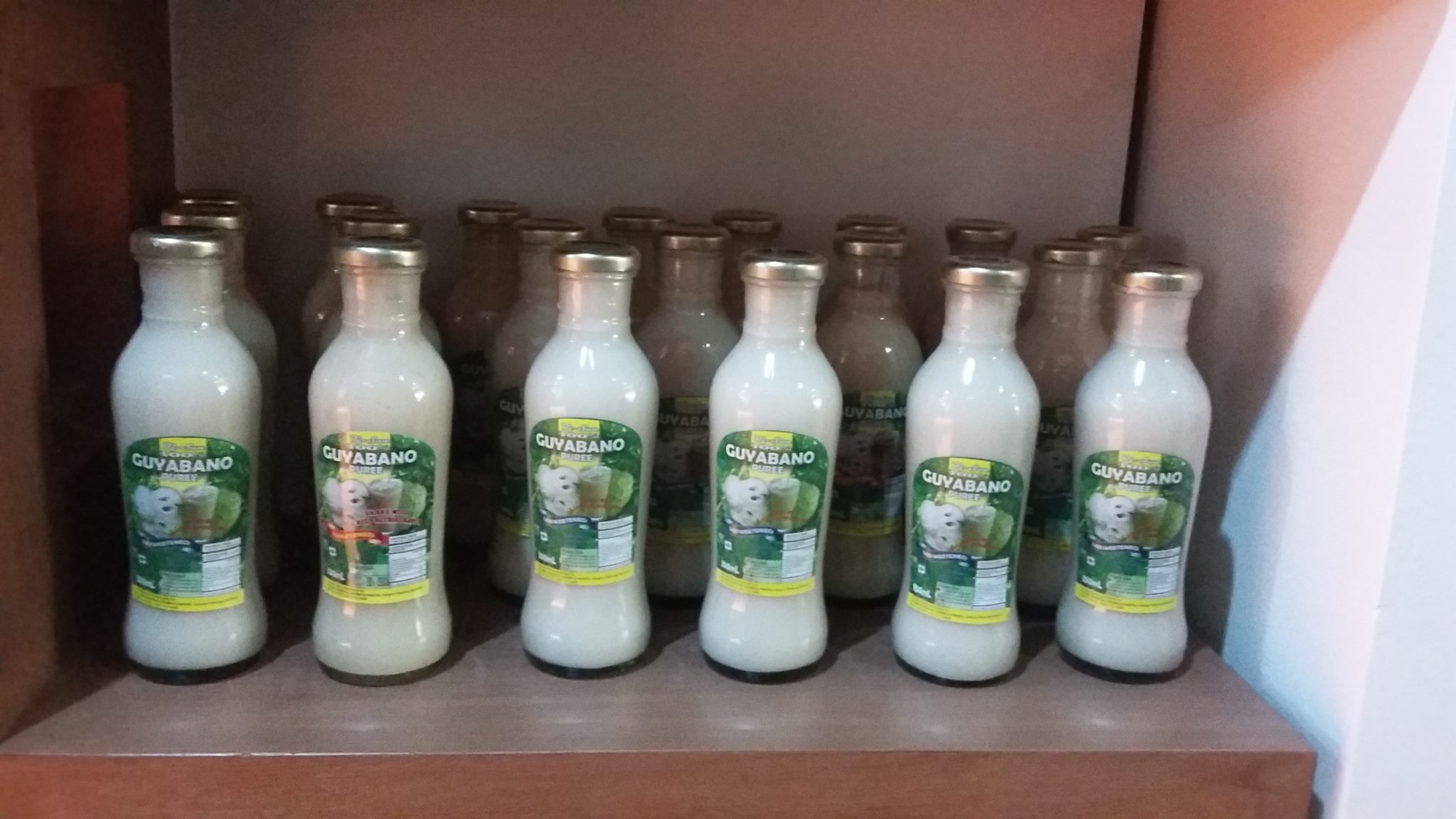 I talked to Rj-Sun's main woman Jo Lozano of Dologon, Maramag, Bukidnon to get to know her story and here what I found out.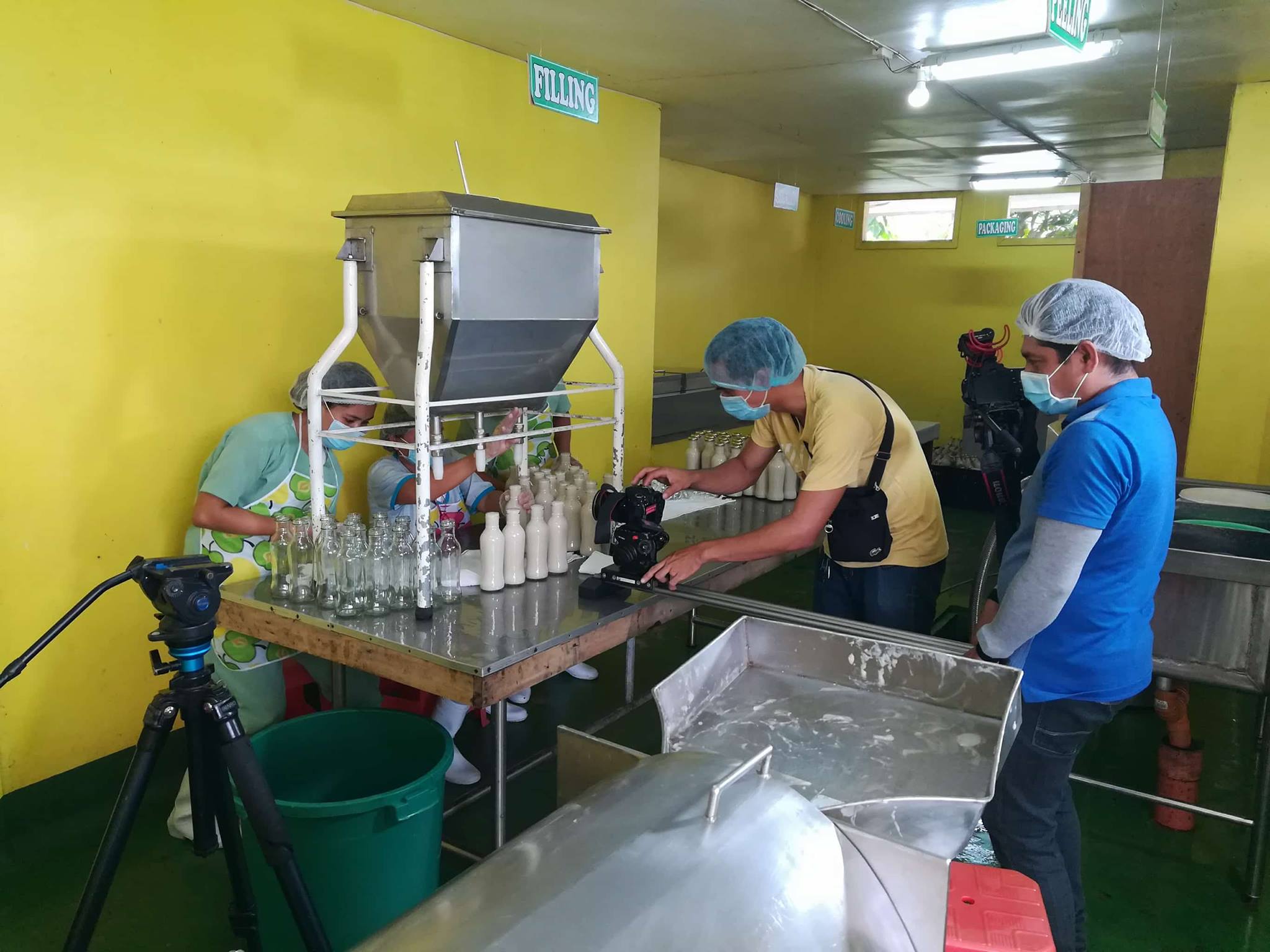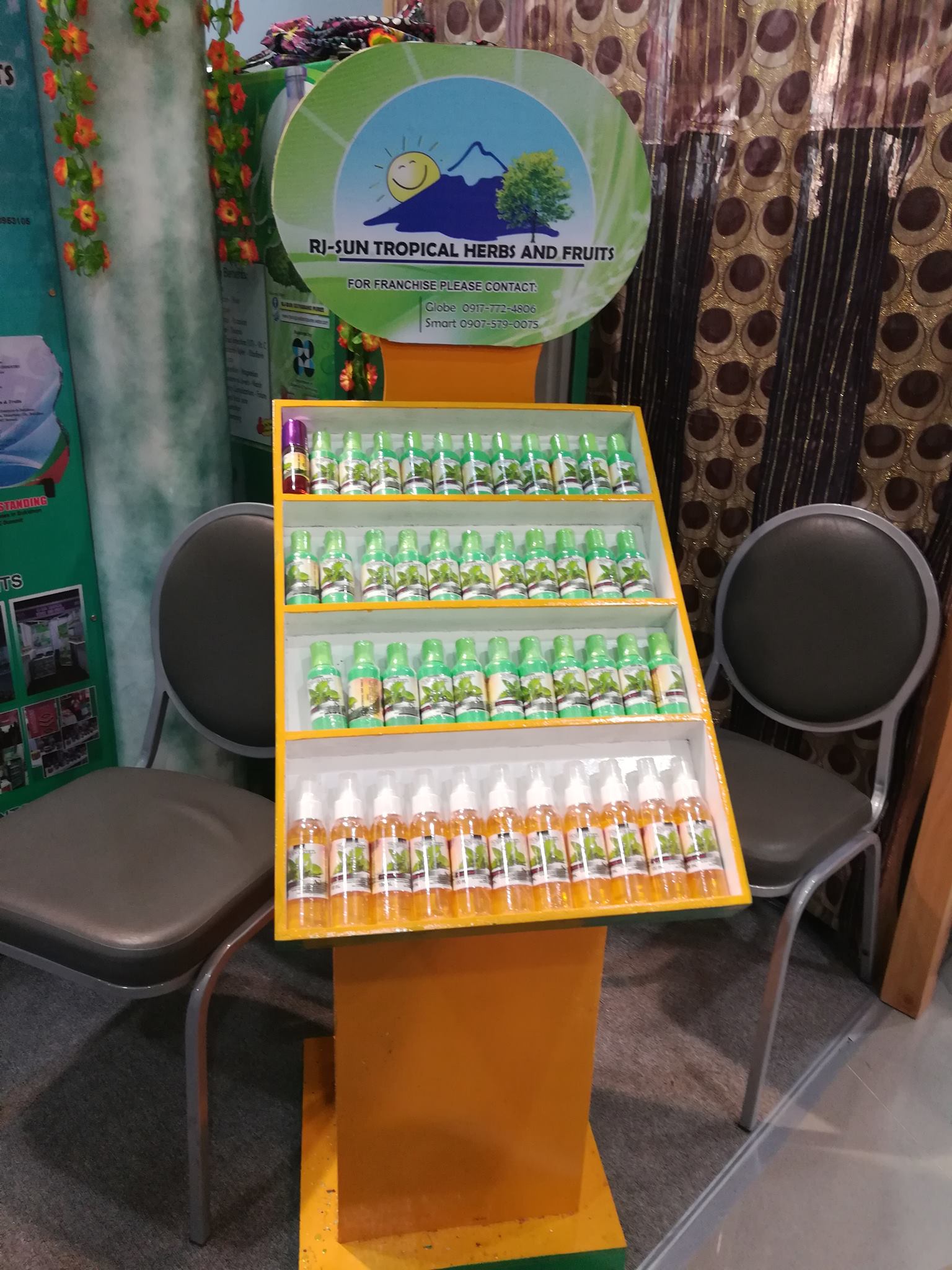 Rj-Sun's Birth
The Guyabano line of product was a result of their product experimentation, observation and research. She opened up that her husband has constipation and they were looking for natural remedies. In one of their research sessions, they found out that Guyabano was anti-cancer which was 10,000x better than chemotherapy. So they tried it and it worked for her husband. She shared what they discovered to her friends since she was still in the academe and orders came in. After receiving great feedback and unending order, they've decided to make it a business.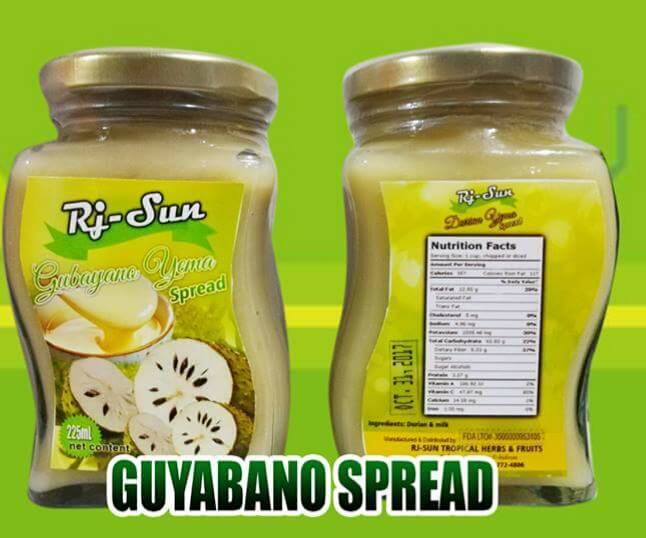 Guyabano Pulp to Yema Spread
Jo tells WOWCDO.com that they have a unique Guyabano Yema Spread. Instead of throwing the Guyabano pulp, they maximized it and created a spread. They took out the sour part of the Guyabano and created a spread where children can also enjoy. They added more milk to their processed pulp to make it more appetizing for the consumers.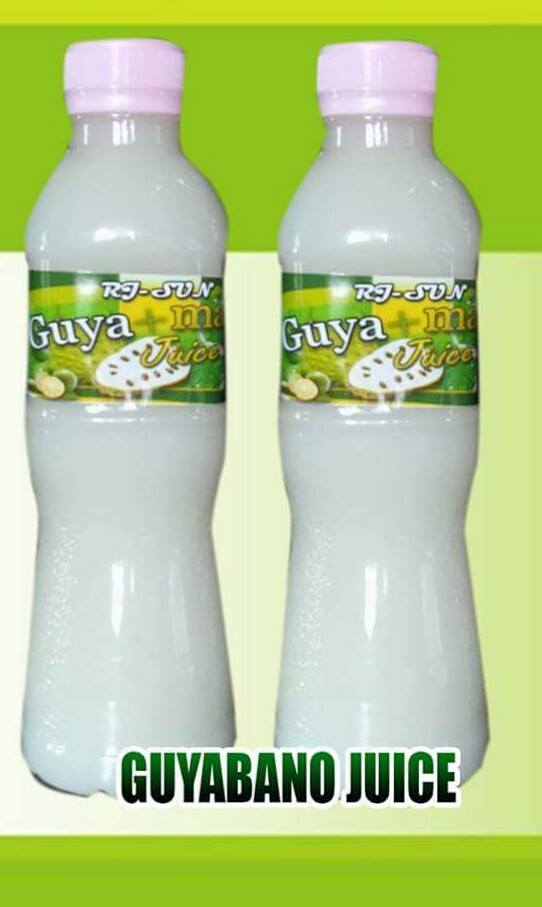 Guyabano Puree and Guyamansi
They also have the Guyabano Puree which has two varieties, the sweetened and unsweetened. Elders get to enjoy the unsweetened while the sweetened one targets the younger demographics. A single bottle would cost them almost 2 kilos of Guyabano fruit and it should be drank with a full stomach as suggested on the label to avoid acidity problems.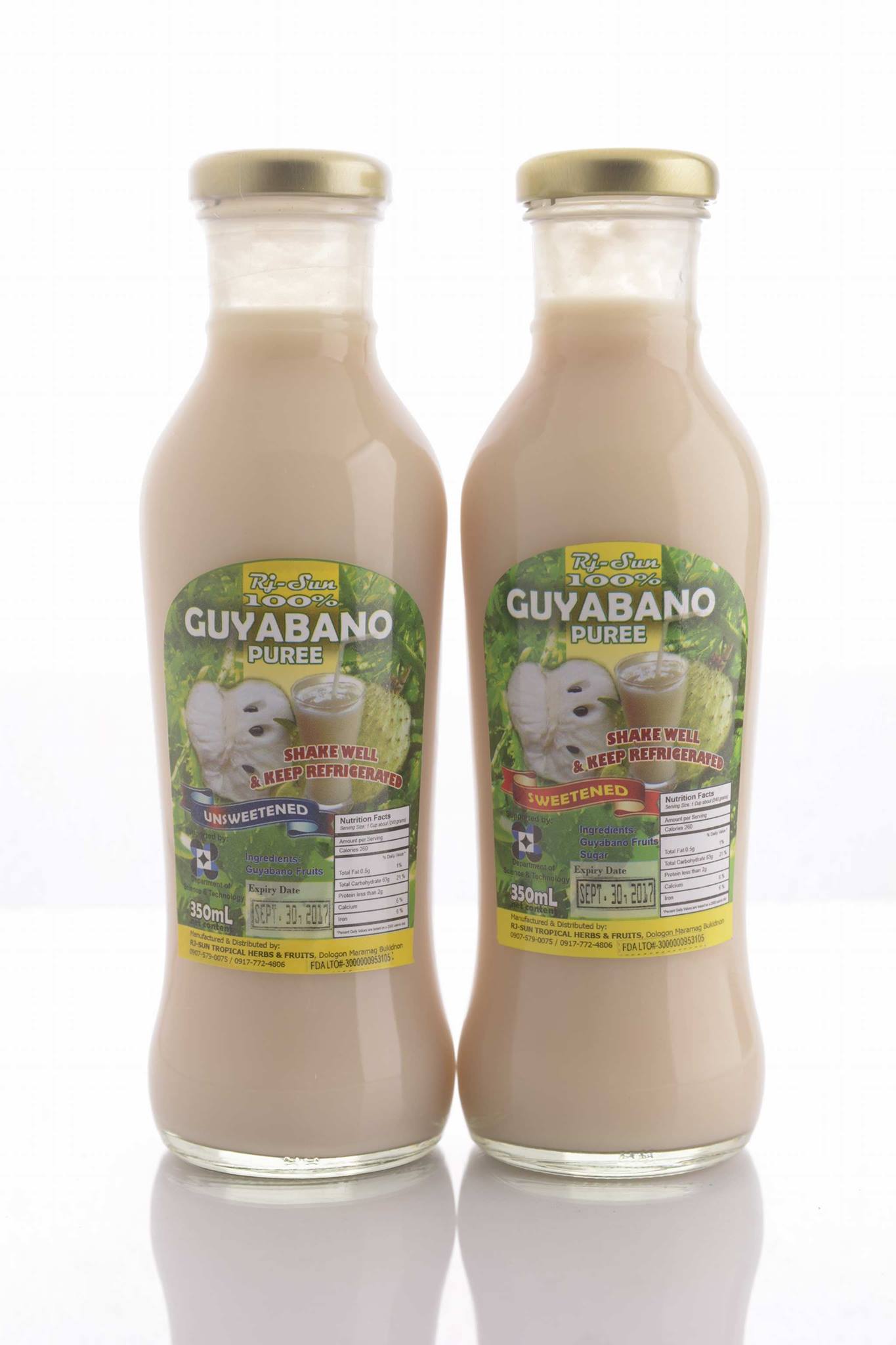 Recently, Rj-Sun also released Guyamansi, a guyabano-calamansi + water juice. It's a ready to drink guyabano juice and it just costs Php 35.
Milestones Through the Years
Majority of their product would last up to a year now stating that they've started with days and months of shelf life.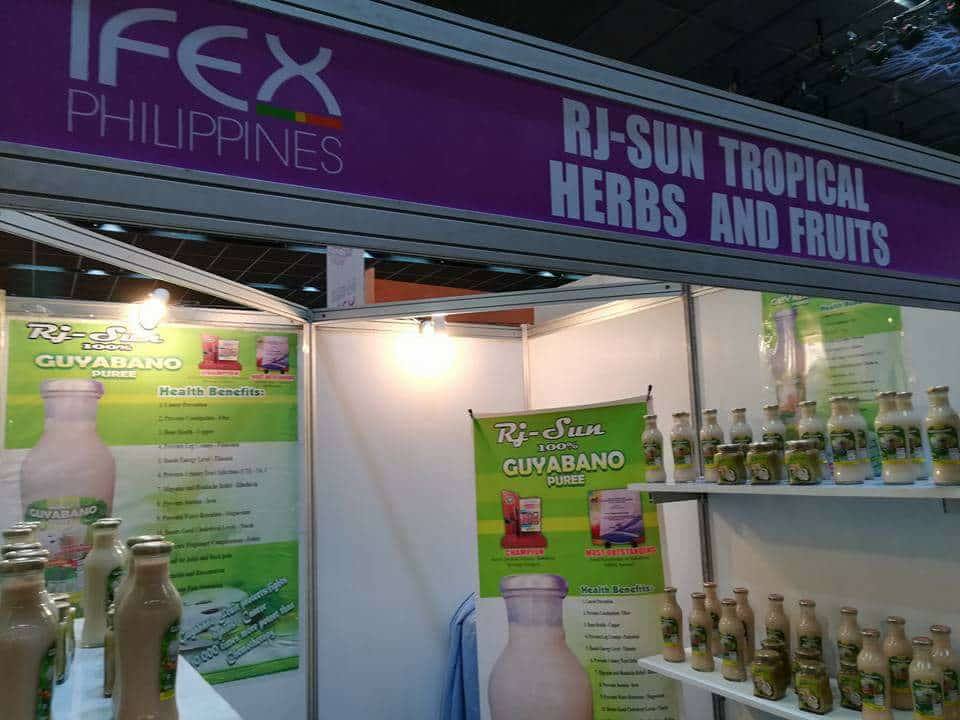 The Rj-Sun brand has also received tons of distinctions recently but Jo tells us that it's a result of their hard work and the undying equal assistance from the government agencies DOST and DTI to MSMEs. "In fact, they are not asking for anything in return.", Jo added.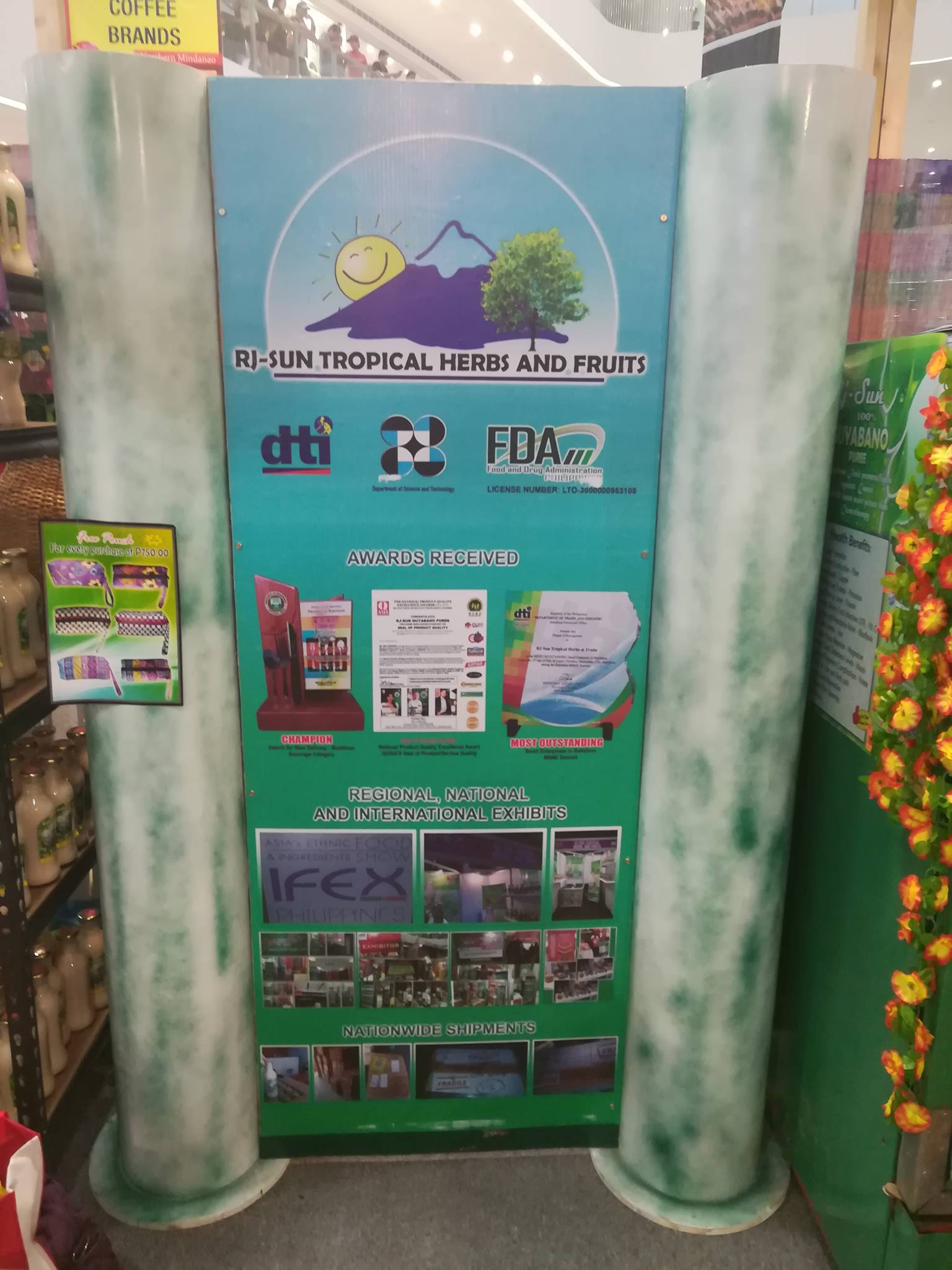 She also expounded that DOST's assistance was gearing towards technological intervention while DTI was towards marketing, promotions, IPO registration and more.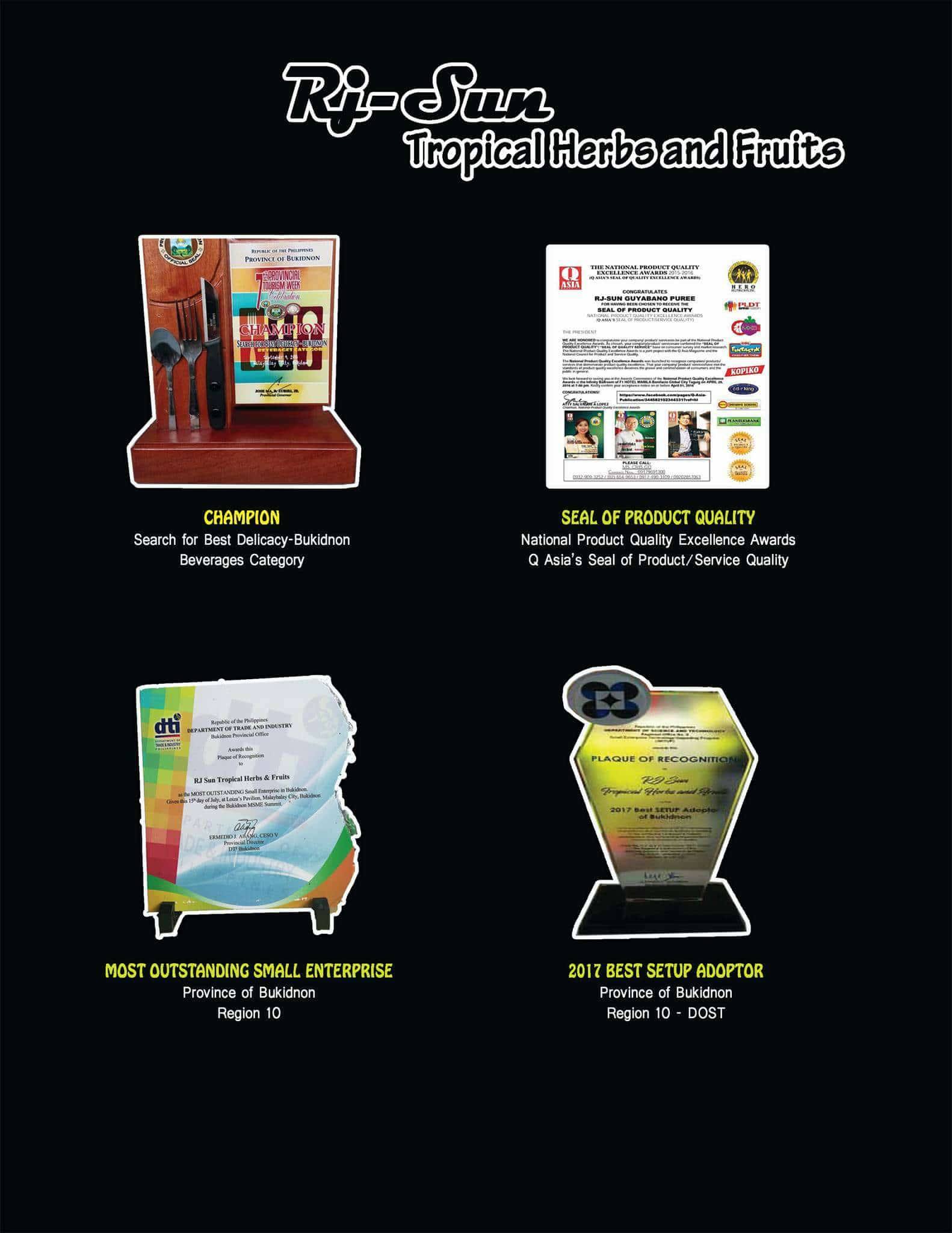 Jo says she's thankful for DTI as RJ-Sun's Guyabano Puree was picked to supply the GoLocal and they are to undergo a product development. In fact, RJ-Sun's focus is to improve the packaging for marketability.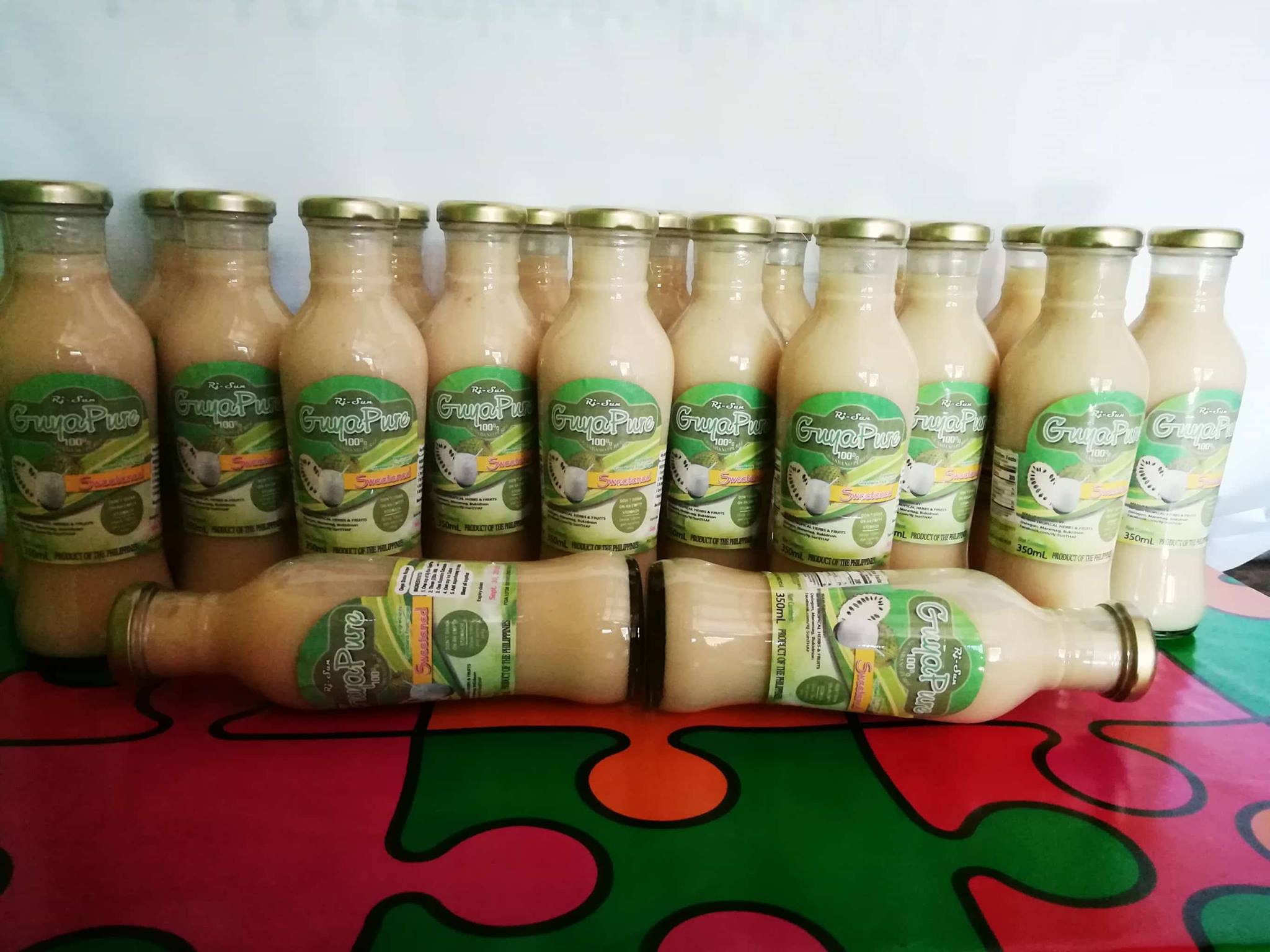 Jo and Nonoy, the Striving Entrepreneurs
It shows to me that Jo is a successful entrepreneur who found her the sweet spot on these products but she always would stress out on our conversation that she's a striving one and all of these ideas are from Nonoy, her husband.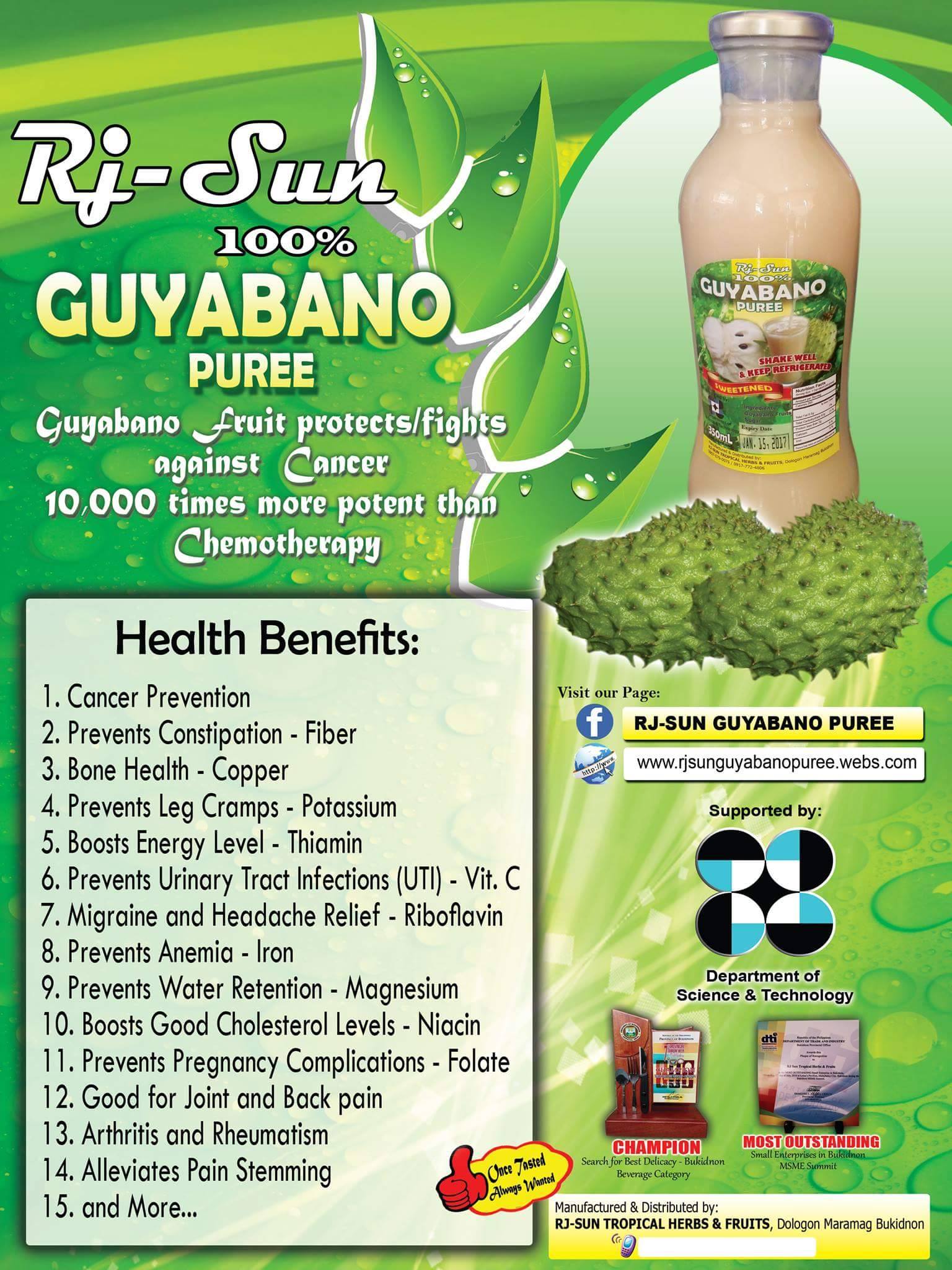 "Yes, when we say striving, mao na akong ginasulti pirmi. Dili gyud nako iconsider akong self nga successful kay muingon tag successful mura gani'g kanang taas na'g naabot. Kami striving, kahit papaano, one at a time. So before nagcreate lang mi ug isa ka product, so karon anam-anam, nahimo na siyag 4 ka products, and I could say striving gihapon kay bisan ug sa mga failures sa mga businesses, actually ika 13 na nako ni nga gi-open nga product line sa RJ-Sun, ang guyabano puree. Pero naningkamot lang because I have this in my mind, ang idea pod sa sa akoang husband nga no one could help us…Daghang mga factors ba nga lisud e-go through kung employed ta. So whereas kung naa tay atoang negosyo, we work on our own, kita ang bahala, wala tay employer, dili ta iforce but syempre ang output sa imong company nagdepende pod sa imohang effort. So I do the marketing, ang akong husband ang sa operations.", these statement from Jo really struck me on how grounded she has become throughout the years in building her business.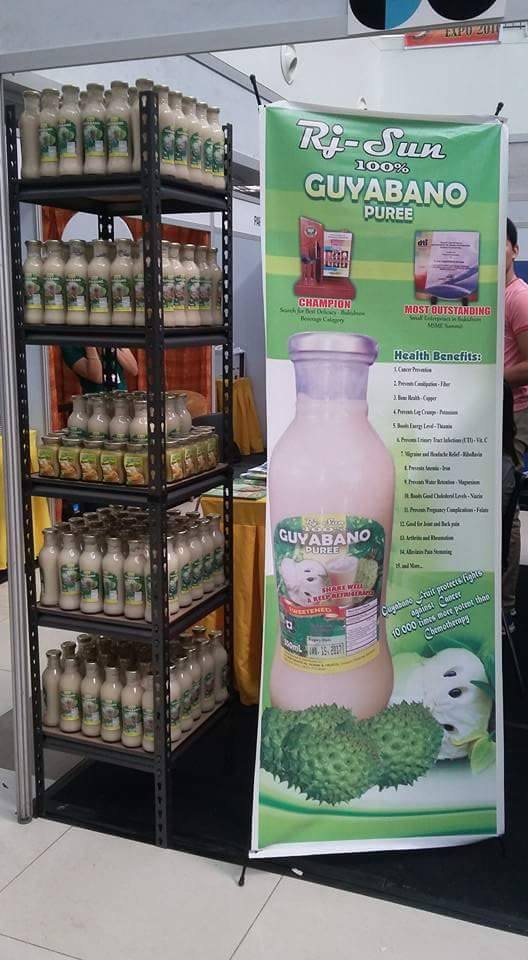 Did you find this post helpful? Feel free to share it.
WOWCDO.com is an award-winning Top CDO blog site that aims share the good stories, worth attending events, appetizing food options, must-go places and local personalities from the City of Golden Friendship. Remember, we share ONLY the WOW part of CDO and Northern Mindanao!
Let's talk, contact us here or email wowcdoblog@gmail.com.
*All photos are from Ms. Jo Lozano of Rj-Sun.*