Next on our Kahimunan series is the jackpot story of the Maigo's Jackfruit Tart. The municipality of Maigo in Lanao del Norte is abundant of Nangka or Jackfruit and every 27th of February, this humble town celebrates it's Nangkaan Festiva.
If you're traveling from the west part of Mindanao to Iligan or Cagayan de Oro, for sure you've passed by this town and it never fails to showcase their nangka or jackfruit creation making it their OTOP or One Town One Product.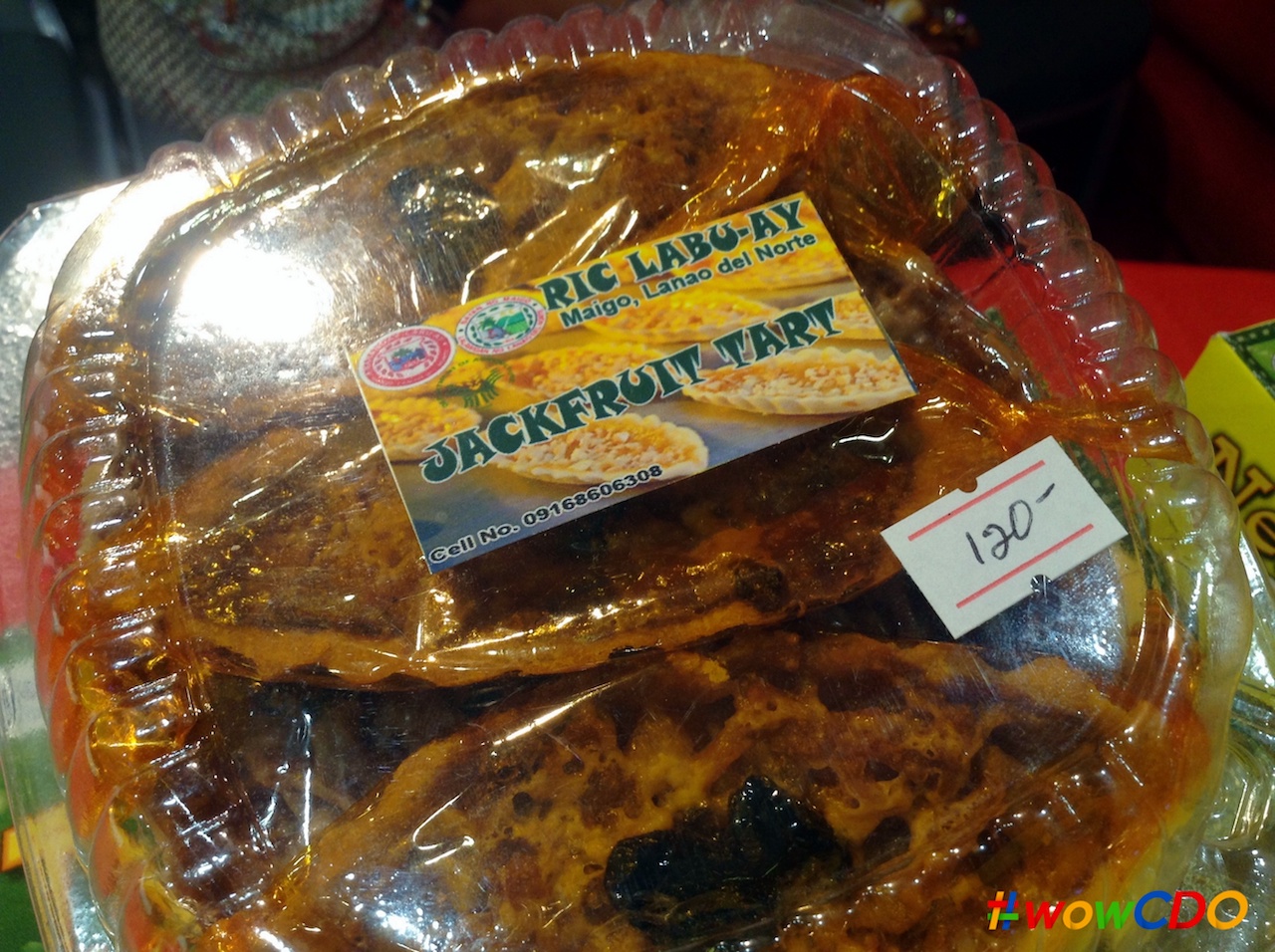 RIC (Rural Improvement Club) on the Rise
I've talked Ma'am Aileen Mendoza Liloan, she's part of RIC Labu-ay, one of the developers of Maigo's Jackfruit Tart. RIC means Rural Improvement Club, a non-government agency focused on uplifting the living standards in the barangay level. It's backed up by the Department of Agriculture. RIC forges  partnership with LGUs for community development.
Jackfruit is Maigo's OTOP.
RIC Labu-ay has presented numbers of jackfruit based products like cakes, jams, sponge cake, cheesecake, hopia and much more with Jackfruit but they made a jackpot when it presented Maigo's Jackfruit Tart to the Department of Trade and Industry.
How It All Started
RIC Labu-ay, a group of more than 15 women started with skills training through the efforts of the Department of Agriculture. They specifically had food preparation training but Ma'am Aileen that also stressed out that there are more skills training (like nailcare, handicraft, baking, etc.) and then it's just up to the group to adopt what's suitable for their location and resources.
Overcoming Challenges
Baking was never her forte but she took the challenge. Her curious mind did not stop her from creating solutions from opportunities presented. It took her time to get a hang of the tart making but in the end, she fell in love with their product. She recalled countless times that they have to improve their taste through ingredients experimentation until a thumbs up were given to their group. There were times that they were discouraged but she realizes that when you listen to it, you'll forever dwell on the problem. So that made her focus and encourage the rest of the group that they can do it despite the problems they faced.
Jackfruit is a seasonal fruit but they found a solution to it making the OTOP a product you can enjoy all year round. They buy jackfruit in bulk and preserve it through jam making. They also have to process it carefully as jackfruits can spoil easily. They're also proud that their product has no preservatives. They also don't stock a lot of jackfruits as the demands have risen as time passed by.
Maigo's Jackfruit Tart can be purchased at RIC Labu-ay in Maigo, Lanao del Norte. To order, you may call 09168606308.
Did you find this post helpful? Feel free to share it.
WOWCDO.com is an award-winning Top CDO blog site that aims share the good stories, worth attending events, appetizing food options, must-go places and local personalities from the City of Golden Friendship. Remember, we share ONLY the WOW part of CDO and Northern Mindanao!
Let's talk, contact us here or email wowcdoblog@gmail.com.