Next to India, Uganda, and China, the Philippines holds the fourth producing country in the world. We are the source of 7% of the bananas in the whole wide world with around 9.2 millions of tonnes bananas exported and imported into the country.
This led Reyna D. Manabat, married of 3 kids to put up her banana chips business. The brand name Erine's came from their names Eduardo, Reyna, Ivory, Nicole, and Emilia.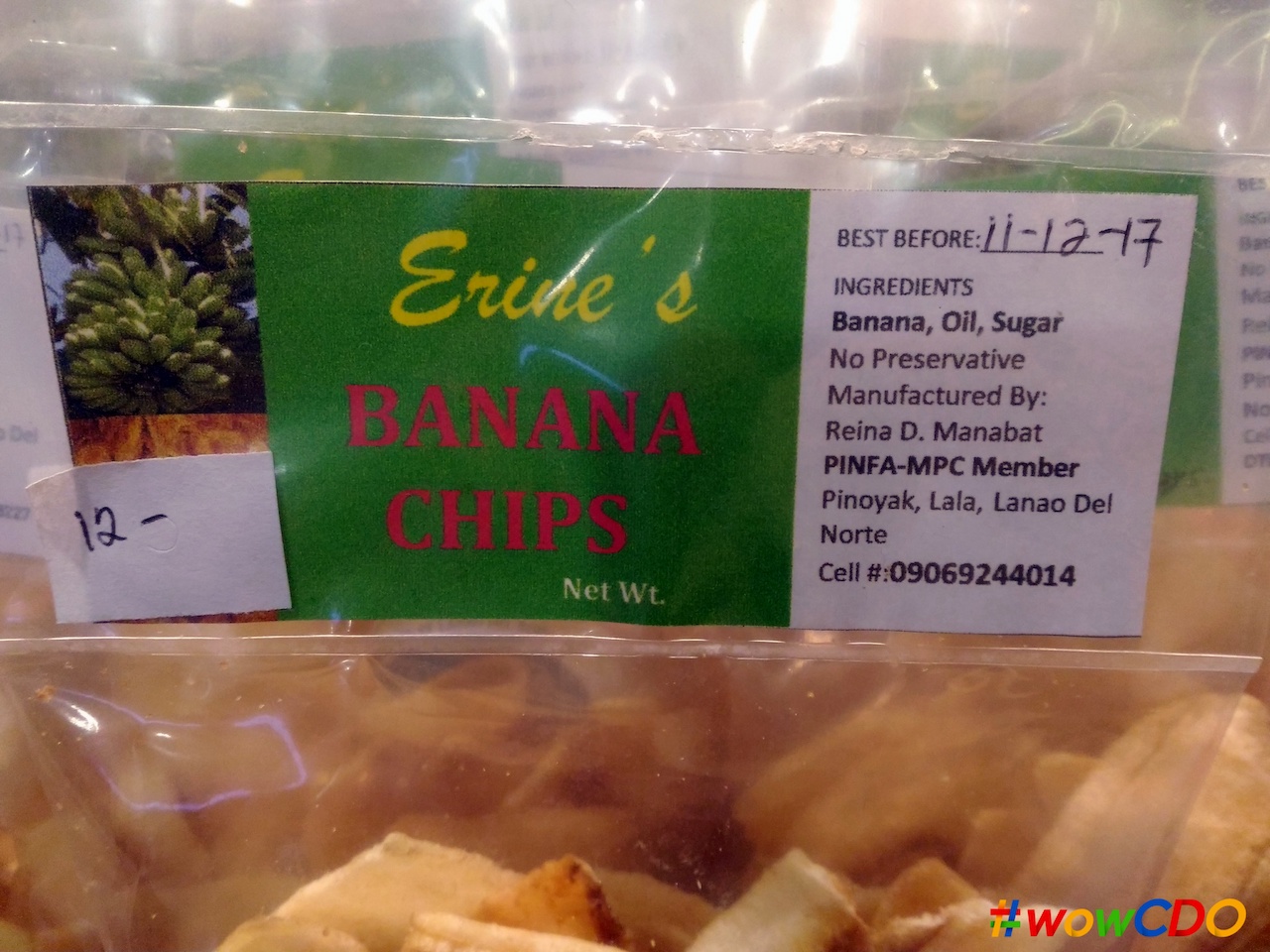 Reyna's recalled starting the banana chips business on August 13 of 2015 and they were looking for a product to sell for the Kahimunan 2015 in CDO. She tells WOWCDO.com that they have over 400 banana trees on a 0.9-acre land and when one of her frustrations was selling the bananas for an affordable price so she decided to process the extra bananas to chips.
From the extra bananas, she was able to create 400 packs of freshly made chips at ten pesos per pack. They have been producing banana chips twice per week since they started in 2015. Erine's Banana Chips are already two years old and Reyna tells me that she was already able to buy stuff from the profit they made in the given time period.
Reyna started very humbly 2 years ago with only Php 1,000 borrowed money and the bananas. The money was used for the cellophane, sugar, and oil. She was able to bring back the money and multiplied it in 5 folds.
It can also be observed that her produced banana chips are not shiny compared from the existing ones but once you get a bite of it – you wouldn't expect that it's super tasty and affordable. Reyna also wondered why her banana chips were not shimmering but a certain congressman asked her to retain the style as an edge over the other and focus her marketing on the taste itself. She tells us firmly that she doesn't want to have so much glucose or preservatives on her banana chips, she wants it more natural.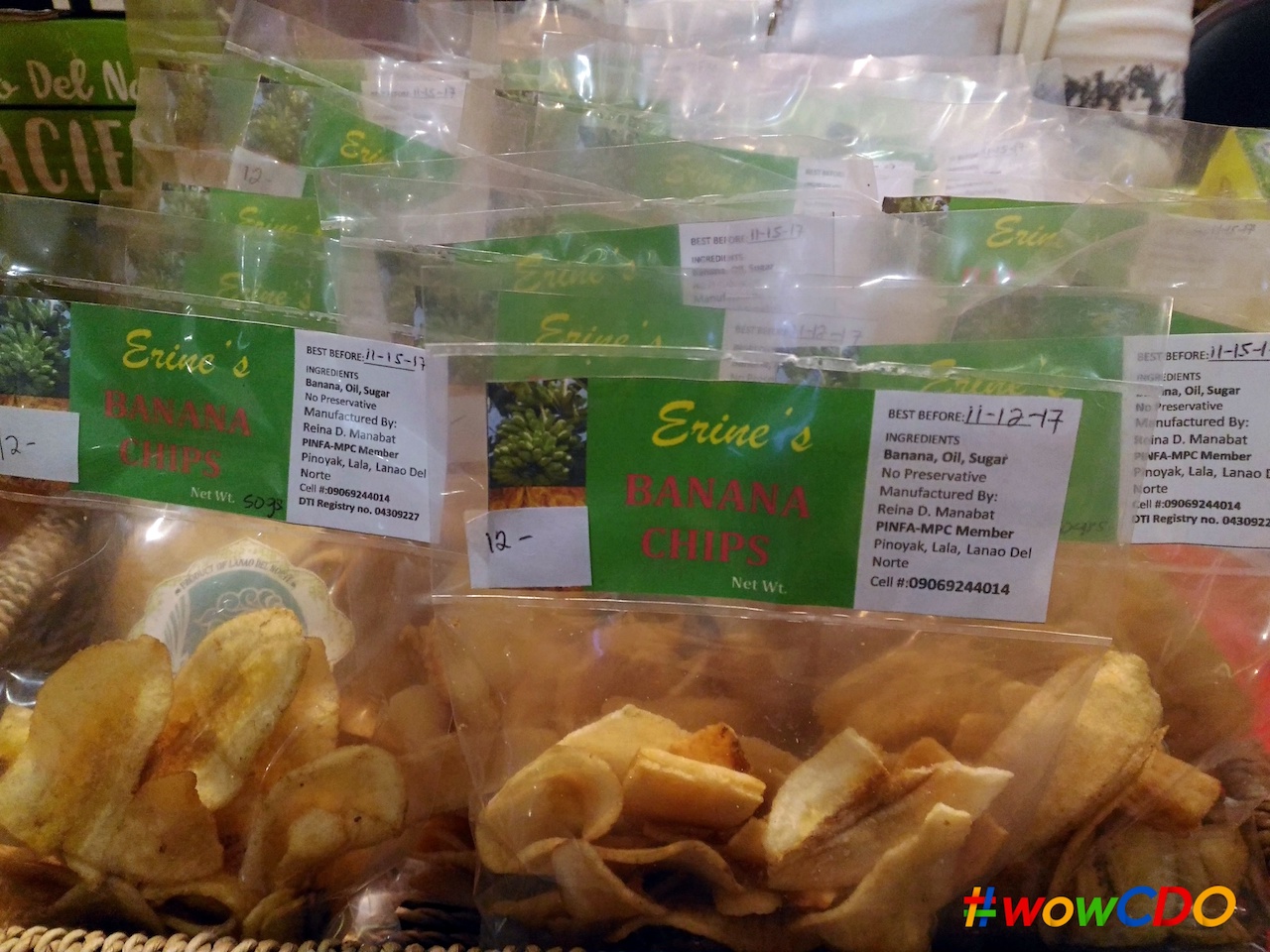 Erine's Banana Chips are available at the Pasalubong Shops in Tubod; PFT of Lala, Lanao del Norte and nearby schools, and stores.
Did you find this post helpful? Feel free to share it.
WOWCDO.com is an award-winning Top CDO blog site that aims share the good stories, worth attending events, appetizing food options, must-go places and local personalities from the City of Golden Friendship. Remember, we share ONLY the WOW part of CDO and Northern Mindanao!
Let's talk, contact us here or email wowcdoblog@gmail.com.