What To Order at Tien Ma's in Limketkai Center?
A new oriental-themed restaurant has opened in Limketkai last March 2, 2017 – it's Tien Ma's – an authentic Taiwanese restaurant. Dubbed as Manila's most affordable Taiwanese resto, Tien Ma's boast a wide array of options from appetizers, soups, dumplings, rice meals, desserts, chicken, pork and beef dishes.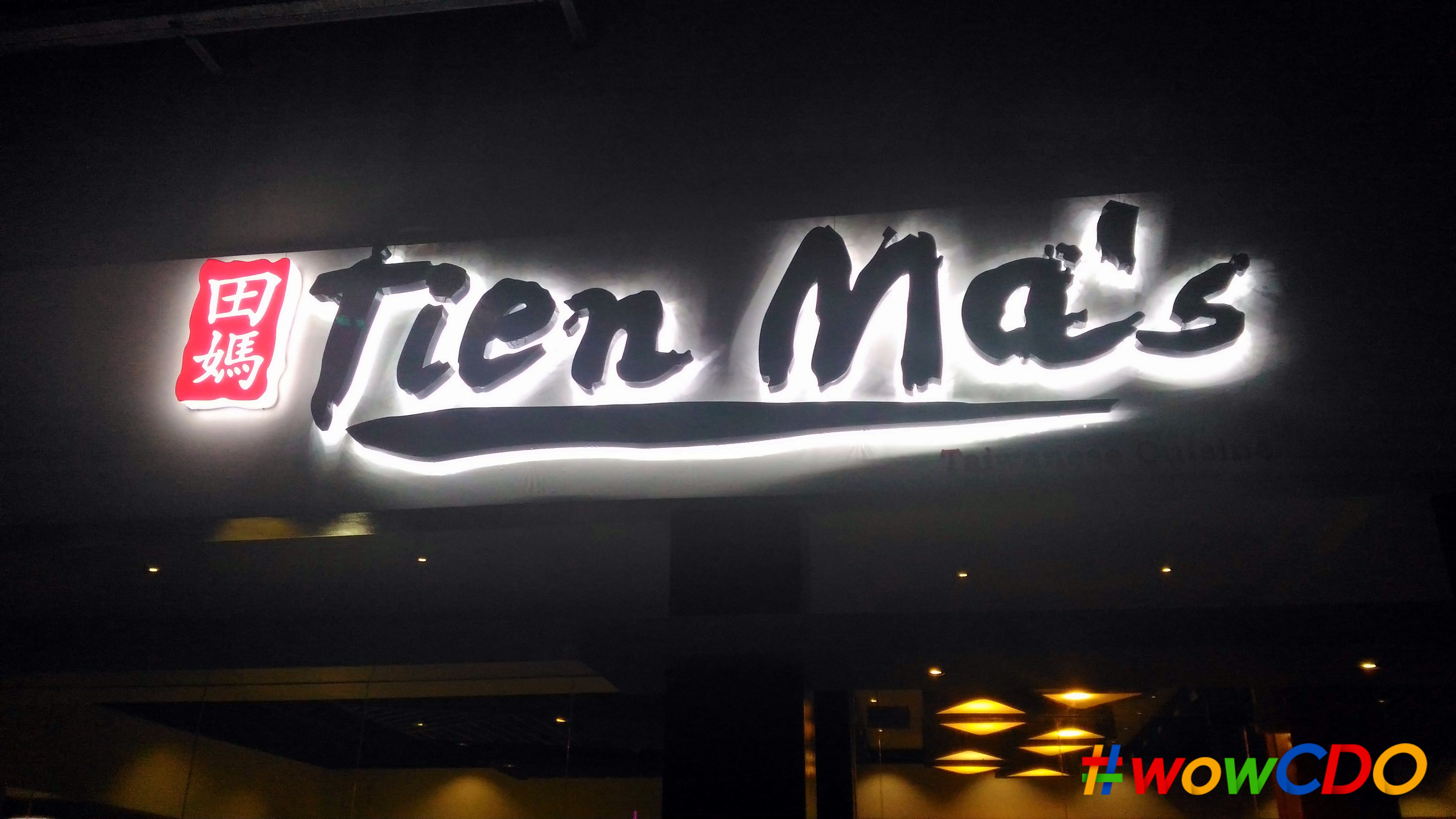 If you're into oriental food, then this place is for you. For starters, here's what you can order:
Start with Chicken with Corn Soup. This is a pretty good appetizer and an order is totally good for sharing.
Never miss the Xiao Long Bao. This is a type of steamed bun and more commonly referred as a soup dumplings. Tien Ma's has 3 variation and combinations of Xiao Long Bao. You can go traditional or order the Black Mushroom with Truffle Oil Xiao Long Bao.
Get Three Cups Chicken or Three Cups Squid or have BOTH. The three cups is a popular Taiwanese cuisine. It was derived from the "three cups of sauces required". The Three Cups Chicken or Squid is traditionally cooked in a pot on high heat for a couple of minutes then switched to low heat to allow the sauces to be absorbed by the meat.
Be adventurous, add the Deep Fried Intestines to your table. This did not disappoint me at all.
This is Tien Ma's Hidden Gem, their Salted Egg Prawn. Aside from the Xiao Long Bao, this is a must-try!
Never go out of Tien Ma's Cagayan de Oro without completing your meal with their lip-smacking desserts. Finish off your meal with the Mango Sago, Coffee Jelly and the Buchi.
Tien Ma's at Limketkai Center also offers unlimited shabu-shabu, and Tien Ma's signature best sellers like the Minced Pork Rice, Mapo Tofu, Tainan Fried Chicken, Stir-Fried Beef with Broccoli, Hakaw, Man Tou and Almond Jelly with Lychee.
Price range is also reasonable and affordable ranging from Php 60- Php 350 and mostly good for sharing.
Tien Ma's Authentic Taiwanese Cuisine in CDO is the 4th Tien Ma's in the Philippines. Their CDO branch is located near Figaro at the North Concourse of Limketkai Center.
Did you find this post helpful? Feel free to share it. You may also subscribe to our newsletter to be updated with the latest in Cagayan de Oro.
WOWCDO.com is an award-winning Top CDO blog site that aims share the good stories, worth attending events, appetizing food options, must-go places and local personalities from the City of Golden Friendship. Remember, we share ONLY the WOW part of CDO!
Let's talk, contact us here or email wowcdoblog@gmail.com.