Just like the Philippine political scene, change has come to Corrales Avenue. Today this 2nd most busiest street in CDO after Capistrano St. has become the next food haven in CDO. As of writing, several food concepts have emerged in a street known for being traditional and laid back.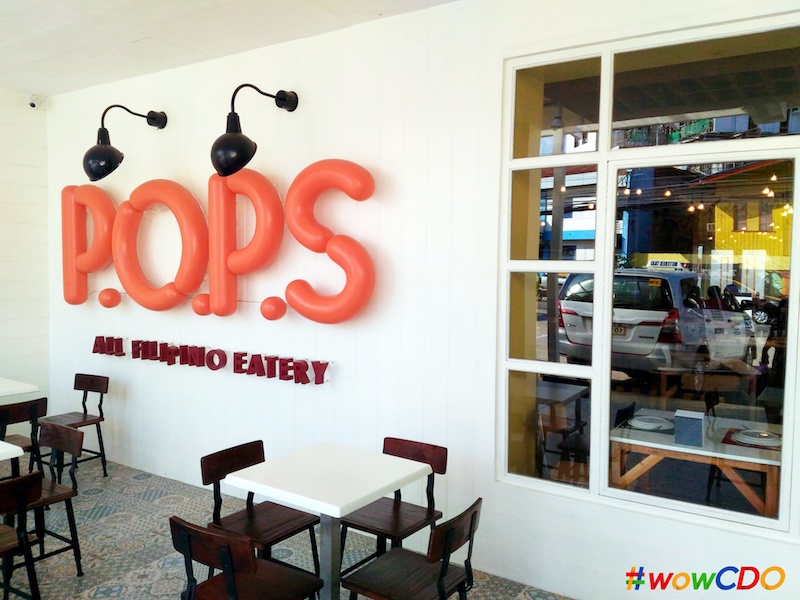 Meet POPS Eatery, the newest addition to the Corrales Ave Food Hub. POPS is your all filipino food eatery in Cagayan de Oro. It opened its doors in October 2016 offering traditional Filipino cuisine. POPS means "Pinoy Original Paborito Special". This hip and trendy Filipino eatery is situated at the old Consuelo Restaurant Building or now known as the White House of CDO.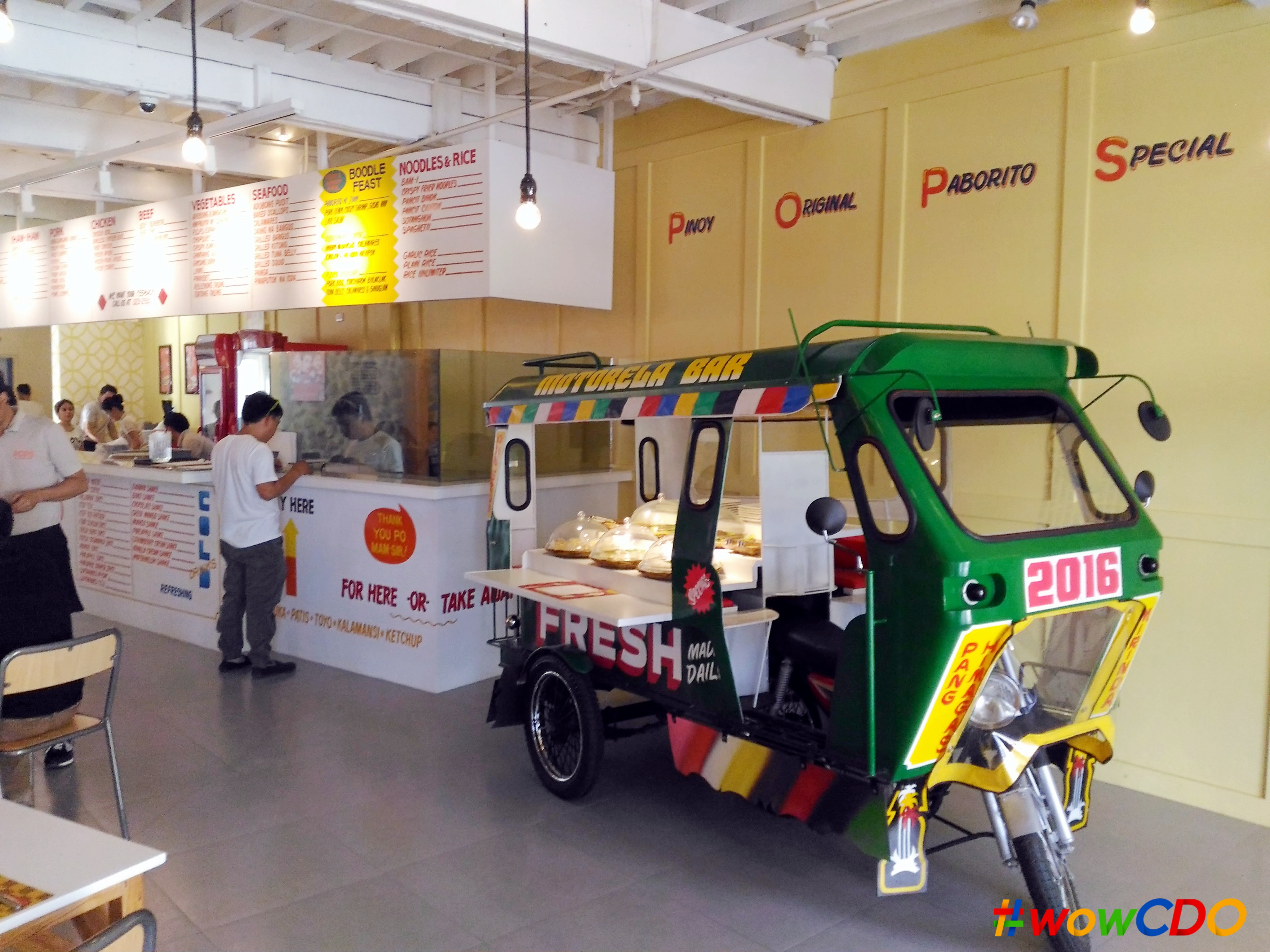 As you open the door to get in POPS, you'll immediately observe a spacious resto in an ambiance of a Filipino eatery. There's also this feeling that you're at a well maintained minimalist ancestral house with retro decorations and a couple posters of Filipino hit movies . To add, their well-lit place is picture friendly. No need to look for the right angle where the lights are in – all angles are Instagrammable. This may sound a little absurd but I have to say this – I super like their air conditioner. Okay, enough of the aircon, let's talk about food.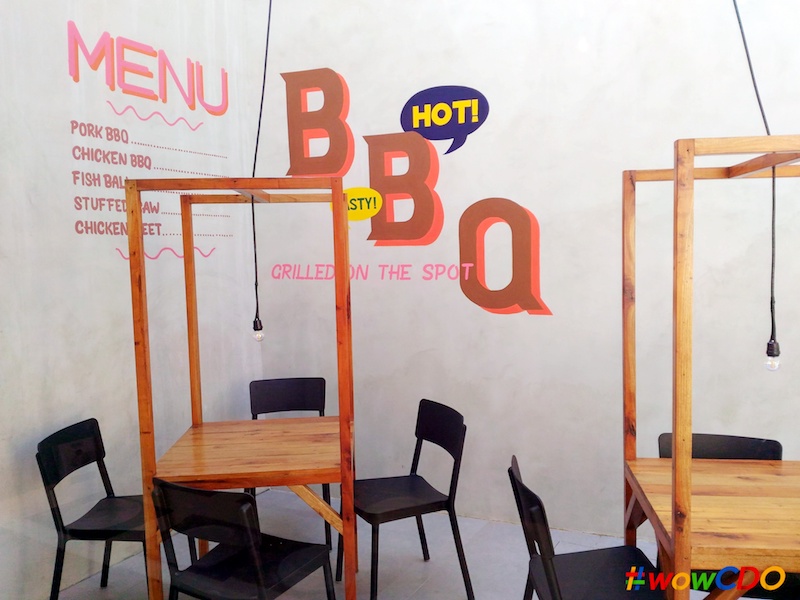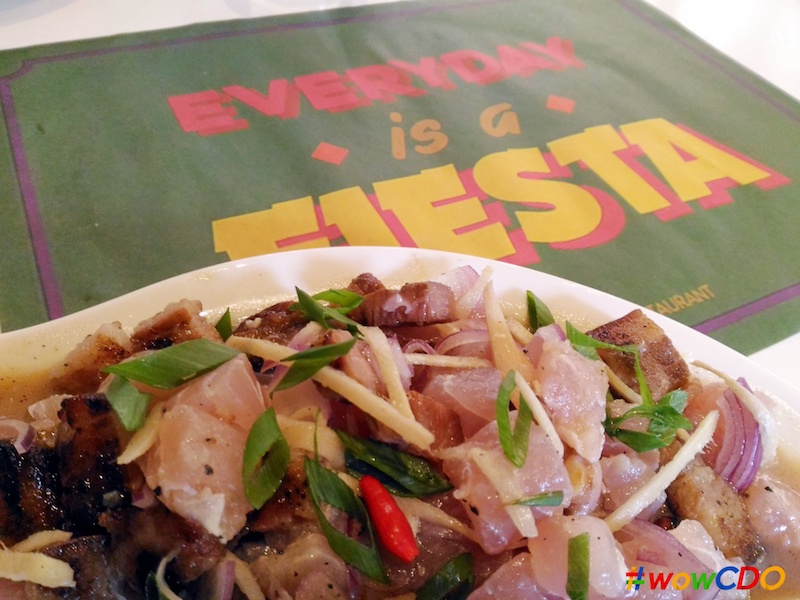 POPS lives up to what it means – the Pinoy Original Paborito Special. They offer a wide array of traditional filipino food – from filipino dishes for lunch/dinner to a couple of filipino food dessert that you grew up with. They have sinuglaw, chicken barbecue, adobo, humba, monggo, crispy pata, all filipino vegetable viands, and more. You name your favorite filipino food and they have it. What intrigued me that most is their Motorela Bar filled with fresh and daily made Filipino desserts like Biko and many more. Food price range is affordable. Most of what is listed on the menu is good for sharing. You may pay in cash or credit card after eating.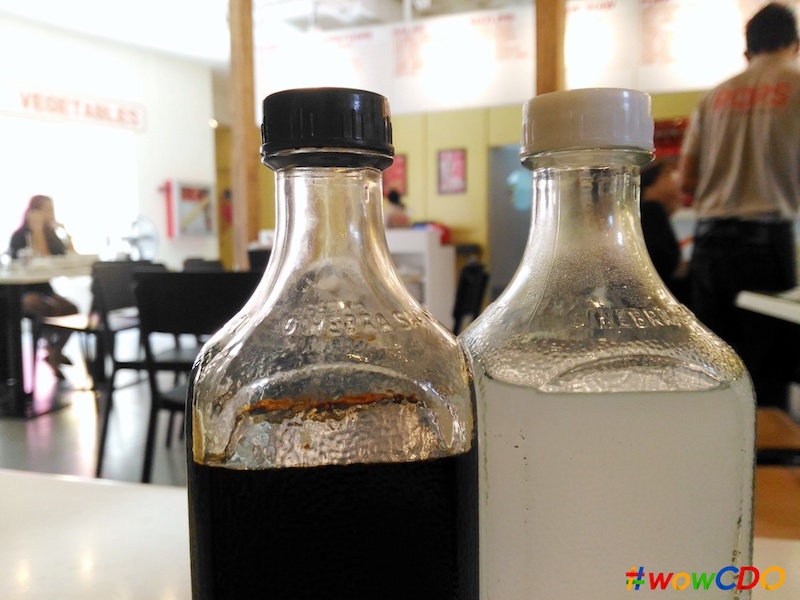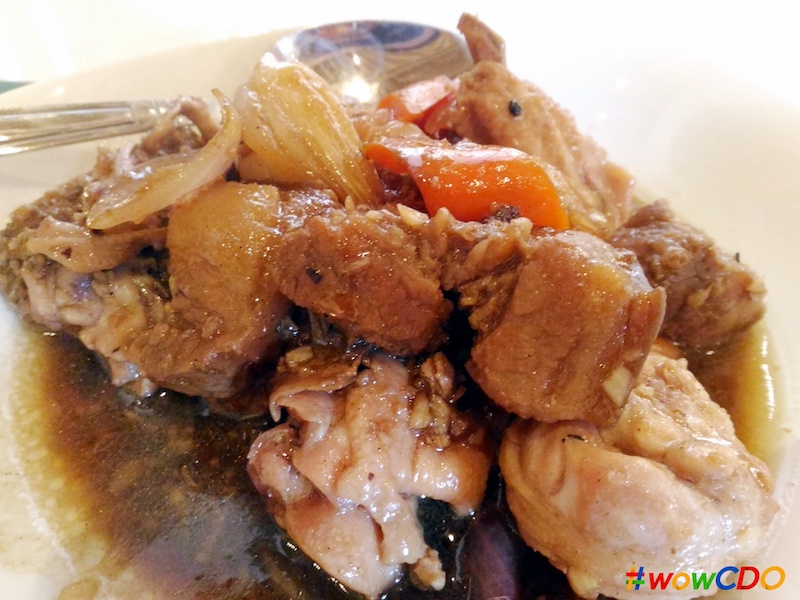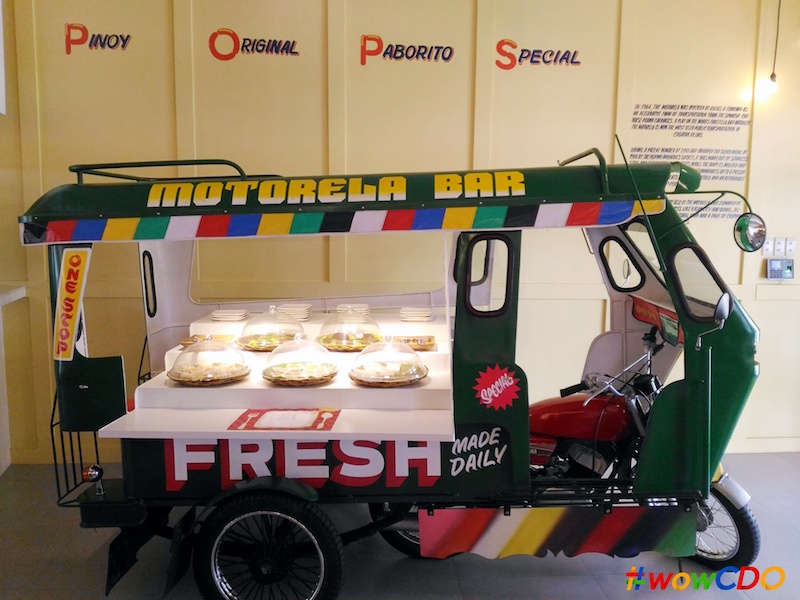 POPS occupies 2 floors of this rumored Gaisano property. The second floor can host up to 100 people for events and functions in CDO. They have subdividers that can transform the 2nd floor to multi-function rooms to fit a group of people. Their alfresco in the second floor is also an attraction giving you a full view of Corrales Avenue and the western suburban of Cagayan de Oro.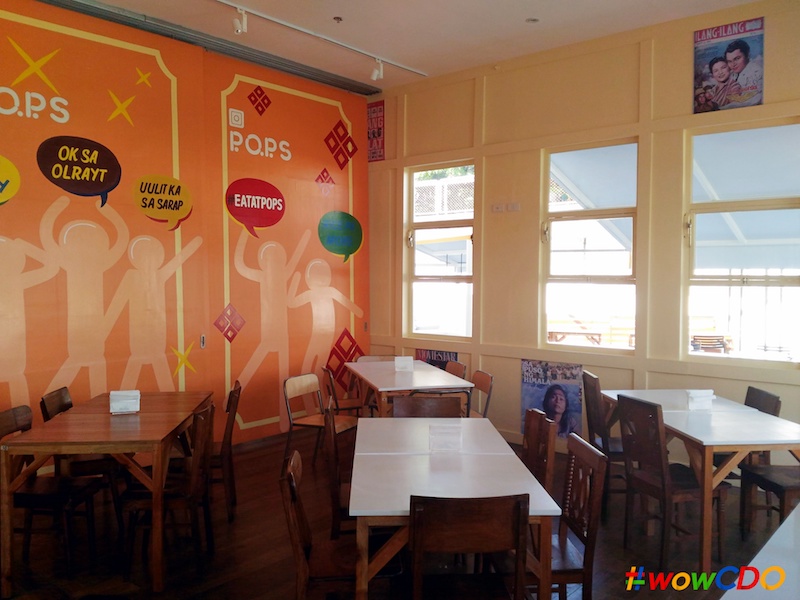 This all Filipino food eatery is good for family bonding, team building, night out or simple barkada reunion. They also cater.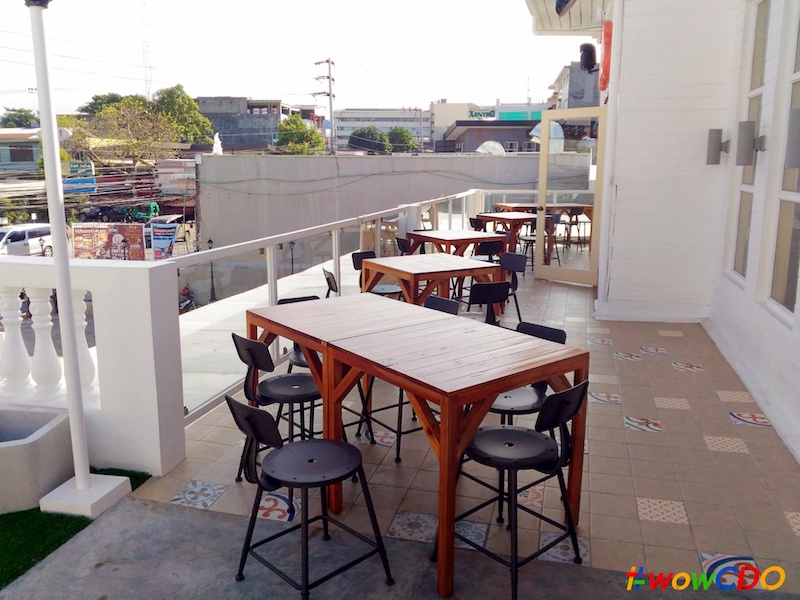 If you're looking for Filipino food near you – POPS is right at the center of Cagayan de Oro's bustling business district near to CDO hotels like Seda Hotel CDO, Rich Manor, Emerald Suites, GC Suites, and The Pacifico Boutique Hotel.
POPS All Filipino Eatery
Corrales Ave. – Ramon Chavez Sts.,
9000 Cagayan de Oro
(088)323-2933 / 0917-707-7790
Did you find this post helpful? Feel free to share it. You may also subscribe to our newsletter to be updated with the latest in Cagayan de Oro.
WOWCDO.com is an award-winning Top CDO blog site that aims share the good stories, worth attending events, appetizing food options, must-go places and local personalities from the City of Golden Friendship. Remember, we share ONLY the WOW part of CDO!
Let's talk, contact us here or email wowcdoblog@gmail.com.