Another Korean fried chicken restaurant in CDO has opened! Yep, you read it right. This really proves that chicken and beer are the best relaxing partners for Koreans after work. There were even reports from Wall Street Journal showing the boom of the chicken business in South Korea in 2002.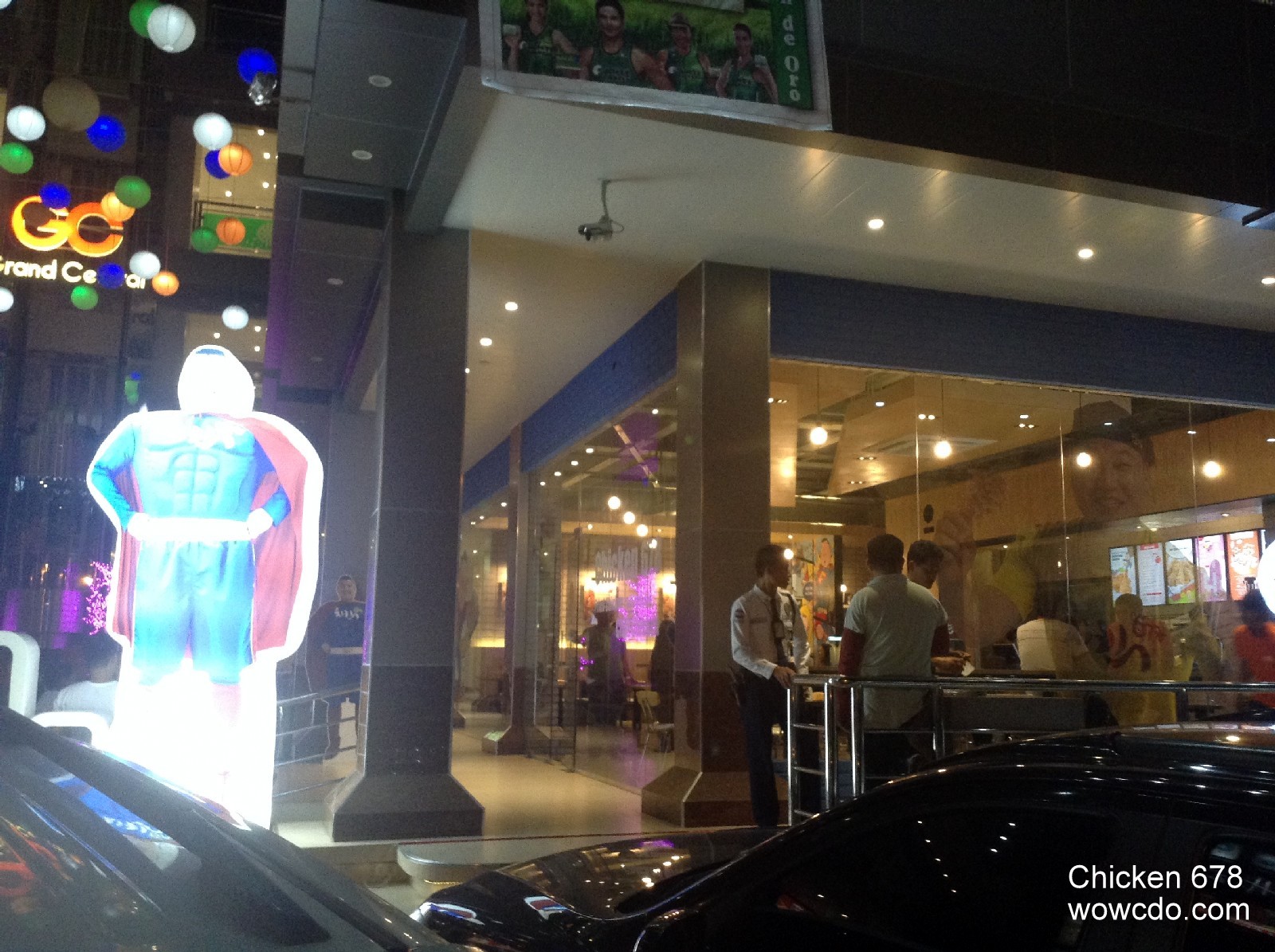 This 2015, another Korean Chicken Craze has arrived in the city and and take note, it's the first in the country. Introducing "Chicken 678"! Chicken 678 in CDO is a known chicken joint offering korean style fried chicken in casserole. For sure, you will easily spot the store – just look for the Superman inspired standee at Grand Central. The Superman inspired standee is owner and notable Korean MC and comedian Kang Ho-Dong.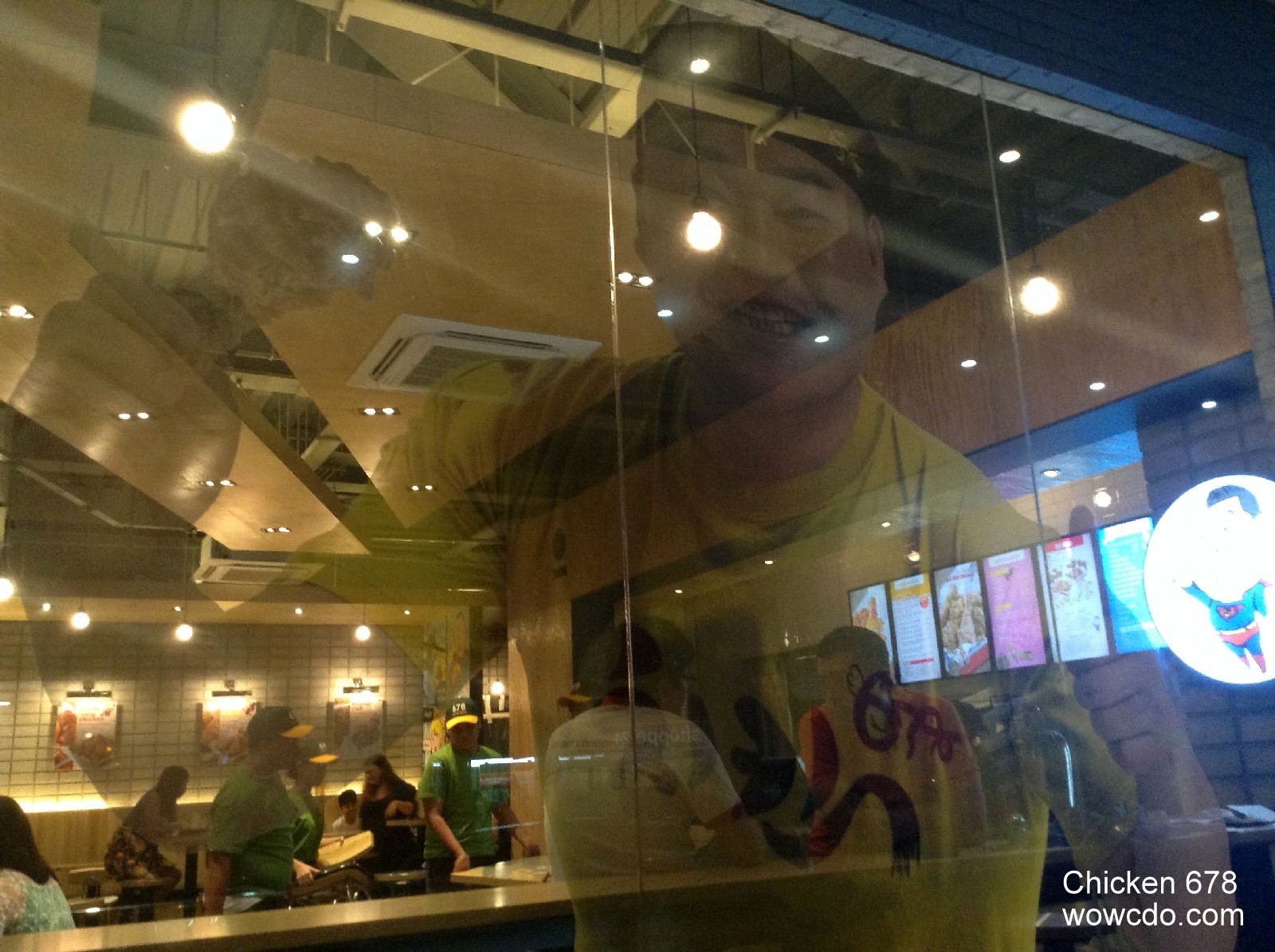 A friendly smile and a lively "Anyong-haseyo" will welcome you to their industrial-themed store. During the VIP night, the owner of the Chicken 678 CDO store elaborated that all the materials used to construct the interiors were shipped straight from Korea. This is for their customers to really experience the authentic Chicken 678 aura and look from South Korea.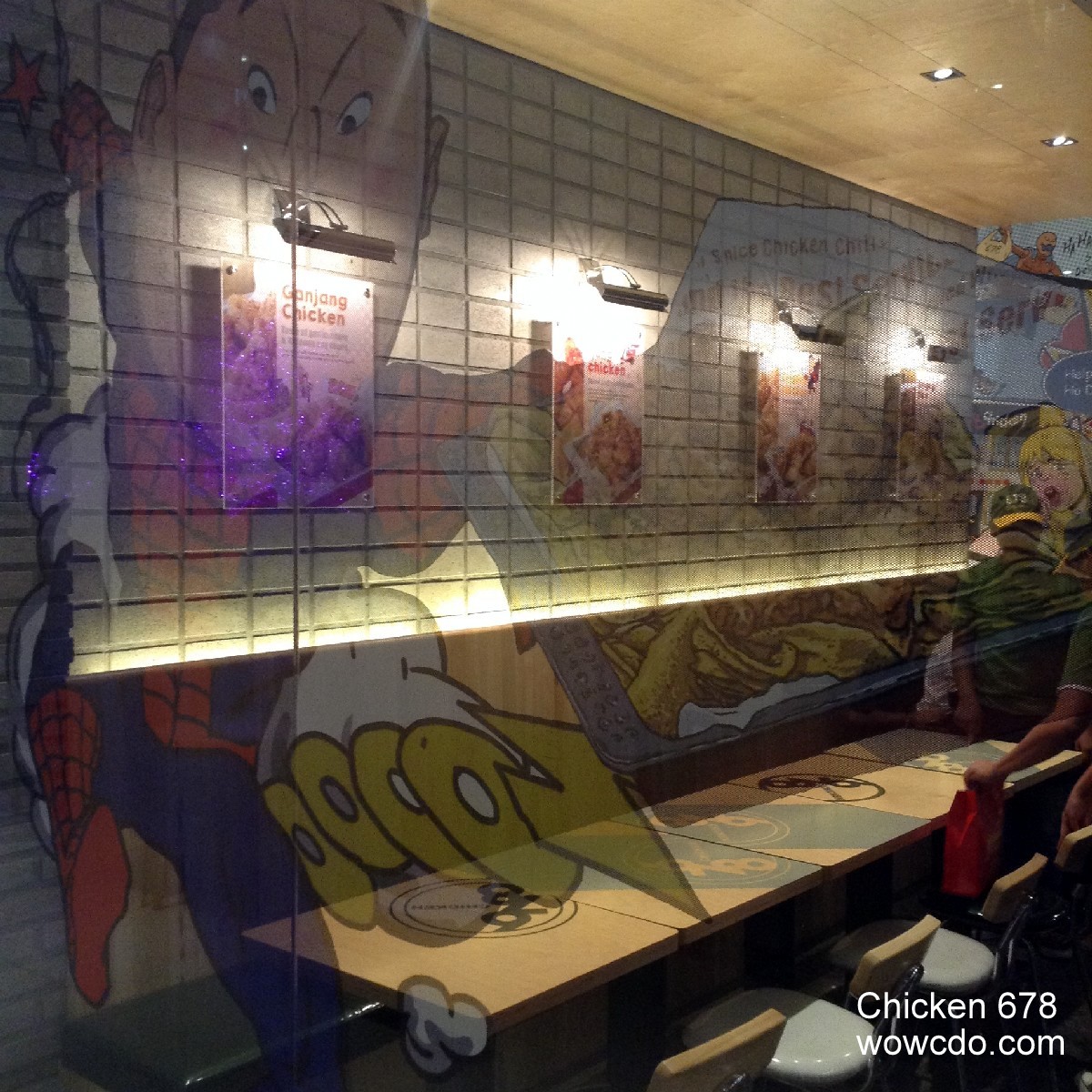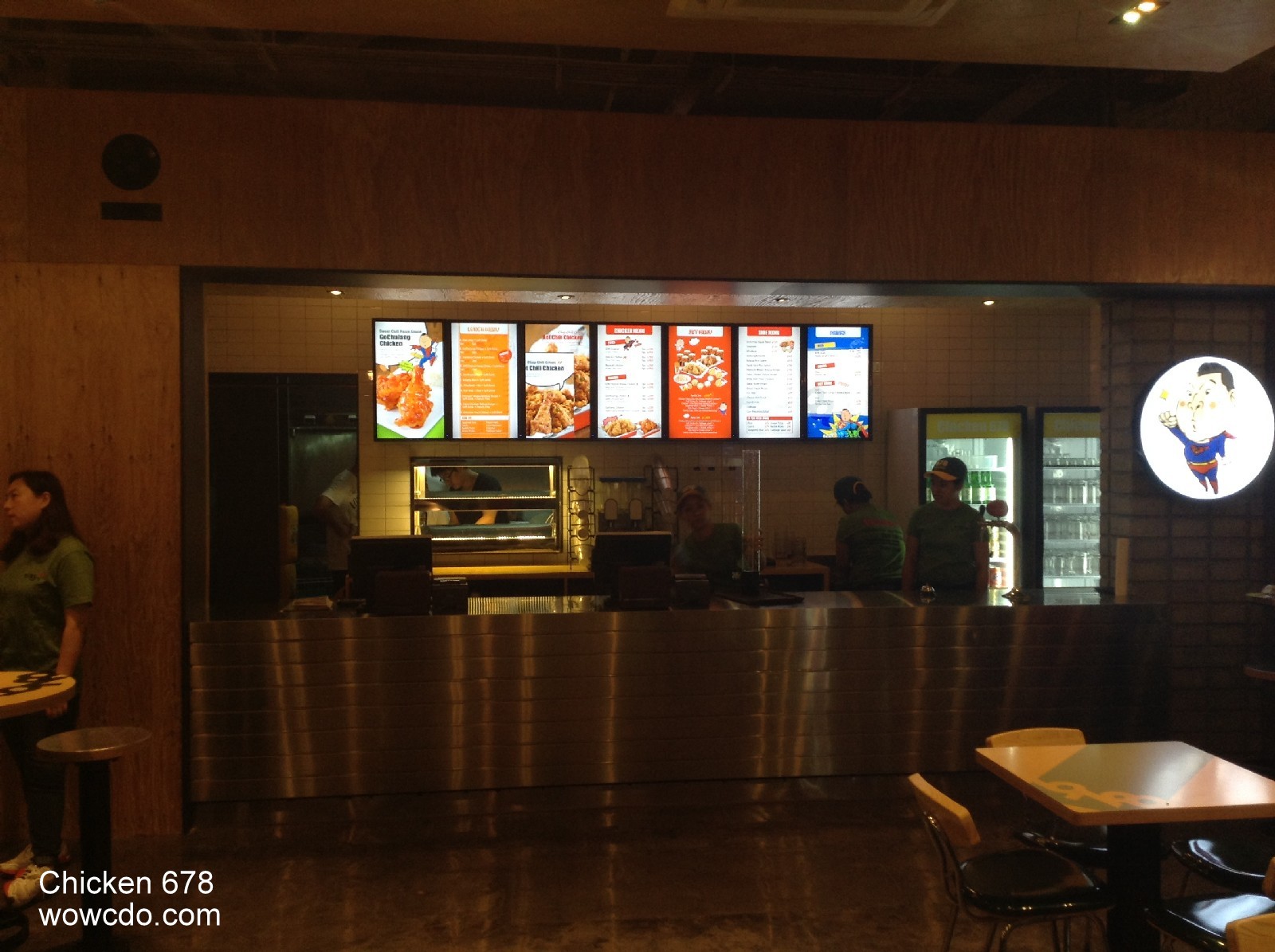 Now, what to try at the newly opened "Chicken 678"?
Crispy 678 Original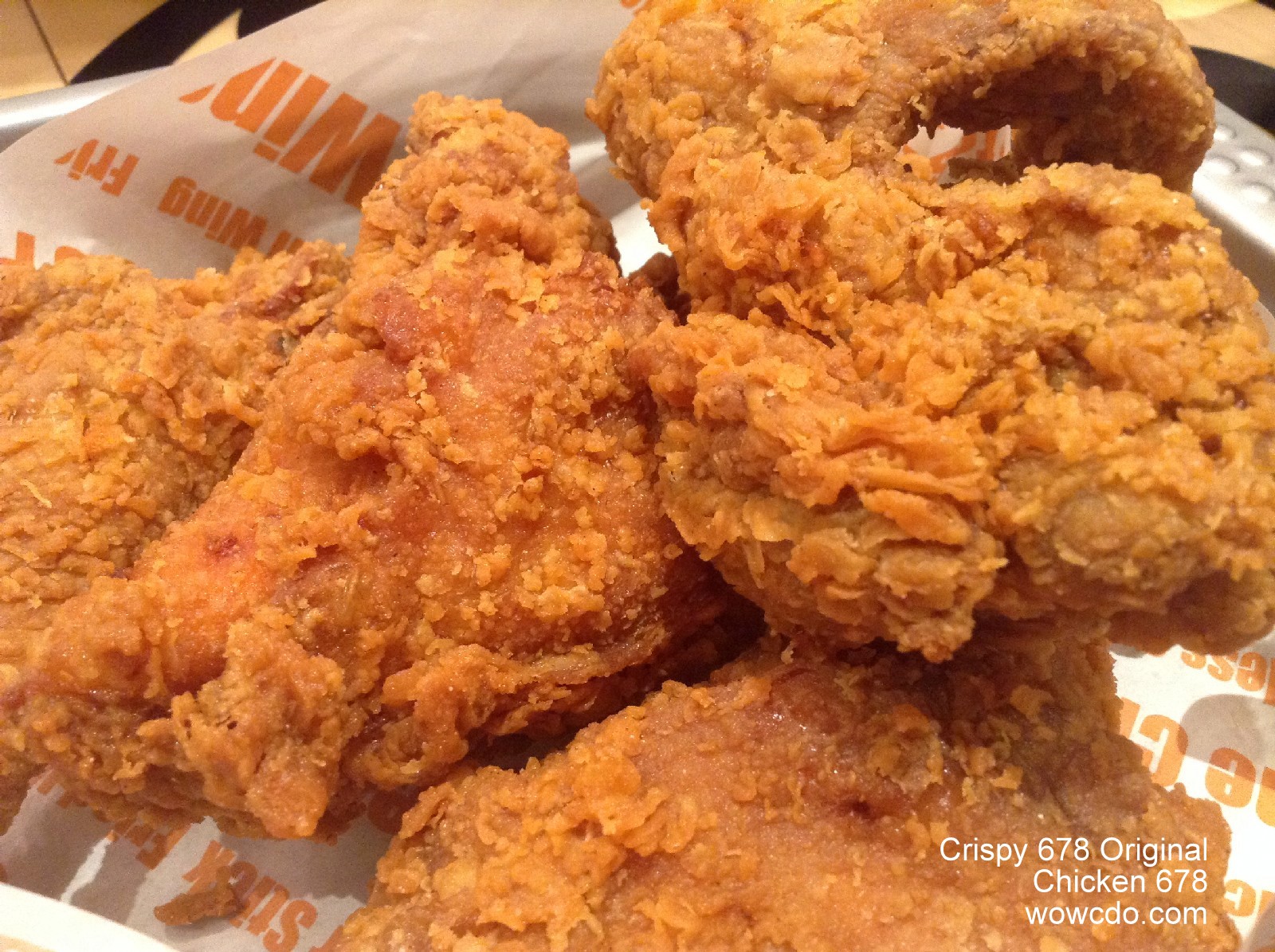 GochuJang Chicken (with sweet chili paste sauce)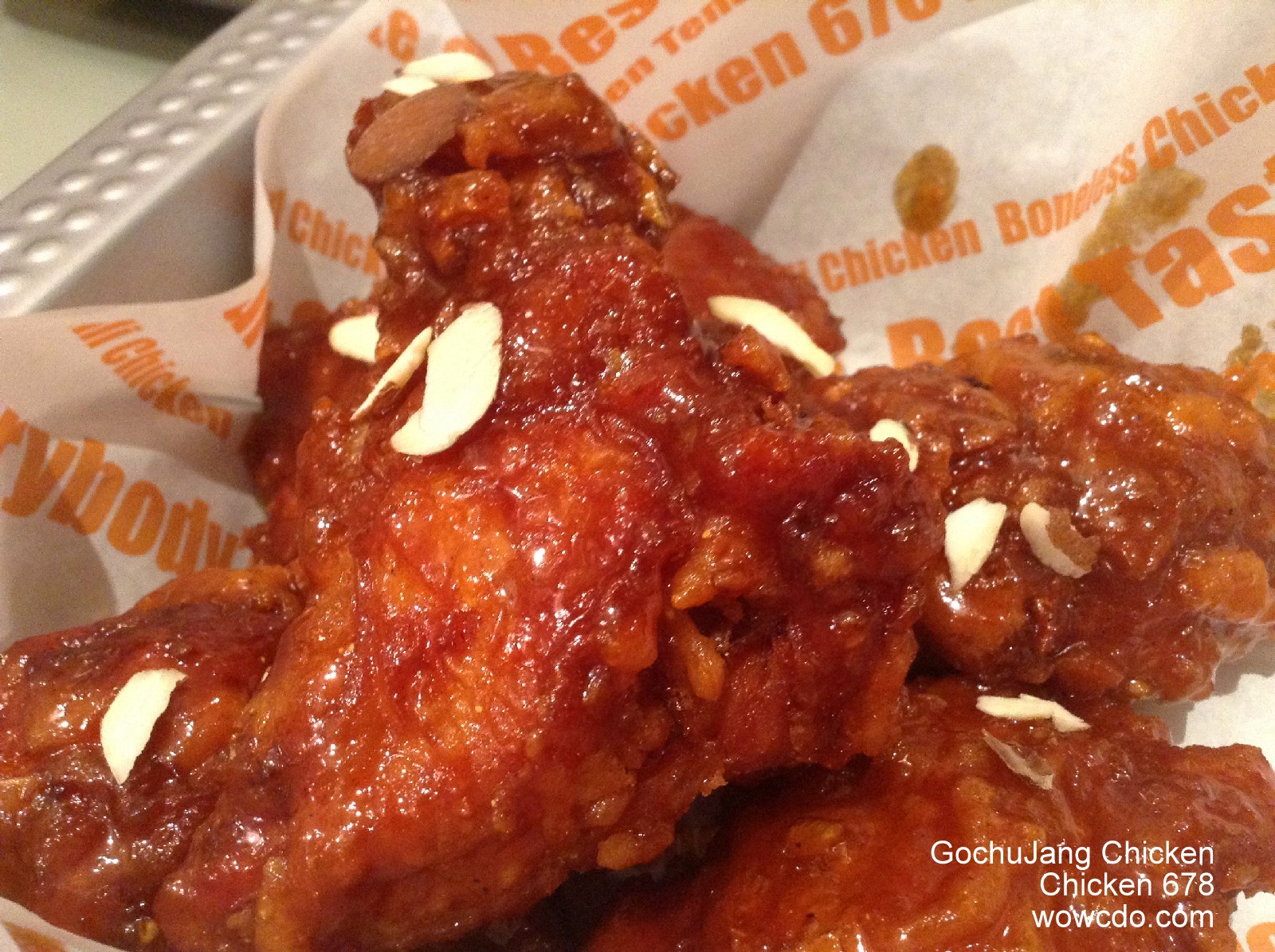 GanJang Chicken (with the taste of garlic, onion and Korean soy sauce)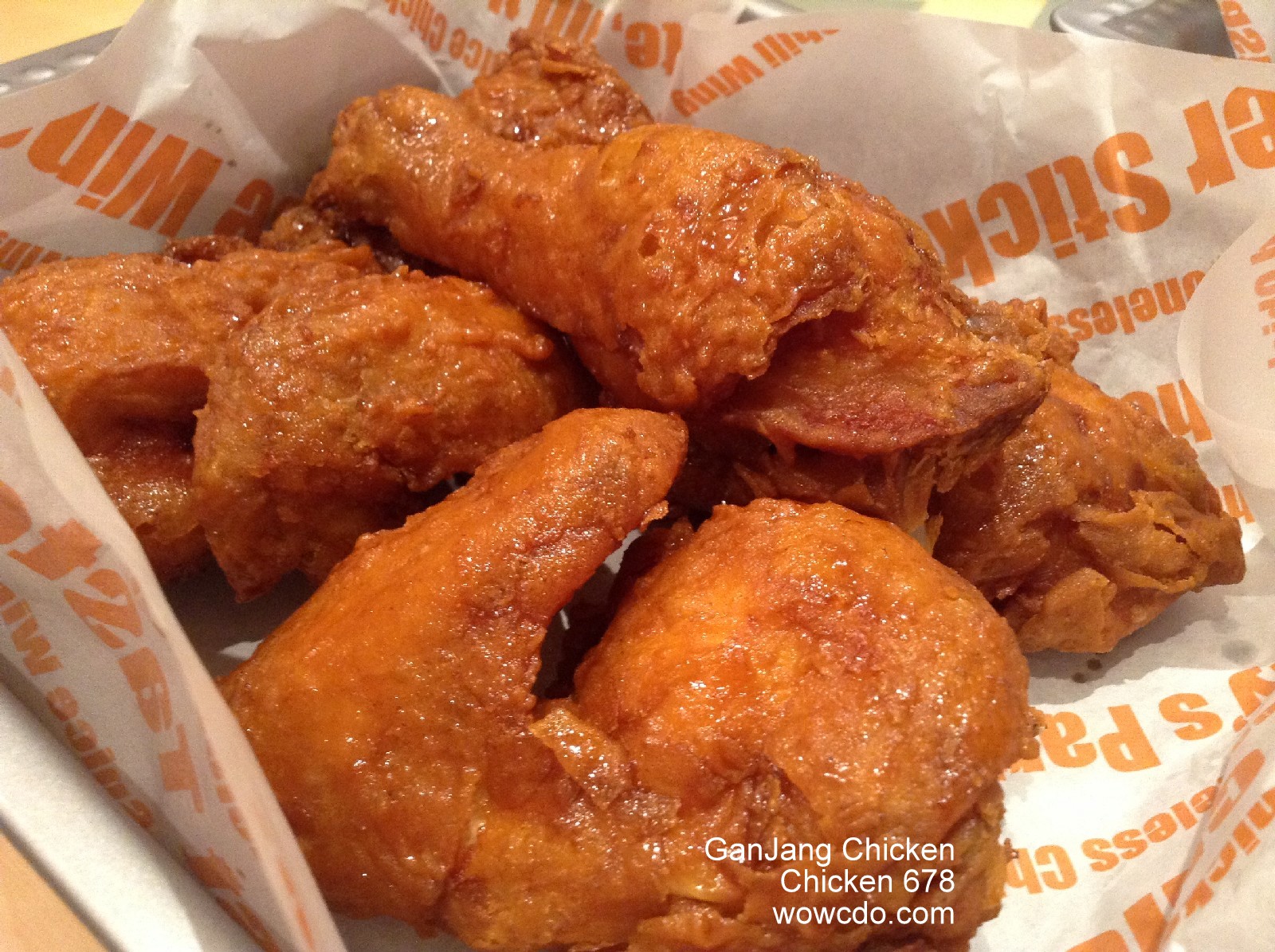 Here's the Chicken678 menu for your reference.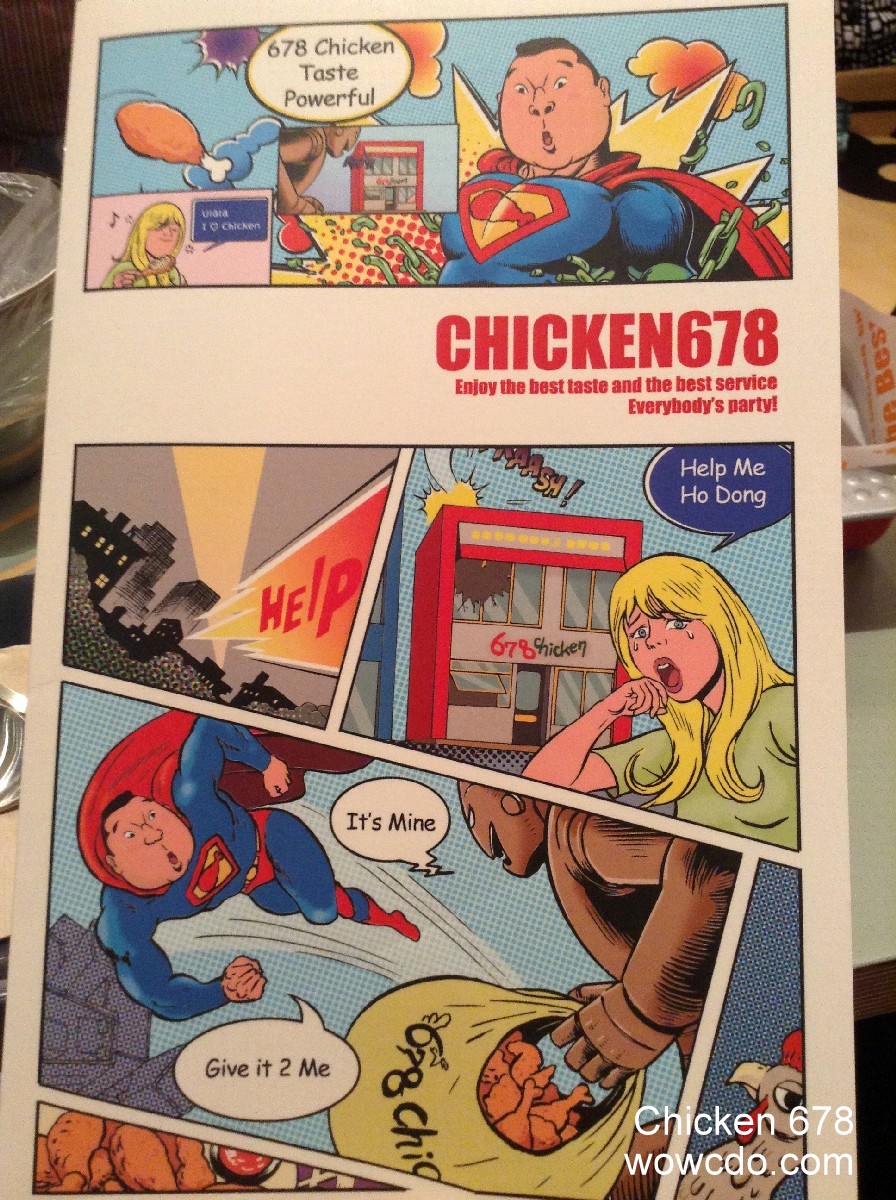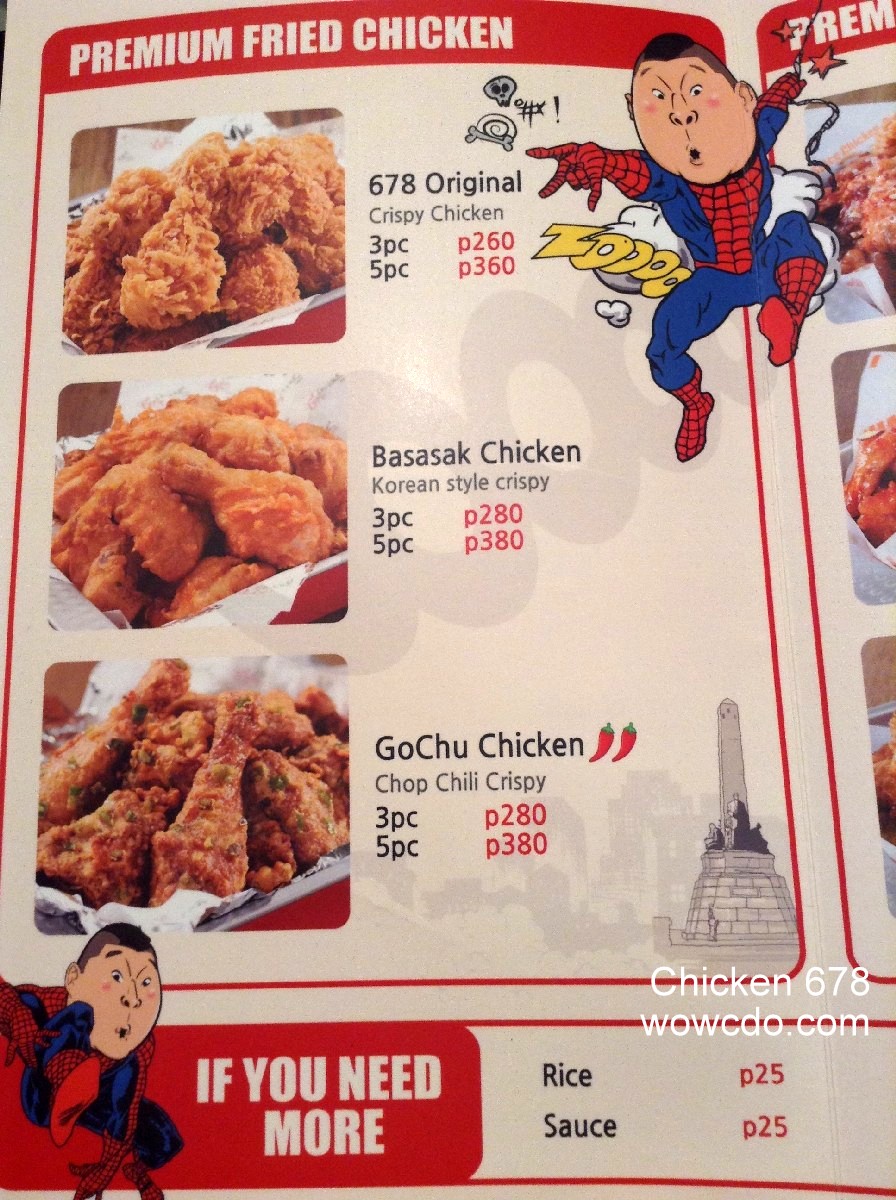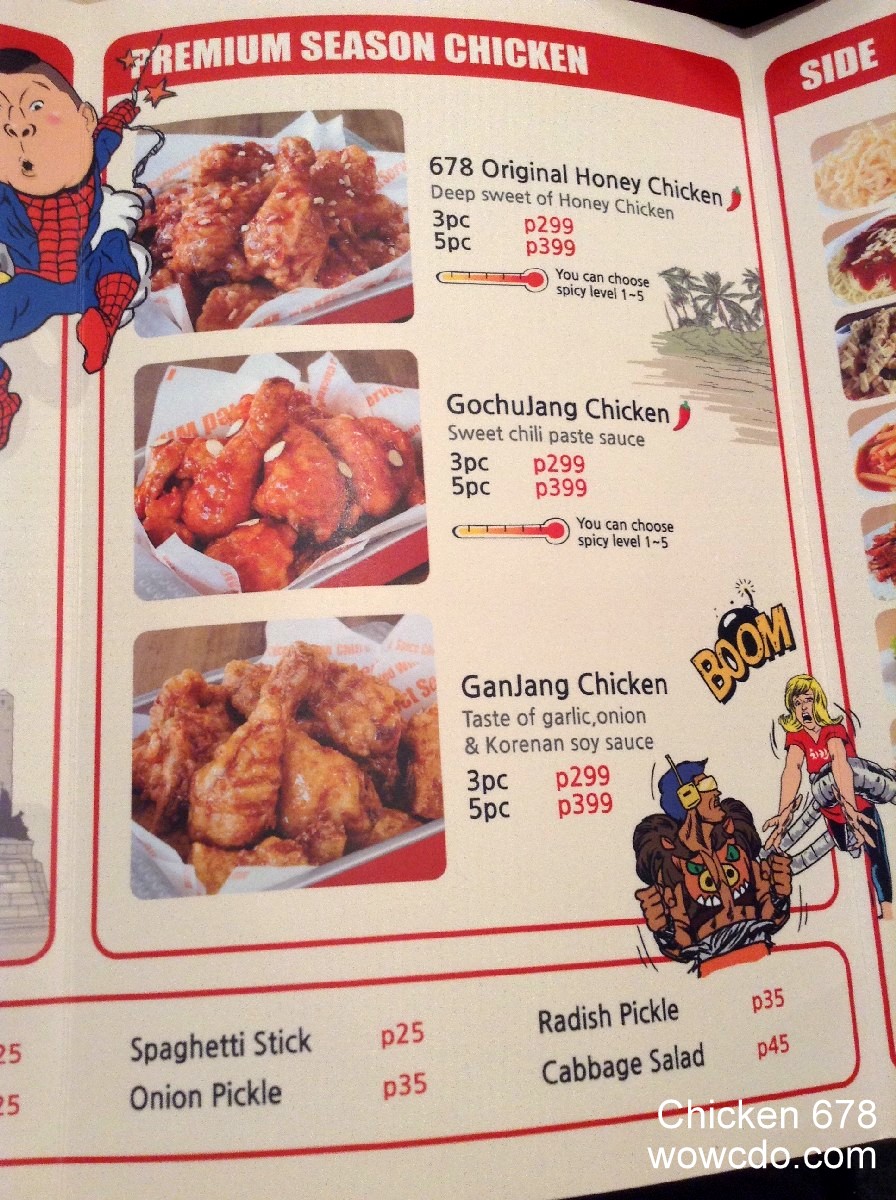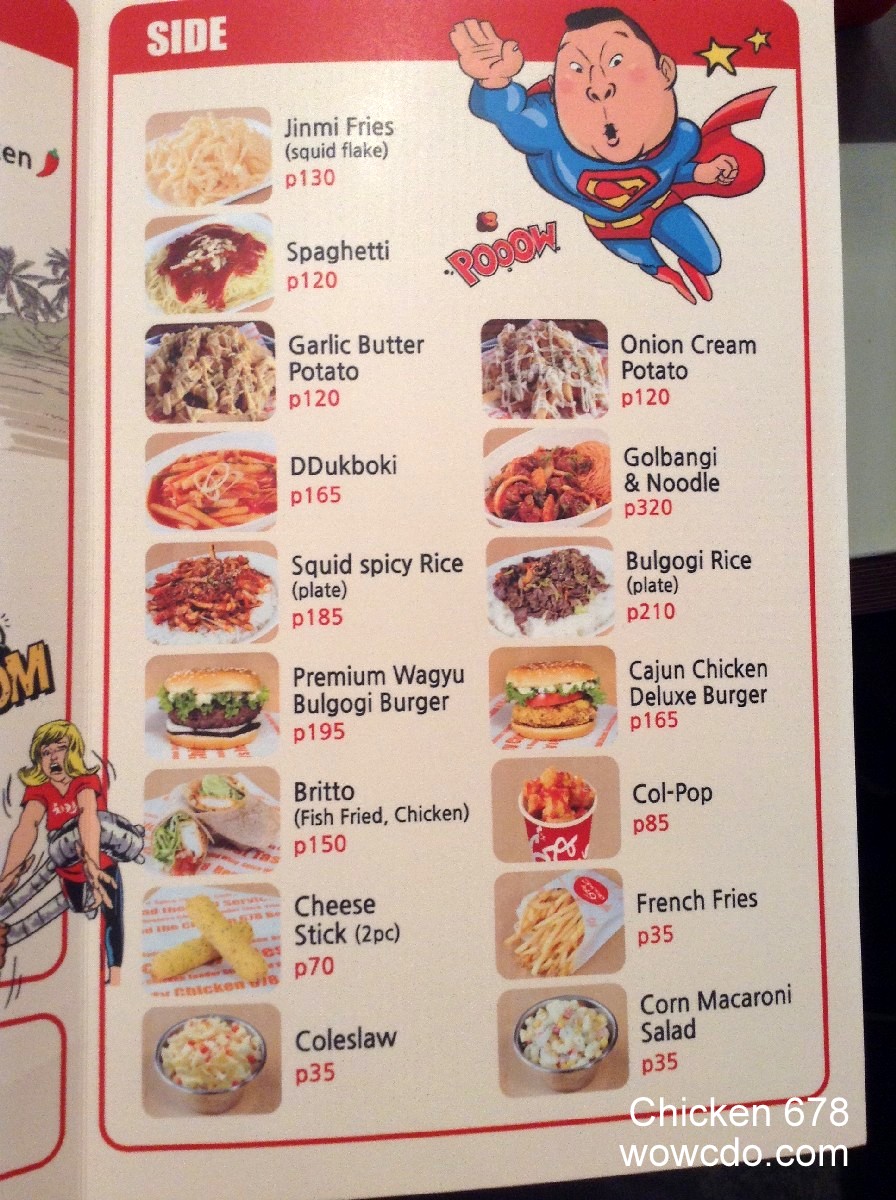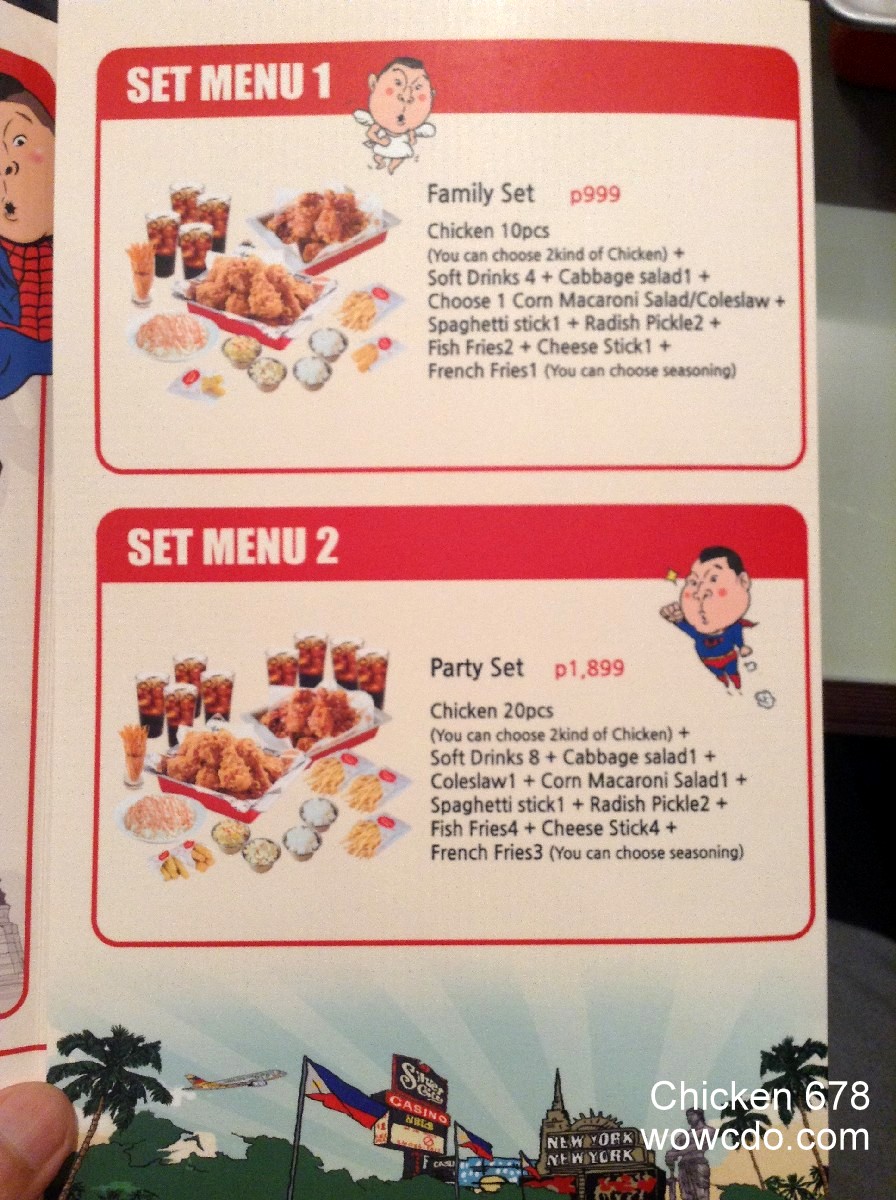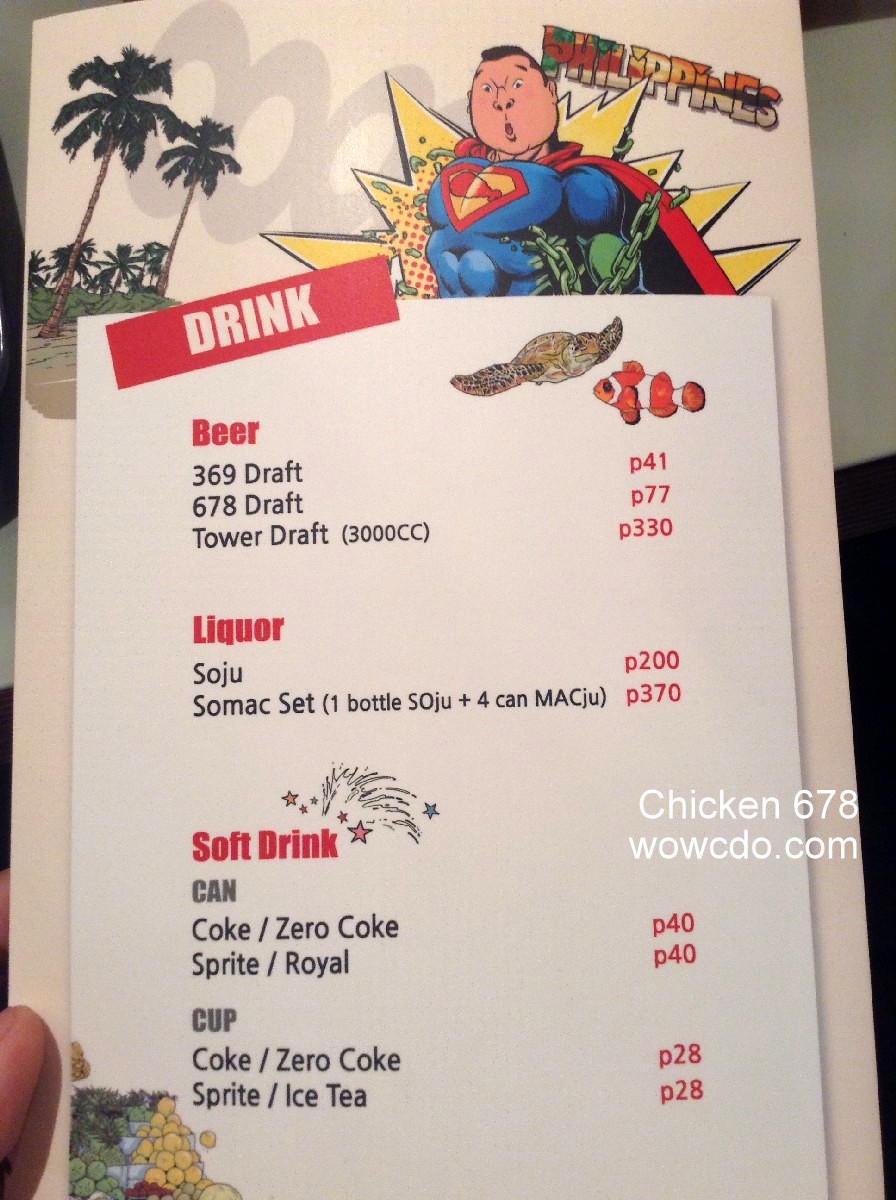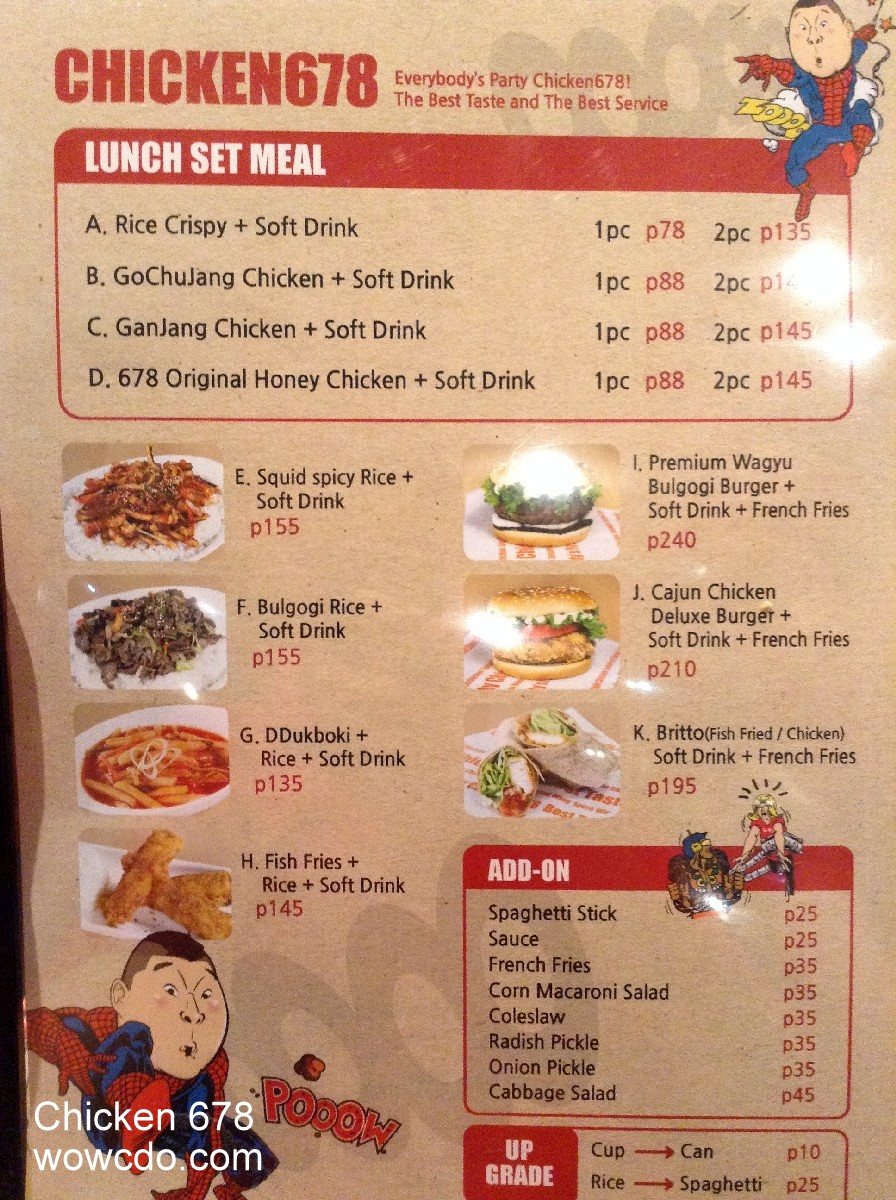 WOWCDO.com personally likes the Crispy 678 Original and GanJang Chicken (with the taste of garlic, onion and Korean soy sauce).
Tell us, what do you like at Chicken678's – Korean Fried Chicken? Do drop a comment of your favorite Korean dish. 🙂 We'll be waiting.