I was curious. I have been hearing a lot of things about Ale. Just a few days ago, I was able to uncover a lot of things about the said restaurant. Let me share to you my Ale Experience!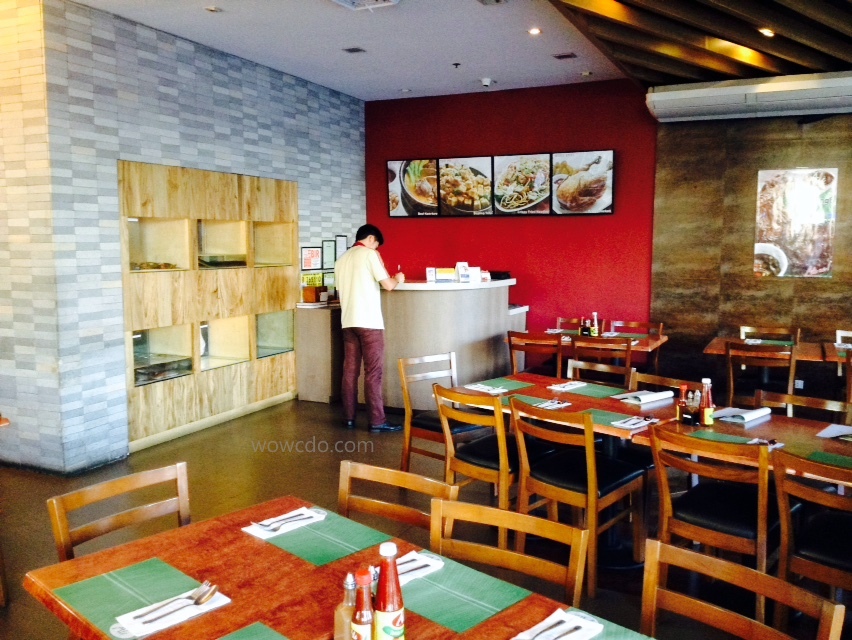 Ale Restaurant, a Filipino-cuisine-themed food haven, lies along the Florentino St. on the first Level of Robinson's Cagayan de Oro. The restaurant may look fancy but this food spot offers one of the most affordable and tasty Filipino food within the city. As they say, don't judge the cover by the looks; judge it by its content. I thought that Ale Restaurant was a fine dining resto, but it's not. Trust me.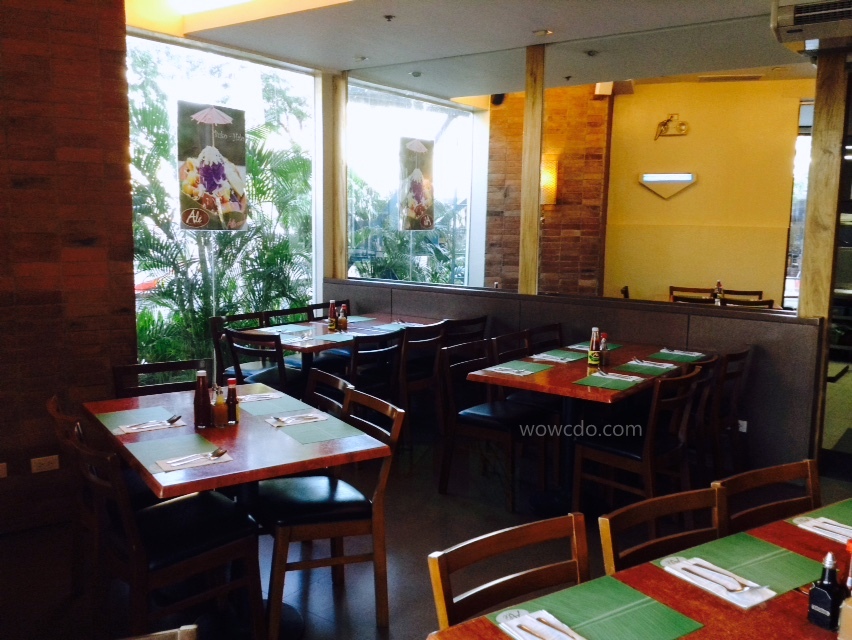 Fried Chicken: Ale Restaurant's Best Seller
Love fried chicken? This is Ale Restaurant's specialty. (Wait. I'm reminiscing the gastronomic moment.) No other words to describe it – Lami! (Tasty) and not oily! Of course, if you can't consume the whole chicken, get half of it! I did get one but have asked a good friend to join me. (wink) By the way, their whole chicken is prized at P350. I took the half and spent Php 175.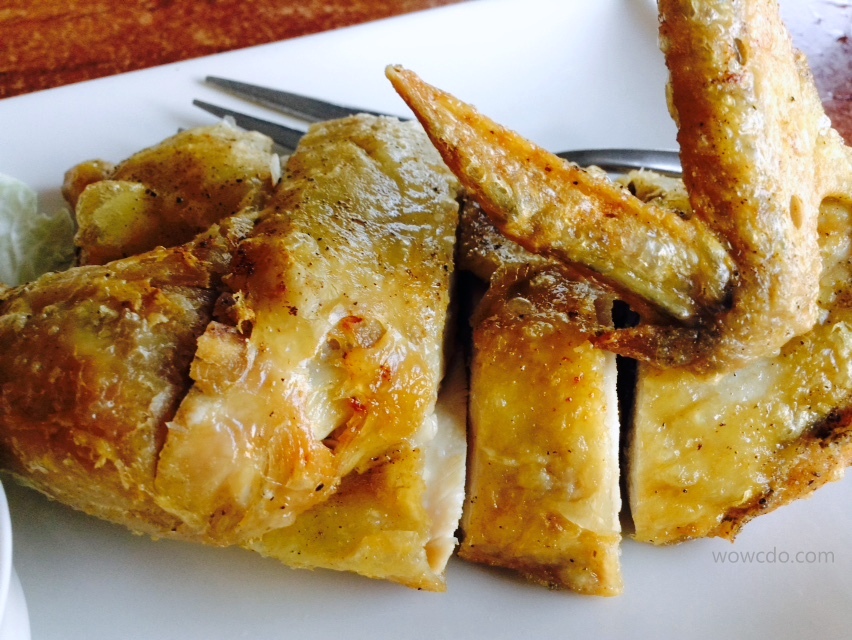 To add, the POTATO side dish was FOR THE WIN! I know this could weird, but I surely enjoyed every piece of it. I cross my fingers and toes that they will have a separate potato dish. It was heavenly.
Never forget the rice!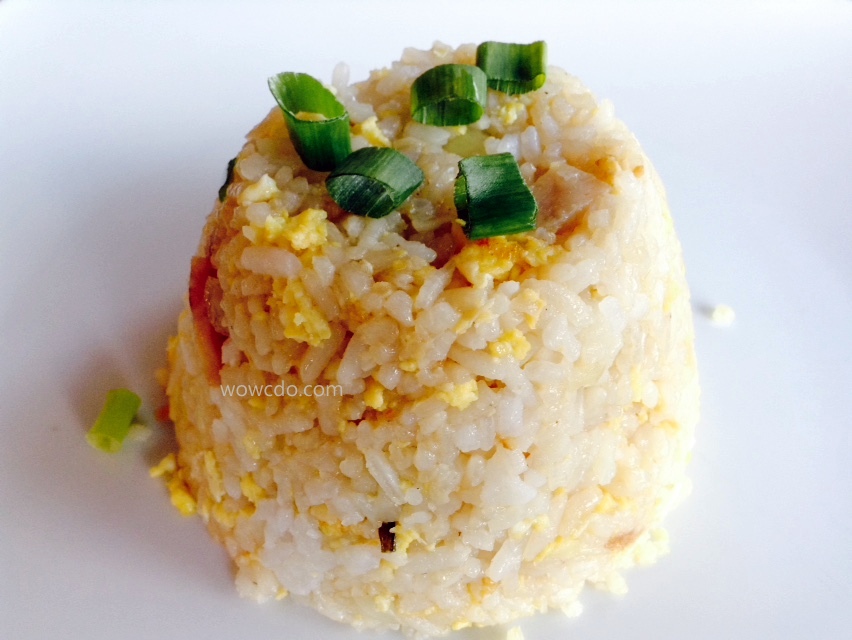 Pair your friend checking with a cup of java or garlic rice! It may not be enough, if you're not on a strict diet, add another cup! (Yes, I'm serious.)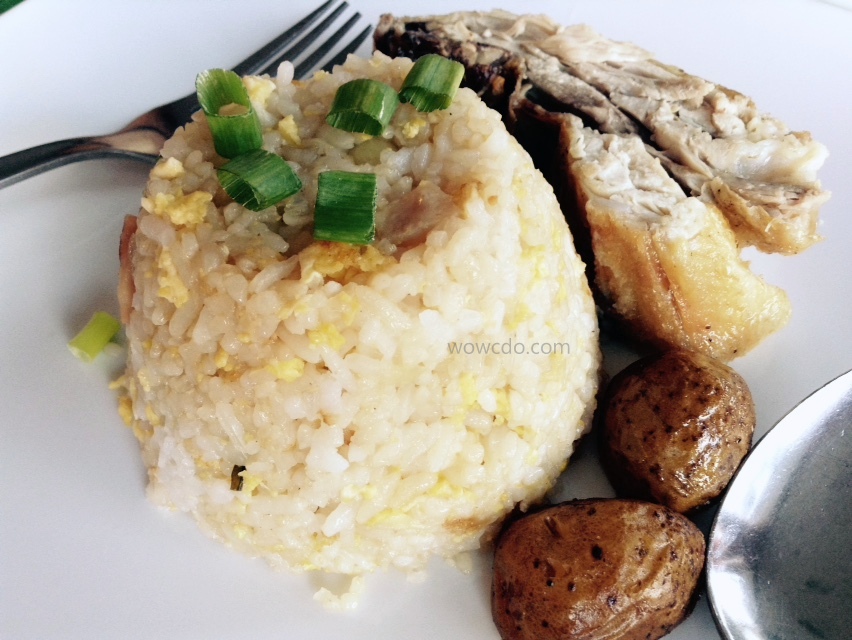 To complete your meal, get their Four Seasons or the Fruit Slush! Just so refreshing!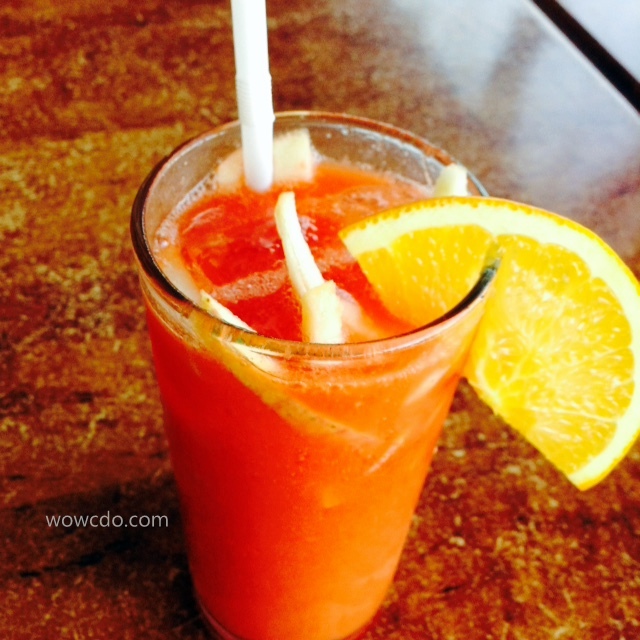 Ale Restaurant is perfect for family gathering, barkada food trip, a date with your love one, or for any occasions. If you're travelling to Bukidnon or CARAGA Area, why not drop by at Ale's.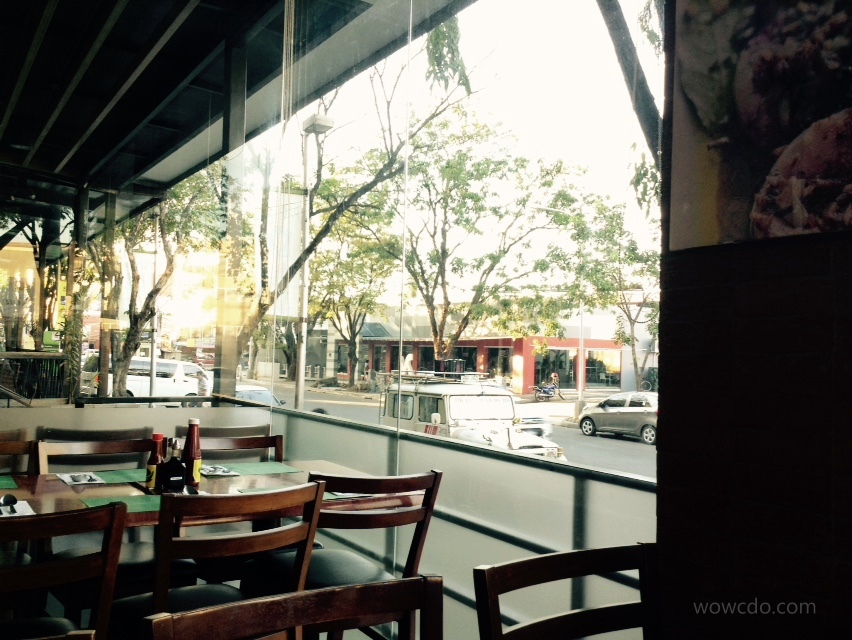 Other than their friend chicken, here are some of Ale's recommended that can be found on their menu.
Breakfast (all served with egg, garlic rice, and brewed coffee/tea)
Adobo Flakes – Php 145
Homemade Corned Beef – Php 155
Appetizers
Kinilaw -Php 165
Stuffed Crabs – Php 180
Soup
Tinolang Native Chicken – Php 250
Sinigang na Salmon – Php 330
Pork
Grilled Liempo – Php 195
Crispy Pata – Php 420
Patatim – Php 420
Beef
Kare-kare in Cashew Nut Sauce – Php 295
Noodles
Crispy Fried Noodles – Php 295
Misua Guisado – Php 220
Seafoods
Live Crabs (Male – Php 110 per 100 grams, Female – Php 135 per 100 grams)
Baby Squid in Olive Oil – Php 420
Grilled Panga – Php 350
Tuna Belly (grilled/sizzling) – Php 190
Prawn Tempura – Php 285
King Prawns (grilled/steamed) – Php 250
Other delicacies
Kalderetang Kambing – Php 280
Vegetables
Pinakbet – Php 160
Sizzling Spicy Tofu – Php 160
Bicol Express – Php 150
Snacks
Seafood Lomi – Php 110
Club House Sandwich – 130
Desserts
Buko Halo – Php 120
Buko Pandan – Php 55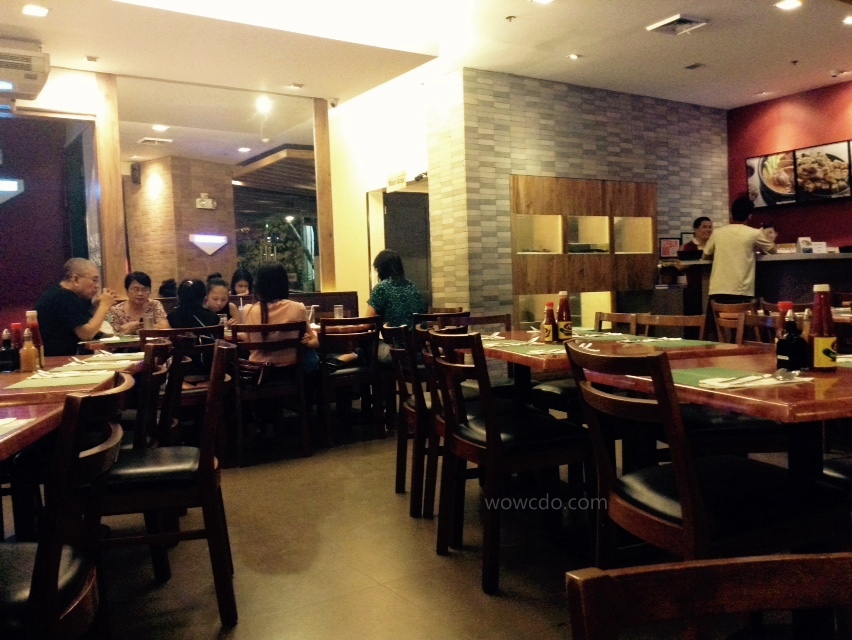 Ale Restaurant CDO
Level 1, Robinsons CDO
Florentino St., Cagayan de Oro
Open from 7AM-10PM
Telephone Number: (088) 880-5180
**GIVEAWAY ALERT – 1 GC from ALE RESTAURANT **
We'd like to share the love. Thank you for your undying support to WOWCDO.com. I invite you to join our little humble giveaway and win a GC from Ale Restaurant. You have 3 ways of joining, you can comment on the blog by answering the question, tweet or share this post on Facebook. Don't worry if comments won't appear real time, they're moderated to avoid spam. Before joining, please make sure to read the terms:
Promotions are in no way sponsored, endorsed or administered by, or associated with, Facebook or Twitter.
Giveaway open to CDO, Philippines Only. Must be 18 years old or older.
One winner will be selected in a random drawing from among all eligible entries. Winner will be notified by email, Twitter or Facebook. The winner will then have 48 hours to respond or another winner will be selected.
Odds of winning will depend upon the number of eligible entries received. The use of multiple email addresses, Twitter handles, or Facebook Profiles is not permitted and will result in disqualification.
GENERAL RULES:
The GC will be personally be handed by the WOWCDO.com admin within Cagayan de Oro City.
By participating in this promotion, entrants agree to be bound by the Official Rules and the decisions of WOWCDO.com.
By accepting prize, winner agrees to hold WOWCDO.com harmless against any and all claims and liability arising out of use of prize. Winner assumes all liability for any injury or damage caused, or claimed to be caused by participation in this promotion or use or redemption of any prize.
WOWCDO.com and sponsor reserves the right to obtain FB name and email addresses from the entry form, as well as the right to publicize the winner's names and likenesses harvested.
You understand your email may be used to send you promotional emails.