Located at Uptown Cagayan de Oro are the Smart Condominiums, a 6-storey state of the art building designed by Koreans and developed by YEGA Development Corporation. This CDO condominium hold 78 state of the art units using the latest technology advancements such as home automation designed for you to experience the SMART Living.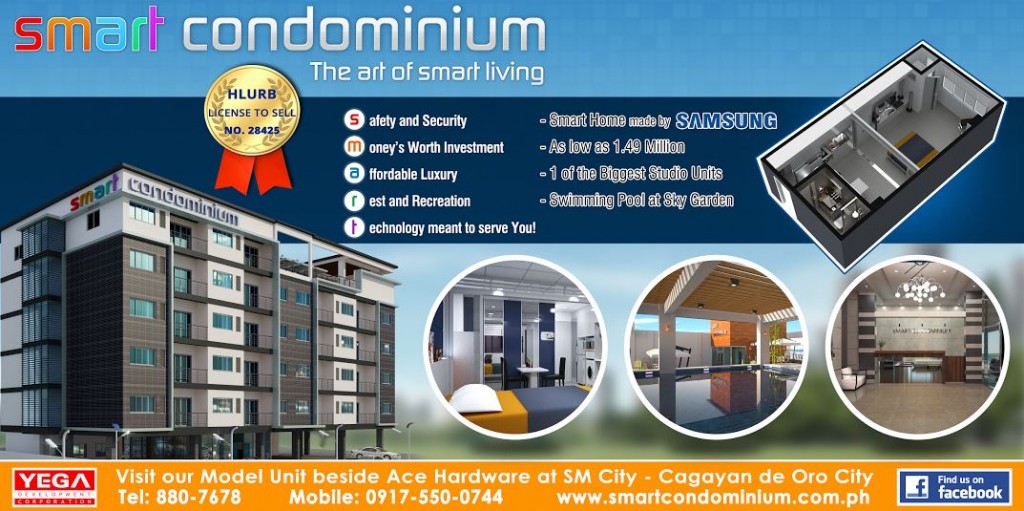 SMART Condominium revealed the true meaning of S.M.A.R.T. So what exactly is the SMART Living? The 5 letters of the word SMART has its corresponding meaning and features. Let's start with S.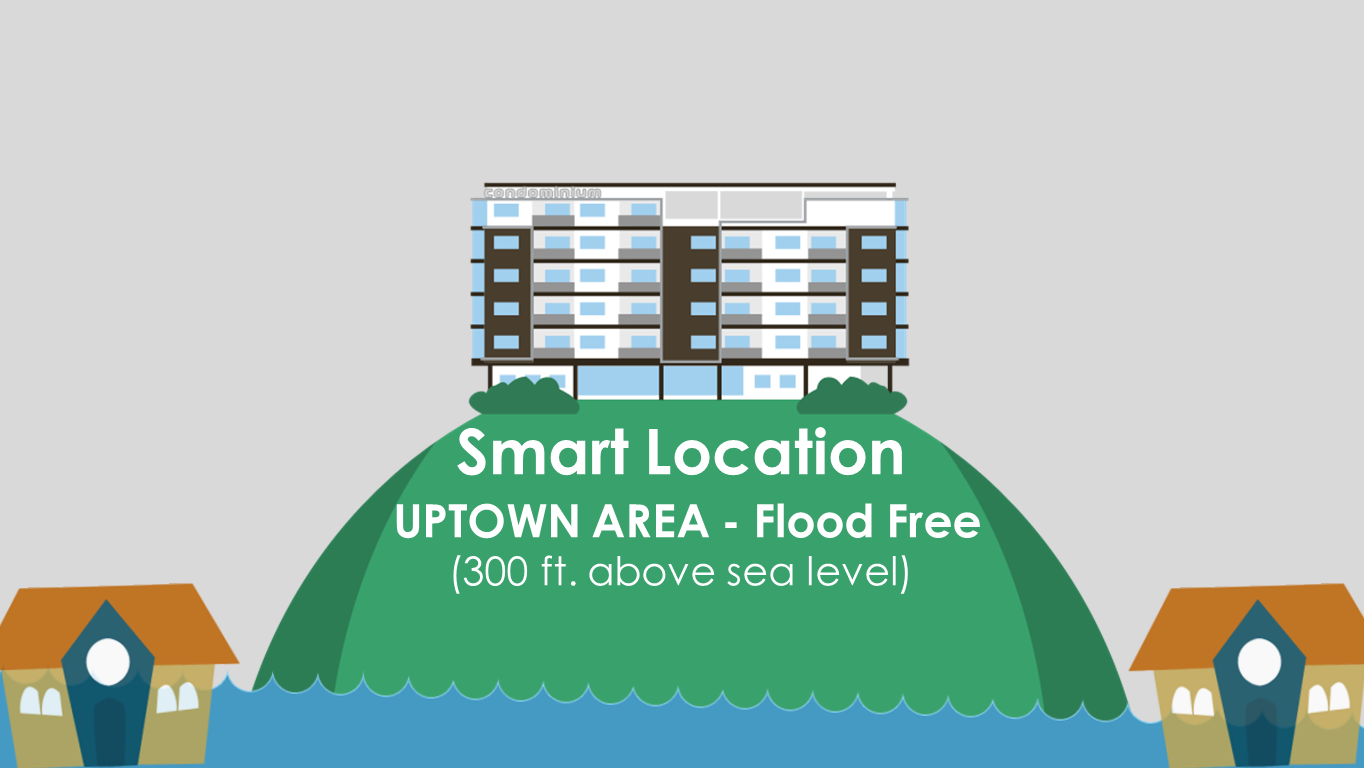 S stands for Safety and Security. Its main feature revolves around safety and security as it is the #1 priority we look in home searching. The SMART Condo units are equipped with SMART security key-card access and biometrics/RF IDs; and to add – a fully automated fire alarms, 24/7 security and control systems, ensuring your safety while relaxing in your abode.
M is for Money's worth investment. Our money shouldn't sleep says YEGA Development Corporation. You are assured that the area is flood free making sure you get a worthy investment aside from the expected price appreciation. Do note that SMART Condominium project will be completed on December 2015 and turnover will be early 2016.
A for an Affordable Luxury. The residence will have a hotel look and is equipped with pin smart door locks, fixtures in Korea, range hood, sensors, and smart moving wall. Smart Condominium also possesses a Sky Garden and a swimming pool at the roof deck.
R is for Rest and Recreation. A relaxing lifestyle awaits you as it is just a kilometer away from the Pueblo Gulf Course, SM City Cagayan de Oro, and schools surrounding the neighborhood.
Lastly, to complete, T for Technology meant to serve you. This state of the art building is equipped of LED lights, Home Automation system, solar generators and ultra-high speed internet ready.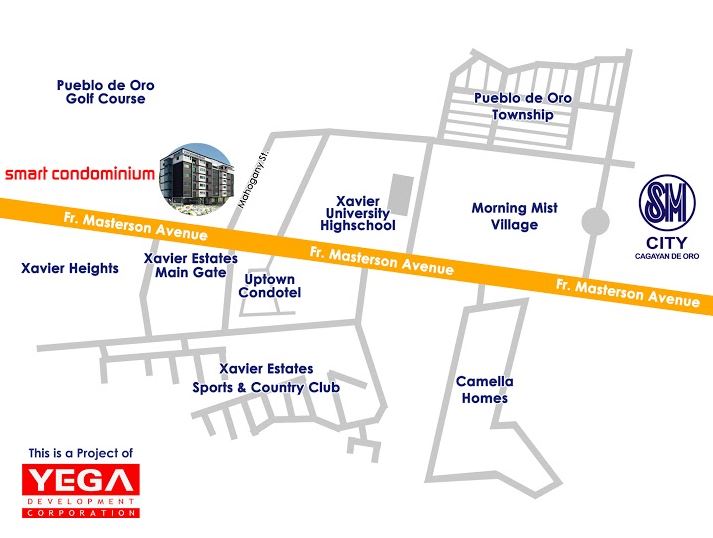 A unit in SMART Condominium CDO starts at around Php 1.49 M. For updates and inquiries, you may like their FB Page here, check the SMART Condominium unit model at the Ground Floor of SM City CDO fronting National Book Store. You may also inquire via phone: 880-7678 / 0917-319-7678, or visit their website: http://smartcondominium.com.ph.