S&R, a popular warehouse membership shopping chain in the Philippines, is set to have their much anticipated members' treat happening this March 29 to April 2, 2017. This includes the S&R Cagayan de Oro branch which is about to turn 1 this July 2017. Card holders are to expect big discounts up to 50% and Buy 1, Take 1 offers.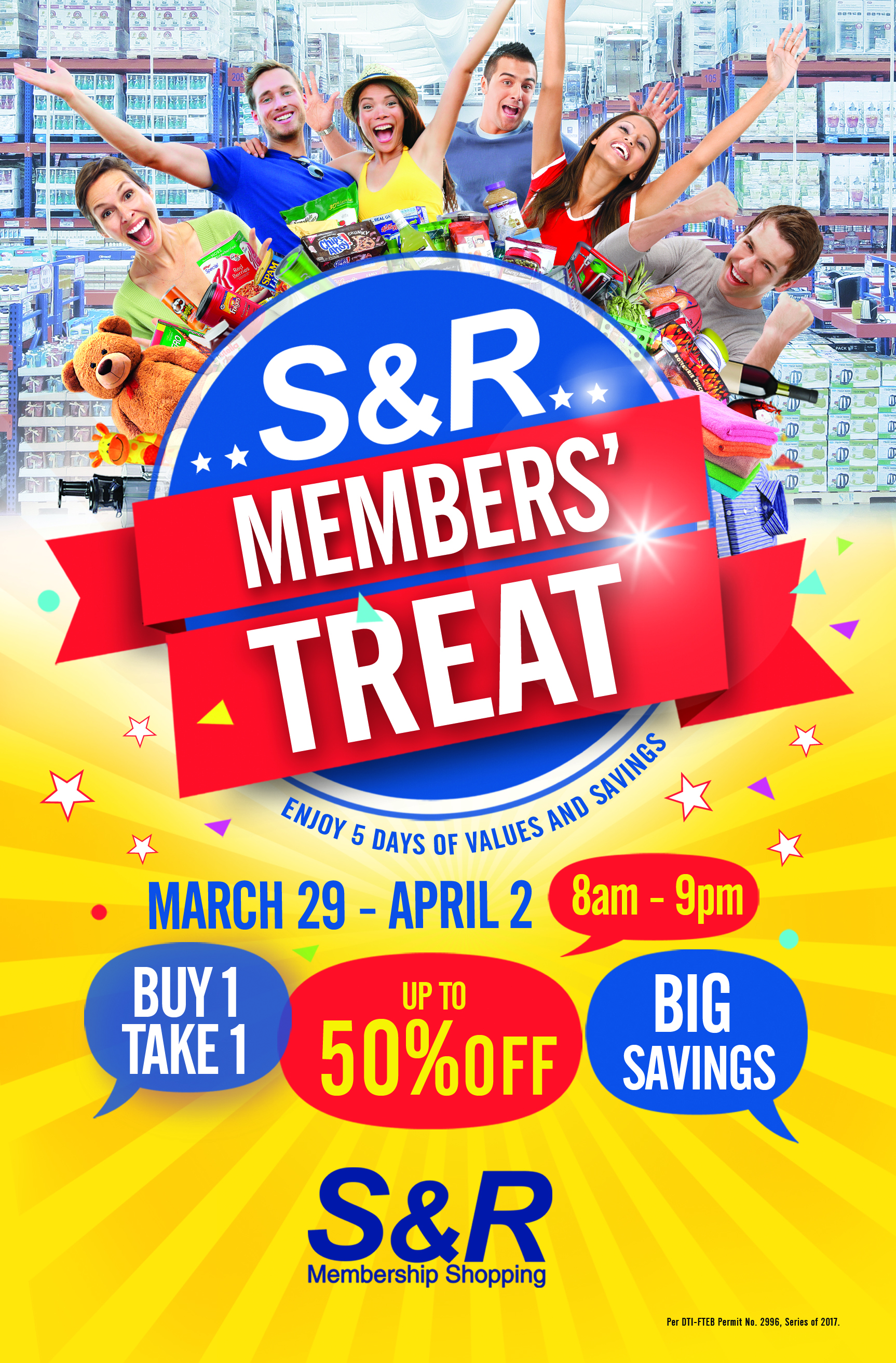 ​WOWCDO.com learned the products that will be on sale for the 5-day members' treat. This includes the Tough Mama Electric Kettle, Delichef Personal Coffee Maker, Hamilton Beach Personal Blender, Crane Humidifier, Tylr Digital Eco Smart Carousel Fan, Black & Decker Iron, and JBL Speaker Xtreme​.​
To add, S&R frozen section goodies like Nancy's Quiche Cheese Trio, Eggo Buttermilk Pancakes, Hot Pockets Meatballs & Mozzarella, The Cheesecake Factory Grand Selection, TGI Friday's Mozzarella Sticks, Blue Bunny Chocolate Vanilla Swirl, and Emborg Cream Cheese Classic will also be on sale.
​Laundry staples such as the Arm & Hammer Oxi Clean Liquid Detergent, Febreze Fabric Refresher Hawaiian Aloha, Ariel Powder Complete Bucket, Oxiclean Stain Remover, Tide Pods Spring Meadow, Bio Zip Powder Detergent Color, Downy Odor Prevention, and Woolite Detergent Extra Dark are also part of the S&R members' treat sale items.
It's not only limited to those items as the sale also includes all big-sized personal care favorites like shampoos and conditioners, soaps, lotions, and even mouthwash at reduced prices or Buy 1 Take 1 deals​.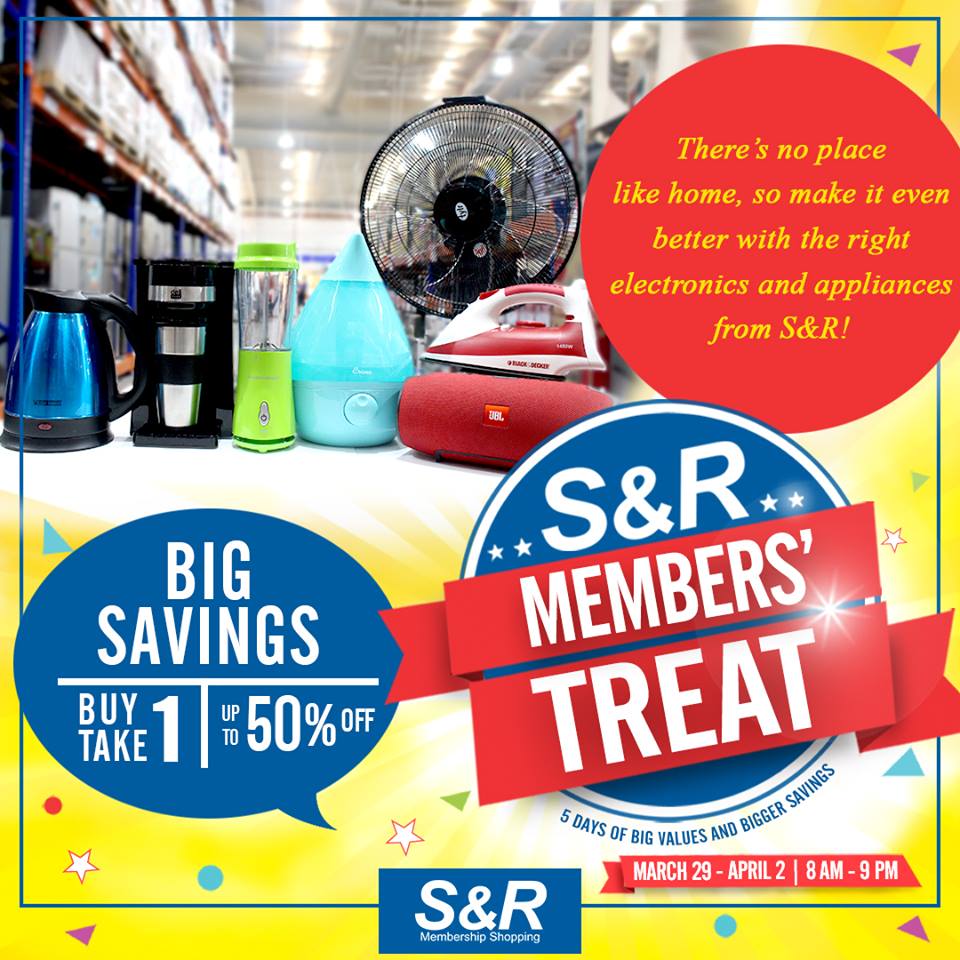 S & R Membership shopping club is located along CDO-Iligan Road, Kauswagan, Cagayan de Oro showcases a treasure of world-class shopping values for its S&R CDO members. They're open daily from 8AM-9PM. S&R offers high quality products on local and international brand names that guarantee satisfaction, savings and value for membership daily.
For non-members, membership starts at Php 700 which is good for a year with around Php 65,000 worth of coupons.
Higala, see you at the S&R Members Treat!
Did you find this post helpful? Feel free to share it. You may also subscribe to our newsletter to be updated with the latest in Cagayan de Oro.
WOWCDO.com is an award-winning Top CDO blog site that aims share the good stories, worth attending events, appetizing food options, must-go places and local personalities from the City of Golden Friendship. Remember, we share ONLY the WOW part of CDO!
Let's talk, contact us here or email wowcdoblog@gmail.com.