With the goal to expand and to cater to the increasing demand of English services in Japan, Envizion Philippines opens in CDO and is targeting to generate 250 jobs in Northern Mindanao.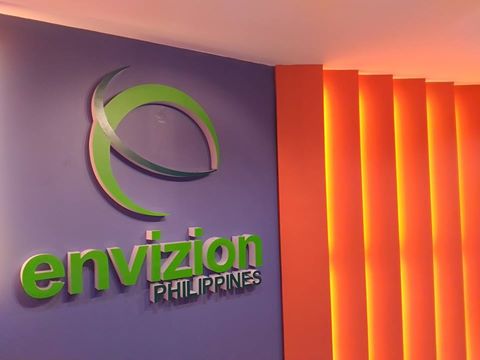 Present in the grand opening were founders of RareJob Japan and CEO of Envizion, Yasushi Nishijo. The opening was also attended by Gian Christiane Nava of the Corporate Planning Office of RareJob Philippines, President of the ICT Council, Stephanie Caragos; Jonathan Adolfo, Executive Director of CDO ICT Business Council, Timothy Andrew Salera and Eileen San Juan of the Investment and Promotions Center together with Maricel Casino-Rivera of the City Information Office.
Being the "Gateway to Northern Mindanao", Envizion Philippines saw a promising pool of skilled individuals and developing reliable infrastructure for online transactions in Cagayan de Oro as a deciding factor in choosing the city as the next base for its operations.
To date, Envizion Philippines has employed over 60 Center-Based Tutors and is aiming to fill in the 250-seater CDO site within the year located at the 8th Floor of the One Providence Building in Lifestyle District.
Here are more of the job opportunities at Envizion Philippines:
Administrative Staff
Receptionist
Finance Staff
250 Office-based tutors
Qualifications for the Office-based tutors:
Graduate of any 4-year course/ vocational course or has at least 2 years worth of college units.
Has good communication skills
Willing to work on day shift, mid-shift or night shift (may have possible shifts on weekends and holidays).
Highly trainable
Teaching experience is a plus
Fresh graduates are welcome to apply
Applicants can send in their resume to recruitment@envizion.ph or call 0917 628 9717.
Envizion is a subsidiary of RareJob Inc. and shares the same vision of "Chances for everyone, everywhere".