Two of the biggest race organizers in the Philippines, RUNRIO & CIRCLE Productions, combine to bring Runrio Freedom Run 2017 in Cagayan de Oro.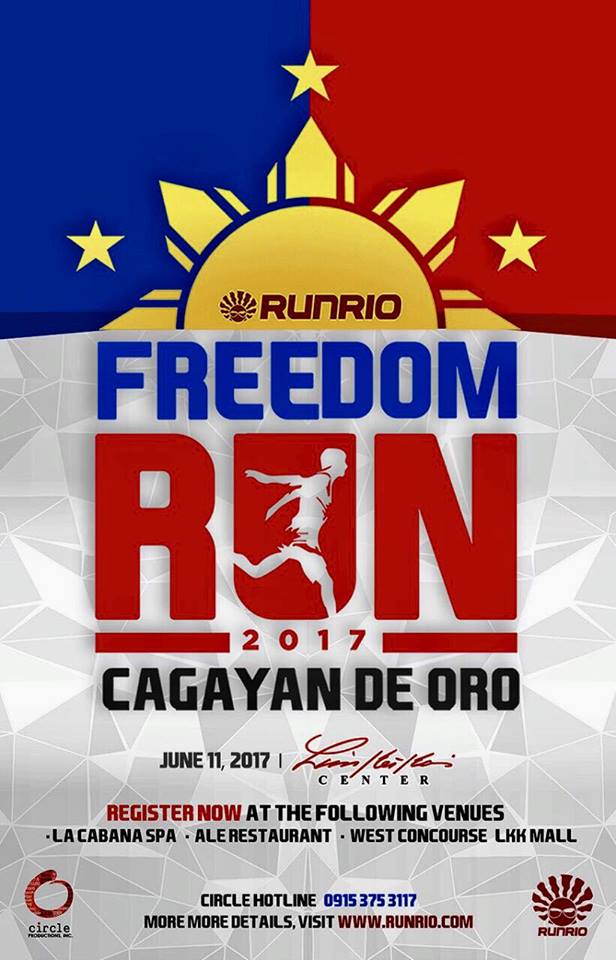 It will be on June 11, 2017 at Limketkai Center. Registration is done at La Cabana Spa, Ale Restaurant and at the West Concourse of Limketkai Center.
Below are the race details:
ENTRY FEES:
Categories – Reg Fee – Start Time
21K – P 1,250.00 – 4:30 AM
10K – P 850.00 – 5:00 AM
5K – P 450.00 – 5:20 AM
3K – P 350.00 – 5:30 AM
AGE LIMIT
For 21K, participants must be 18 years and above
For 10K, participants must be 14 years and above
3K & 5K, participants must be 5 years and above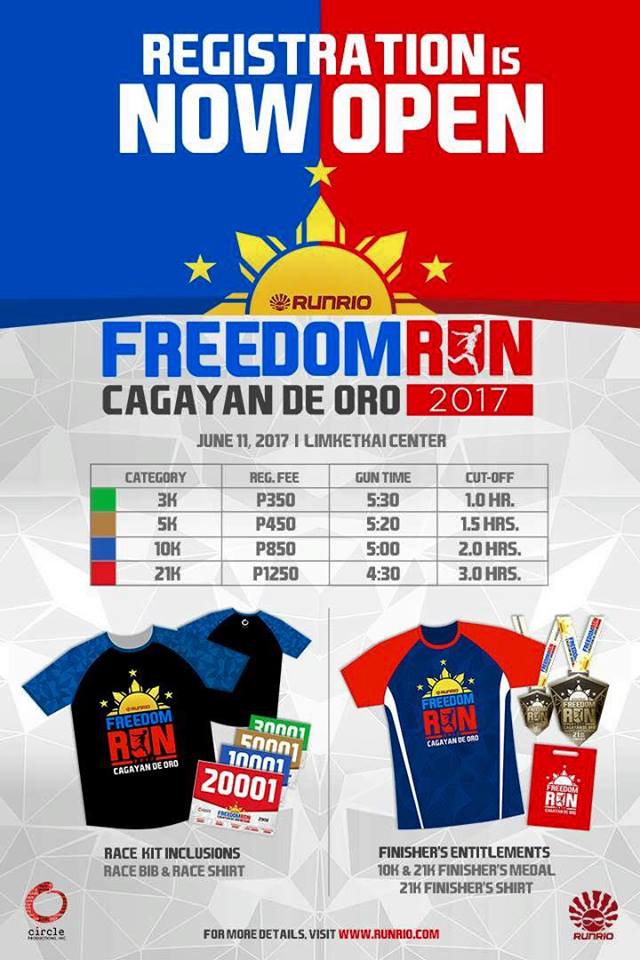 Participants below the age of 18 must seek their parental/guardian consent and fill up the entry form where the parent/guardian is required to sign. 21K, and10K finishers within the cut-off time will receive a finisher's medal. Trophies will be given to the top 3 finishers only. Race routes can be found on the Circle Productions Facebook Page.