[Updated] Two of the biggest racing providers in the Philippines merge together to bring Run United Freedom Run in CDO this June 12, 2016 – Independence Day July 10, 2016 at Limketkai Center in Cagayan de Oro. Circle Productions and Unilab's ActiveHealth join forces to give runners a race to remember this year.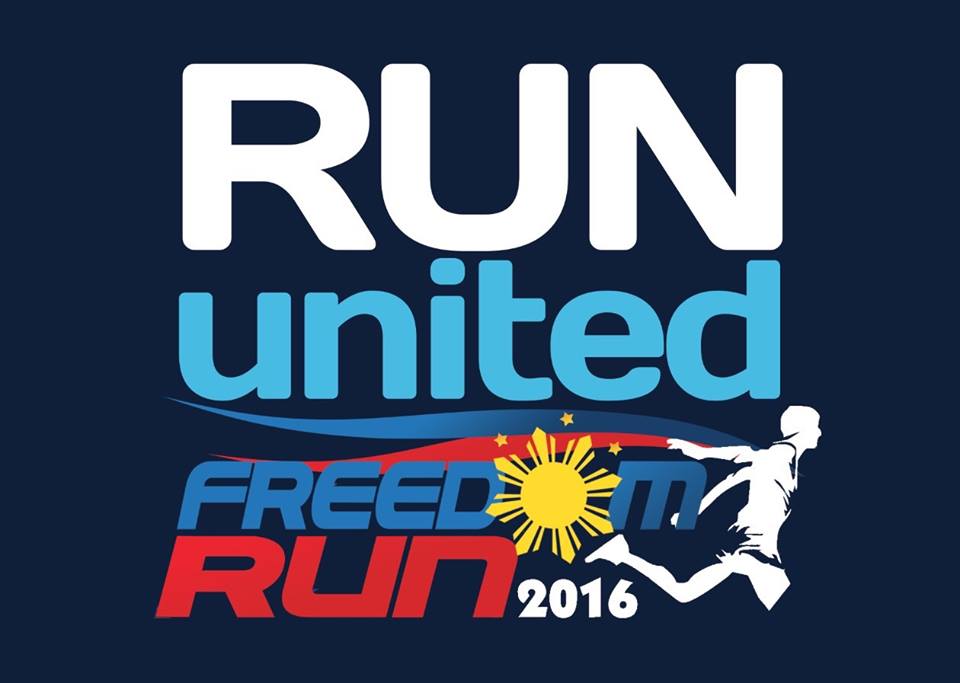 Circle Productions and ActiveHealth promises a new level of race experience in Northern Mindanao backed with their experience in race organizing. ActiveHealth is the wellness platform and advocacy of United Laboratories Inc. or Unilab. It has been providing a comprehensive offering to their active community in Metro Manila namely sports nutrition, training gears, programs and events. ActiveHealth empowers an individual to become better versions of themselves, through its mantra "exceed yourself".
On the other hand, Circle Productions, led by its President Jeffrey Ang and Francis Velasquez as its race organizer has been behind the biggest races held in Cagayan de Oro including the Cagayan De Oro Freedom Run, which they started in June 2010.
Why is Run United Freedom Run in CDO a race to remember?
Run United Freedom Run in CDO unique features is introducing the pacers to the running community in Cagayan de Oro. Pacers or leaders are volunteer individuals participants could run with during a race in order to reach a target time and distance. ActiveHealth may bring volunteer pacers which consists of Unilab's celebrity athletes or prominent fitness bloggers. Participants can join the pacers at the gun start and will be identified with the colorful balloons they carry as markers and bibs on their back that indicate their name, distance, and target time.
ActiveHealth also offers a complete lineup of sports nutrition products to take care of the needs of the athletes before, during and after their races such as multivitamins for stamina and immunity; carbgel for fast burning and long lasting energy during race and training; and Enervon HP drink for optimal muscle recovery.
During the media launch, the organizers have urge interested participants in Run United Freedom Run to register early as their will only be 3,500 slots to be filled in.
La Cabana Spa, Ale Restaurant, and Limketkai Mall will be the registration hub as the organizers open the registration on March 27 (Easter Sunday). For groups registering with a minimum of three persons, discounts will be given.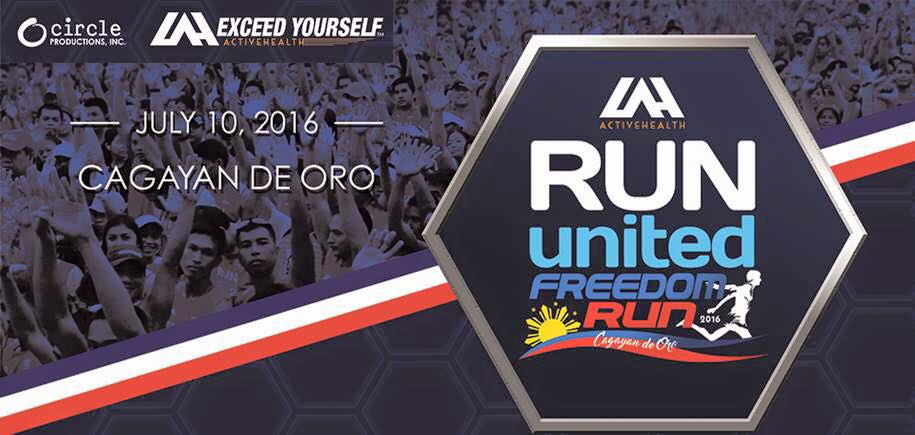 The run will have four distance categories set to challenge CDO's running community. These are the 3km, 5km, 10km, and 21km half marathon. Below are the registration fees and what to expect from it:
3K – Php 350 – singlet, visor and a finisher's kit
5K – Php 450 – singlet, visor and a finisher's kit
10K – Php 650 – singlet, visor and a finisher's kit
21K – Php 1,100 – singlet, visor, a finisher's kit, finishers shirt, medal, belt and a timing device
For updates, you may visit www.activehealth.ph or Circle Productions Facebook Page.