A successful ELECTRO Night Run 2015 was held at SM City Cagayan de Oro last September gathering hundreds of runners and runners to be uptown CDO.
This non-competitive night run has been filled with joy and excitement offering a night full of Zumba sessions, EDM (Electro Disco Music), and runners with led accessories lighting up the streets of Pueblo de Oro.
Here are a couple of personal videos uploaded on Youtube.
The ELECTRO Night Run 2015 in Cagayan de Oro was organized by the Circle Productions, Inc. , Livehouse Productions and Hashtag Productions.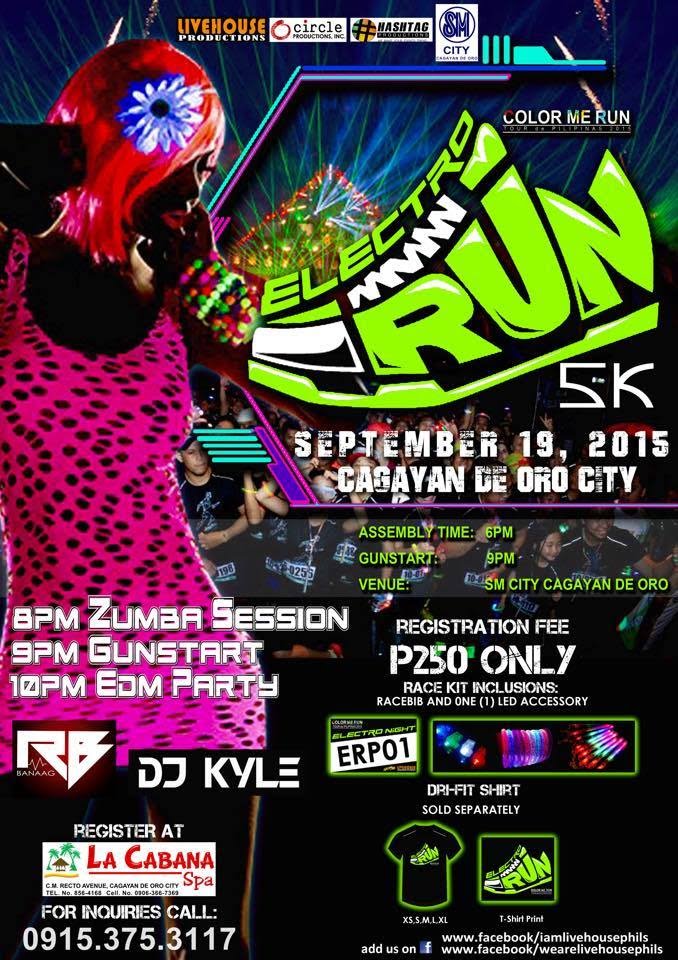 Based on our research, running at night has a lot of benefits such as:
Distress – a night run is good way to distress after a long day at work.
Good sound sleep and rise the next day with more energy and a positive mood.
Decrease appetite.
It reduces stress.
Cooler temperature when running.
Away from the sun and others concern about the after effects of the sunlight to their skin.
Of course, it is better to be with your friends and loved ones when running at night.
Special shout out to Mag TV na, Asenso Ta host, Mommy Margie for inviting us to run last September.