October is Breast Cancer Awareness Month.
Every year, more than 200,000 women are diagnosed with breast cancer or about 1 out of 8 women. You can change the statistics by having your breast checked. Remember, early detection saves lives.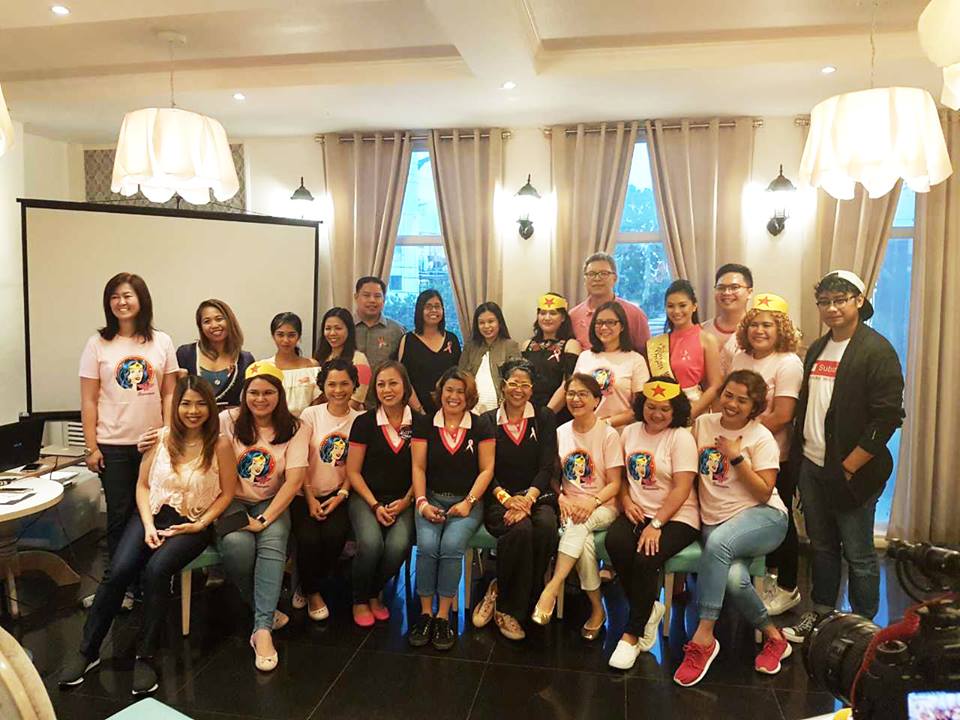 In CDO, THRIVE CDO Breast Cancer Awareness Advocacy Group together with Bigby's Quality Food Corporation, Spruce, and other key stakeholders dedicated the whole month of October in helping spread the awareness of the disease in educating the people about the cause, prevention, diagnosis, treatment, and cure.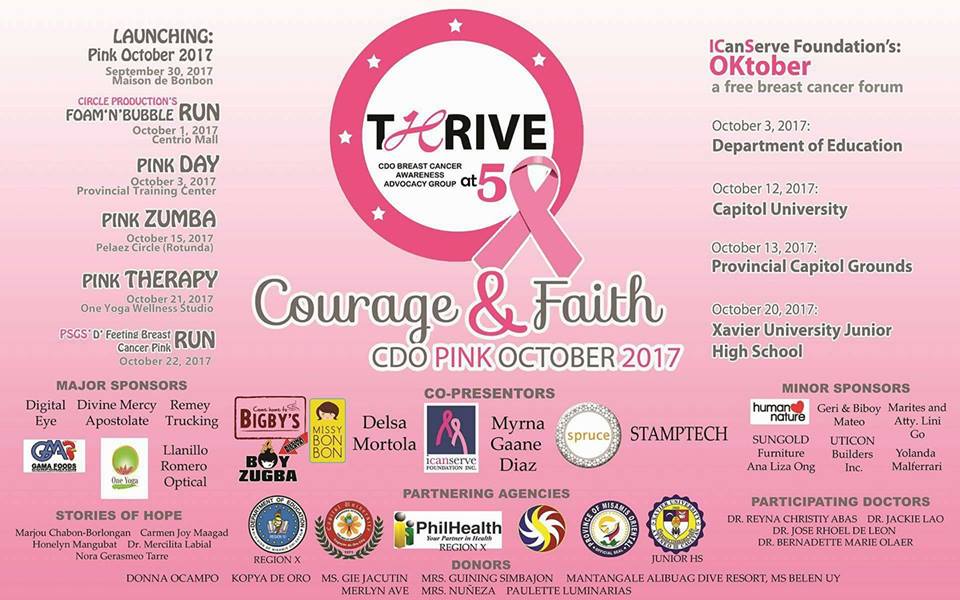 THRIVE CDO Breast Cancer Awareness Advocacy Group has set it's Pink October 2017 activities in Cagayan de Oro.
October 1 – Centrio Mall, Foam and Color Run (produced and organized by Circle Production & Centrio Mall)
October 3 – Pink Day and OKtober at DepEd – X
October 12 – OKtober at Capitol University
October 13 – OKtober at the Provincial Capitol
October 15 – Rodelsa Circle (Rotunda) – Pink Zumba
October 20 – OKtober at Xavier University Junior High Faculty
October 21 – Pink Therapy at One Yoga Wellness Center
October 22 – D'Feeting Breast Cancer Pink Run (produced and organized by PSGS)
The Pink Ribbon which is the international symbol for breast cancer awareness and the expression of moral support for women with breast cancer.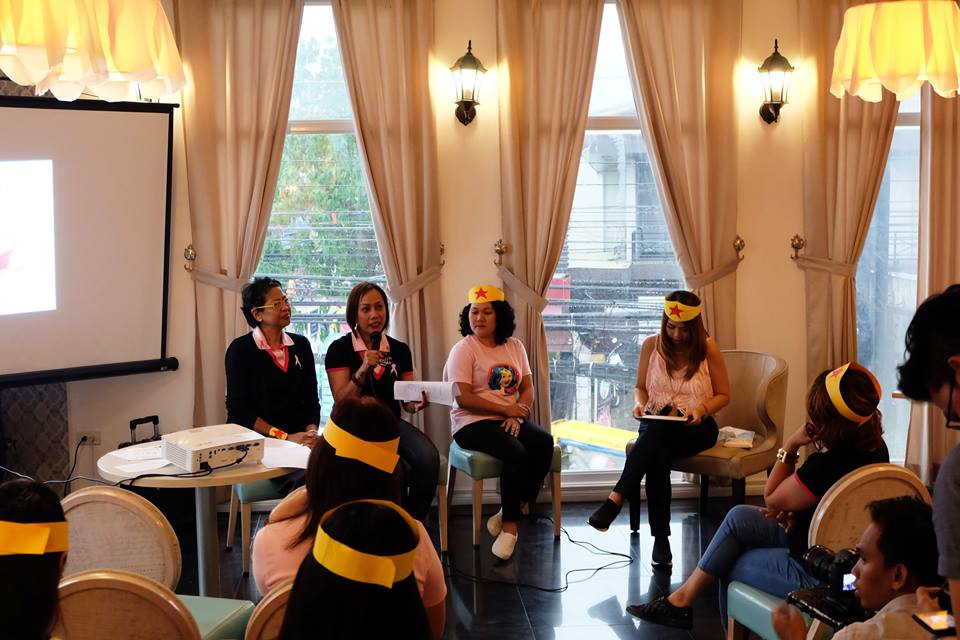 You can show your support for all the strong people who suffer from breast cancer by contributing to good causes and sharing the pink ribbon hope with a friend.
https://www.youtube.com/watch?v=P6d6m0mCCzA
Images credit: Maison de Bonbon and Thrive CDO
Did you find this post helpful? Feel free to share it.
WOWCDO.com is an award-winning Top CDO blog site that aims share the good stories, worth attending events, appetizing food options, must-go places and local personalities from the City of Golden Friendship. Remember, we share ONLY the WOW part of CDO!
Let's talk, contact us here or email wowcdoblog@gmail.com.