After the successful MayMan ka Dhai and Jomie Hospital shows in Boy Zugba Corrales, Boy Zugba is set to bring two more Bisaya online sensations in Cagayan de Oro. This is after the opening of their second branch in Centrio Mall.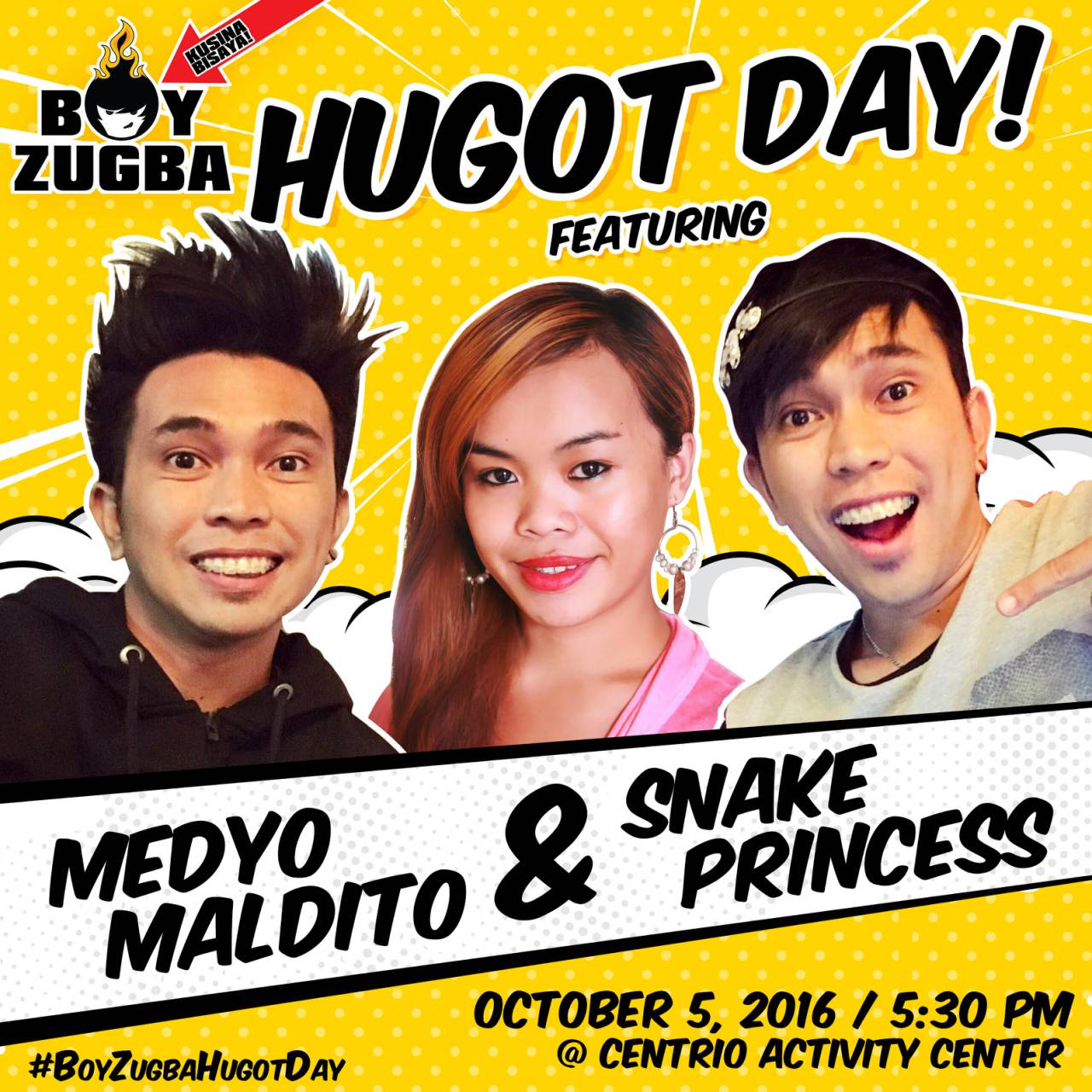 The two online bisdak sensations are no other than Medyo Maldito and Snake Princess. The team up of the two was first seen early this year in a video published by Medyo Maldito on Facebook and YouTube.
https://www.youtube.com/watch?v=hxnrm0GGCXM
Medyo Maldito with the real name Rowell Ucat is also known for his alter egos – Inday Hugot and Boy Banat, who delivers punchlines which can be related by the netizens. To date, Medyo Maldito has over 800,000 Facebook fans and counting. He is also known for creating high engaging memes.
https://www.youtube.com/watch?v=YmZJOn7IRB8
https://www.youtube.com/watch?v=z8OudgYyxq0
On the other hand Snake Princess emerged in the internet through the viral video last year. His first video series was dubbed as #MarkSerye, where he was recorded talking to "Mark", an alleged boy friend.
https://www.youtube.com/watch?v=lZU24dJ0hlc
Together, Medyo Maldito and Snake Princess topbill Boy Zugba's Hugot Day happening on October 5, Wednesday, 5:30PM at the Activity Center of Centrio Mall.
You may get a ticket from Boy Zugba for every minimum purchase of Php 500 at Boy Zugba Corrales and Centrio Mall.