Sylvannas. Cakes. Coffee.
These are the specialties Pane e Dolci has been known for ever since they opened their dessert shop in 2011. The brand has been synonymous to the words "CDO's Sylvanna Authority". Pane e Dolci is also one of the few home grown CDO brands who have tapped the social media, used the medium, successfully. From an online-based pastry shop, to welcoming their patrons to their old apartments, they have really come a long way to having their own shop at Nazareth in October 2013, a kiosk at a well-known CDO Mall, and a new shop at Lantaw Cagayan.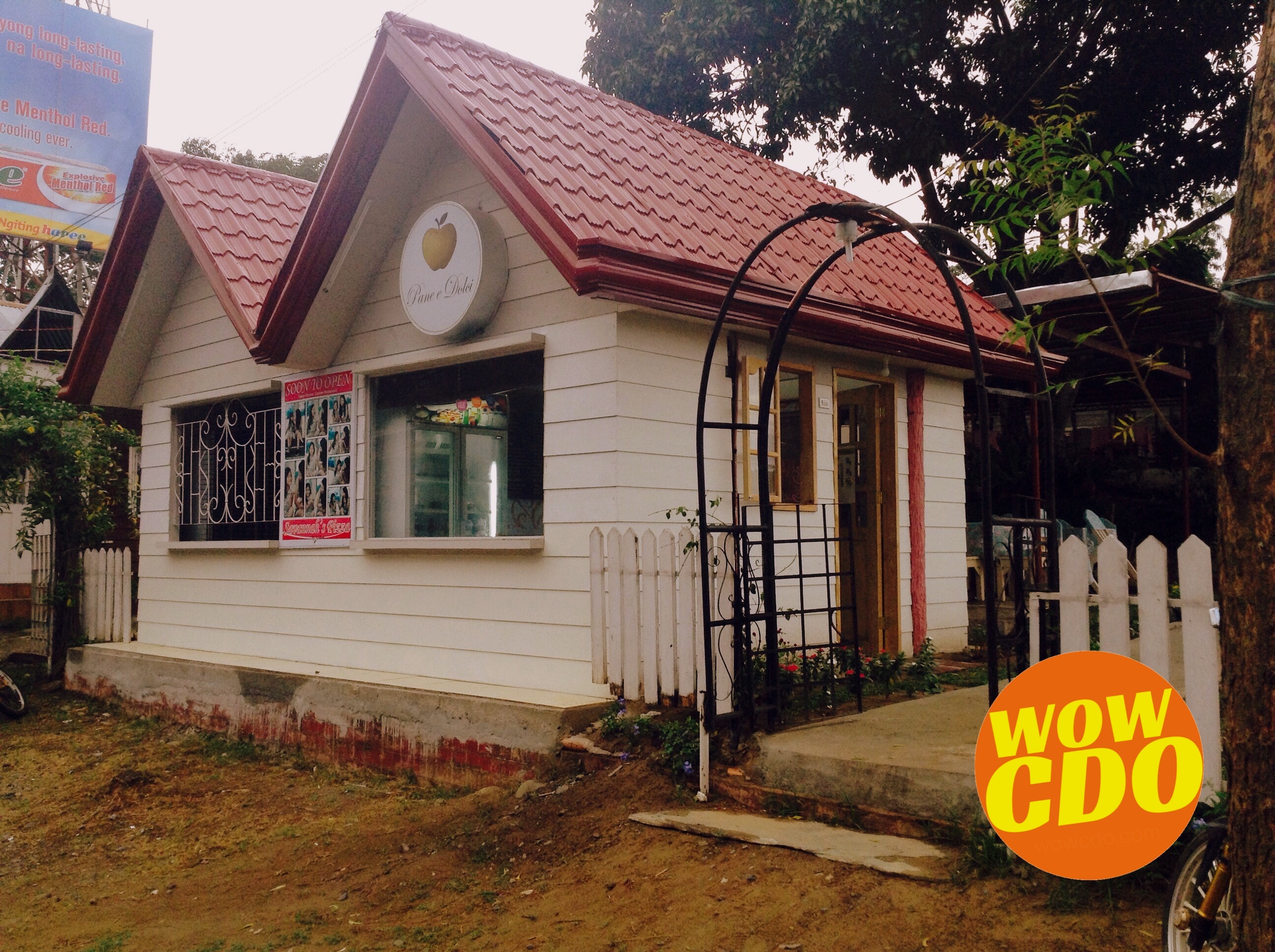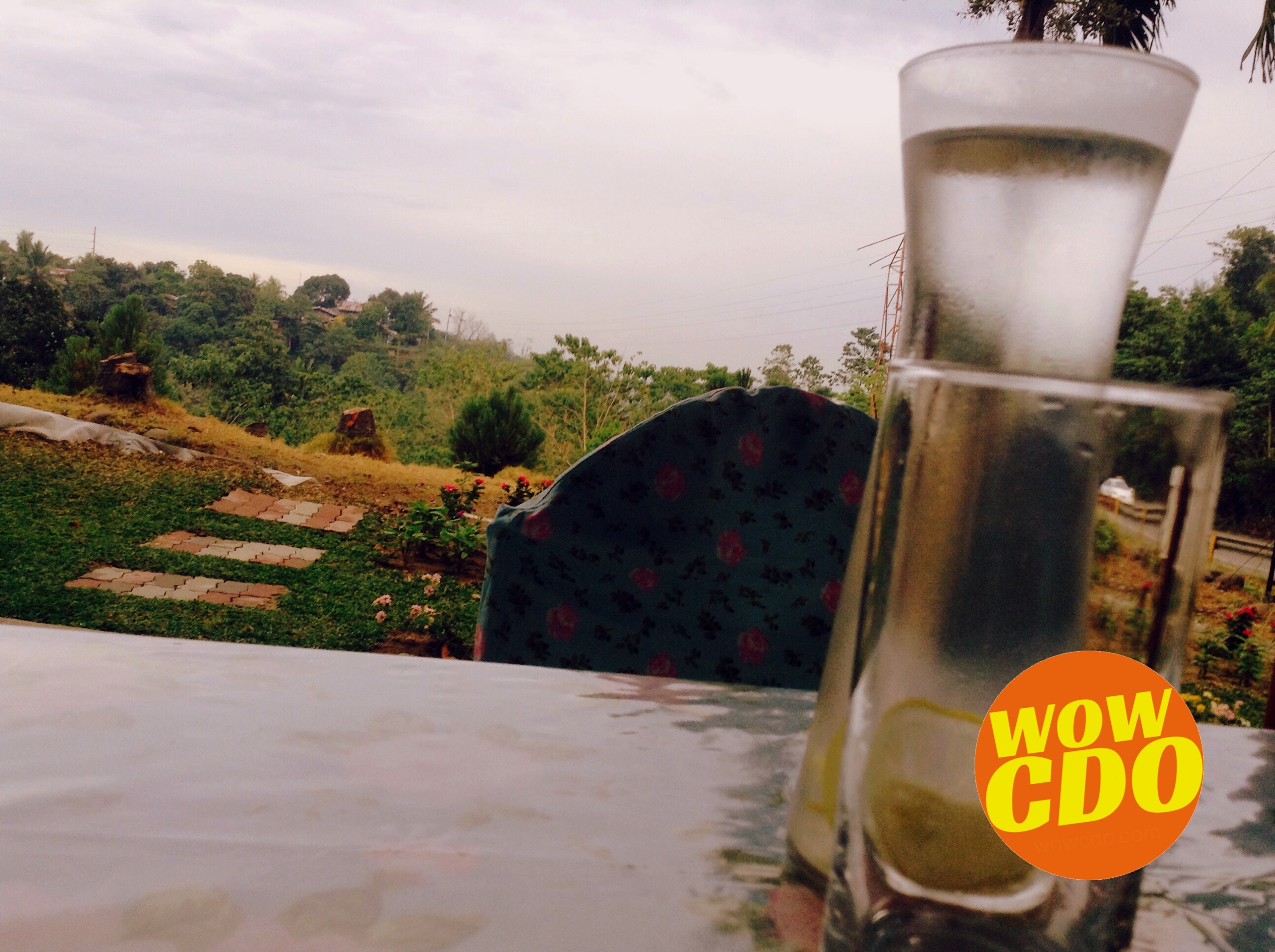 Upon arriving at the peaceful yet scenic view of Lantaw Cagayan, their barista flashed a good smile and a warm greeting. He immediately gave the menu and I ordered a piece of Ube-flavored sylvannas paired with a cup of Flat white. Compared to their other branches, Pane e Dolci Uptown will give you an option to enjoy a piece of your favorite sylvannas plus a coffee pair-up.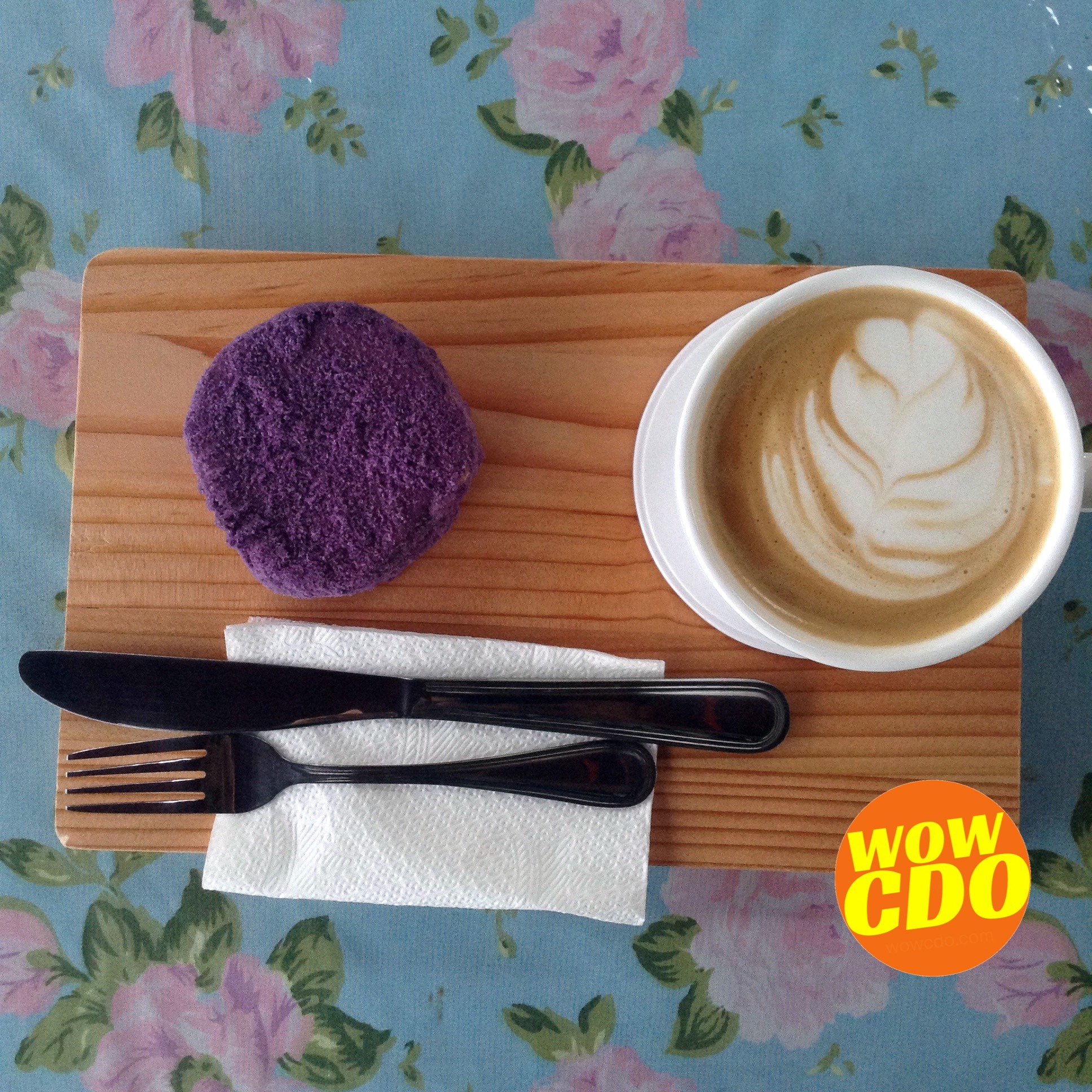 Here are the pair-up they'd love to recommend:
Classic – Drip Brew Coffee
Chocolate – Caffe Latte
Peanut Butter – Espresso
Red Velvet – Cappuccino
Nutella – Long Black
Ube – Flat White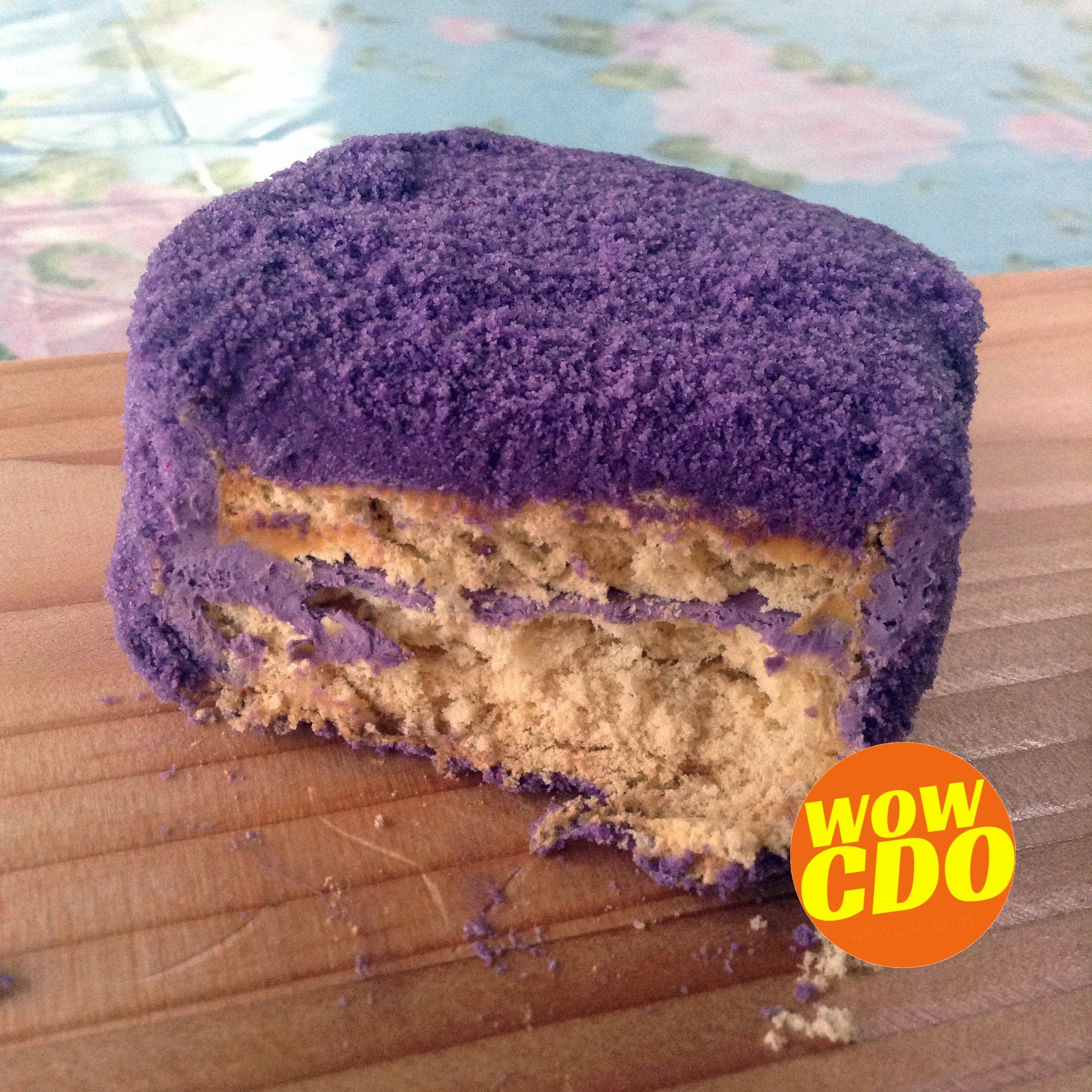 Sylvannas is a Filino dessert made of meringue shells, filled with salty buttercream and coated with cookie crumbs. Pane e Dolci uptown is selling it for pack of 5 or by piece at these prices.
Classic – 170.00 / 40.00
Chocolate – 180.00 / 45.00
Peanut Butter – 180.00 / 45.00
Red Velvet – 190.00 / 50.00
Nutella – 190.00 / 50.00
Ube – 190.00 /  50.00
Assorted – 205.00
No questions asked – they are surely CDO's Sylvannas Authority!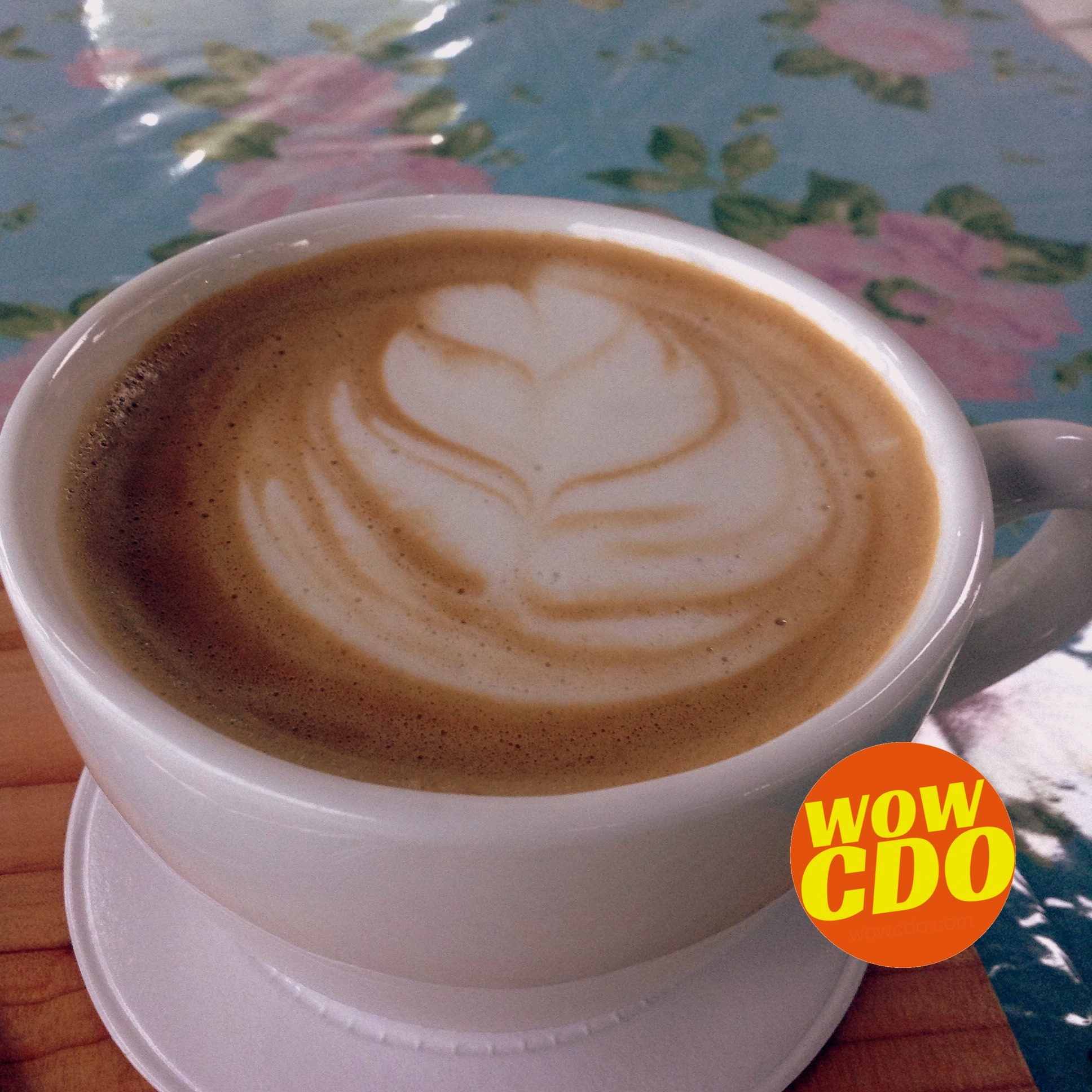 Aside from Sylvannas, Pane e Dolci Uptown at Lantaw will offer you more options to crave for. Let's start the gastronomic adventure now.
Affogato with a kick
After indulging the tasty Ube sylvanna and coffee, The "exotic" sounding Affogato drink was next, but wait till you taste it.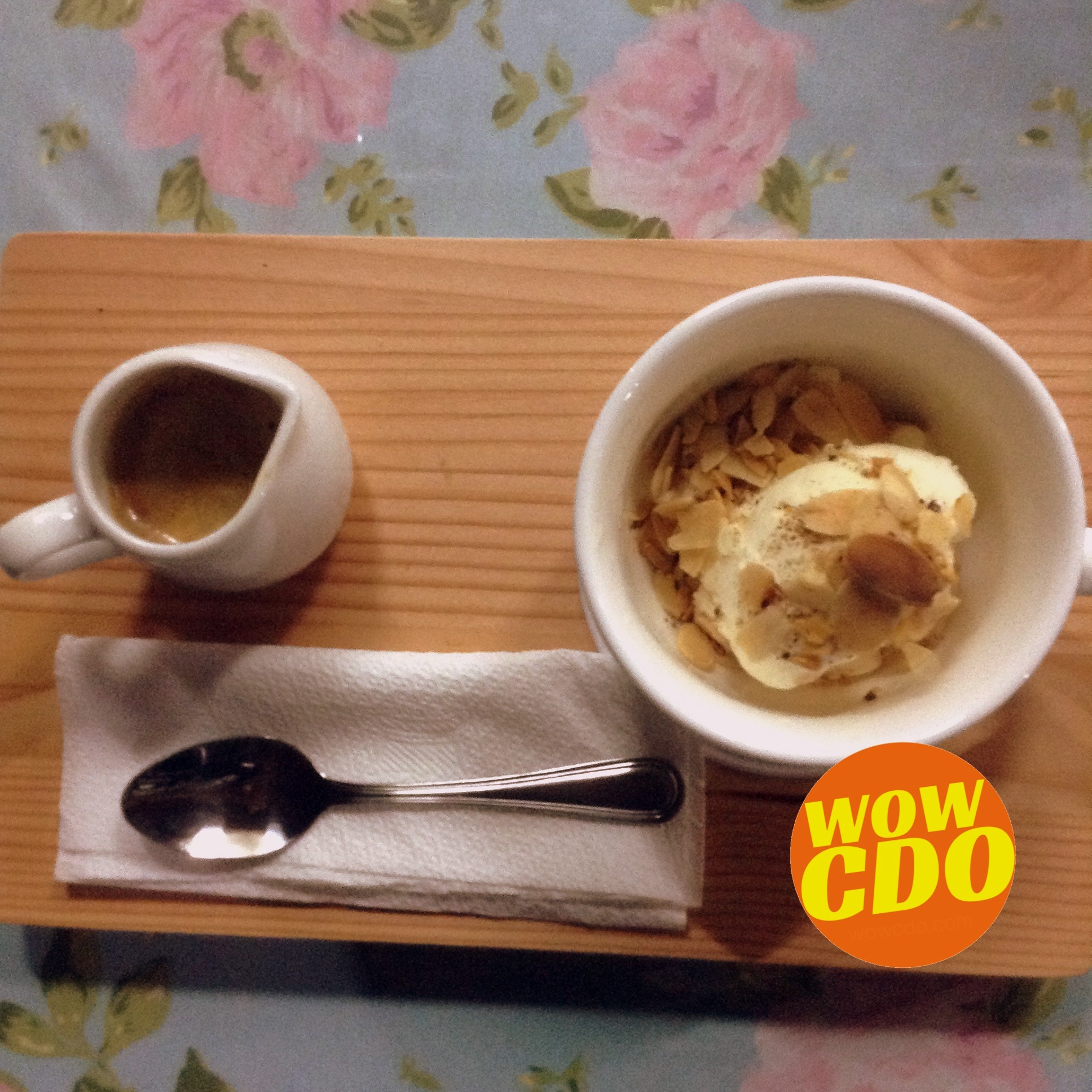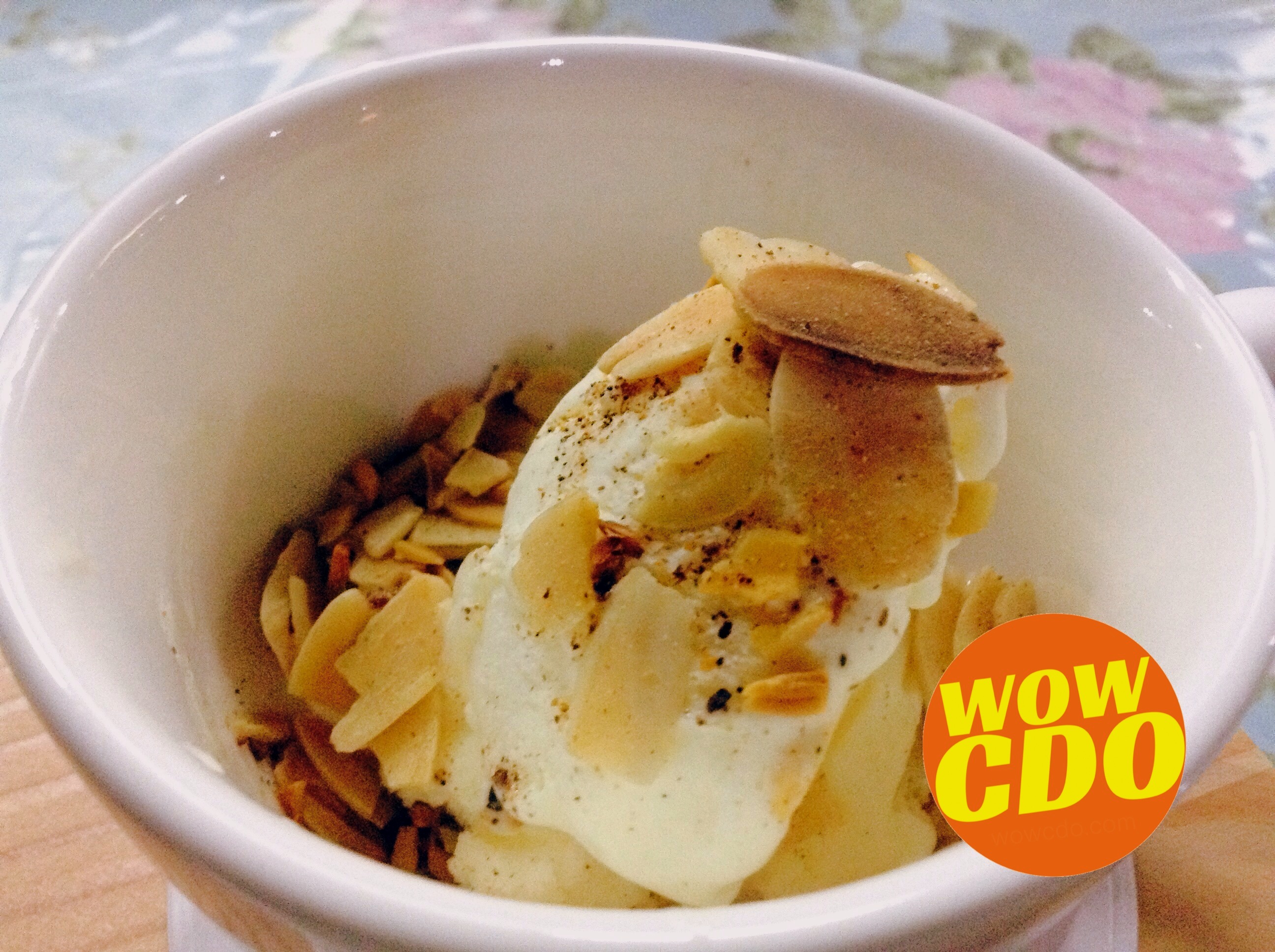 Affogato is an Italian term which means "drowned". It is a coffee-based beverage and usually takes the form of a scoop of ice cream and a shot of hot espresso. Pane e Dolci Uptown also topped it with toasted spiced almonds to give it a unique kick. A cup will only cost you Php 105.
Best Shared with a Partner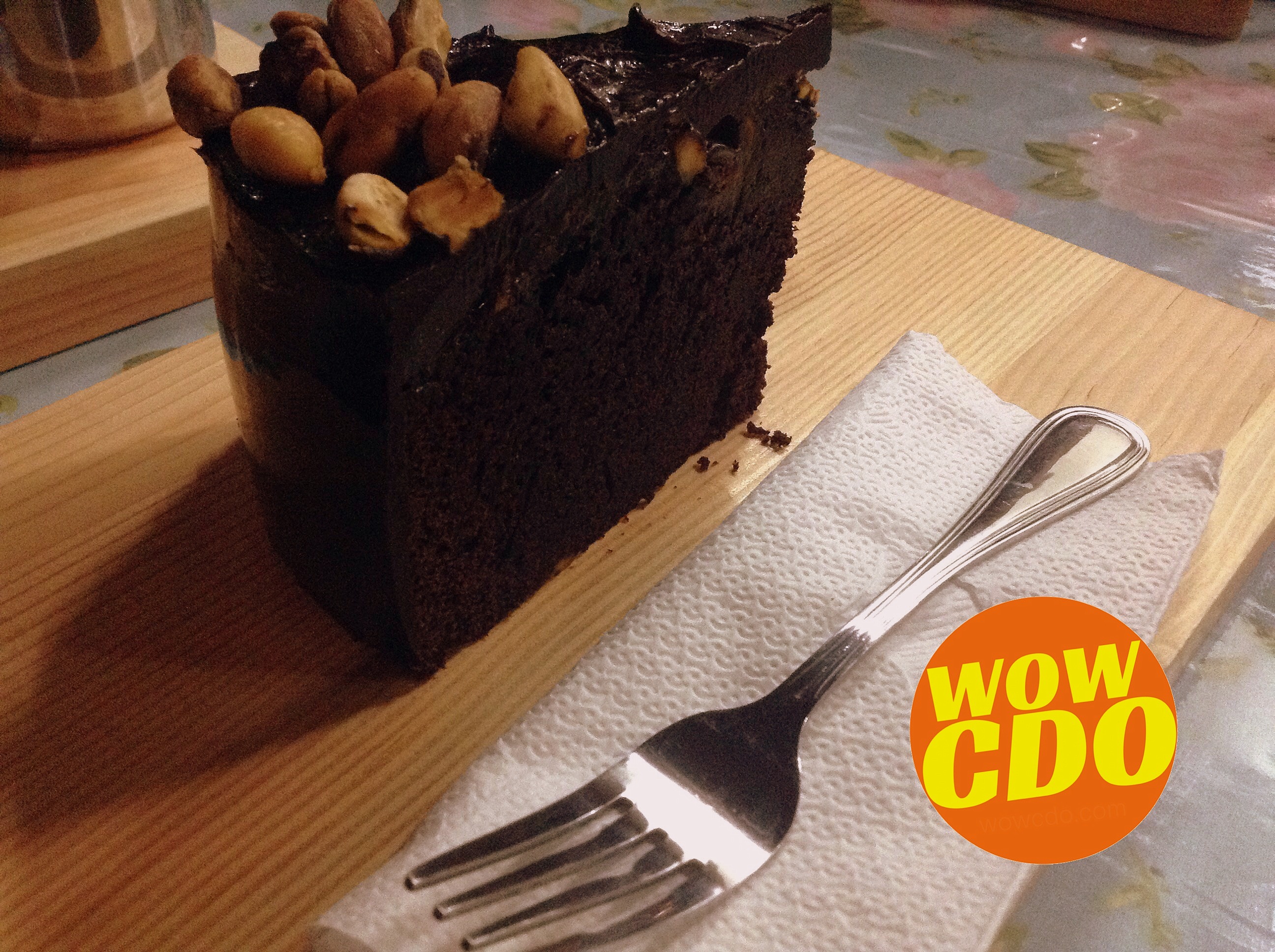 As the sun sets, next on my list is the Pistachio Chocolate Cake. If you like a moist and crunchy slice of a Chocolate Cake, the "Plus Pistachio" variation will surely interest your appetite. Priced at Php 105.00 per big slice, this cake will make your money worth per bite.
Chai Latte is Love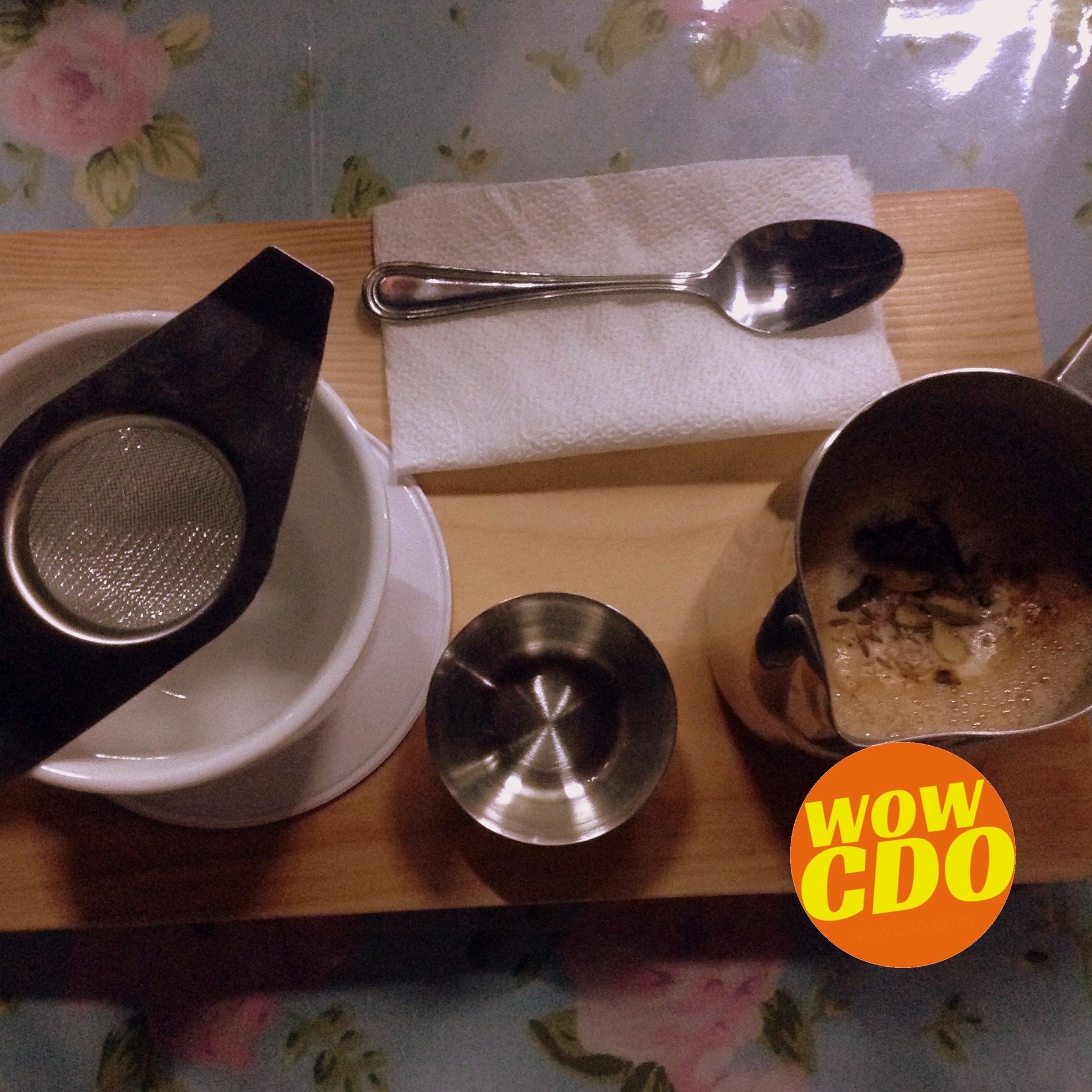 Finally, I had the Chai Latte, a uniquely flavored tea made from brewed dried Earl Grey tea leaves. To add, the steamed milk infused with seven kinds of aromatic Indian spices and herbs making it a flavorful drink after a busy day. Chai Latte is priced at Php 115.00.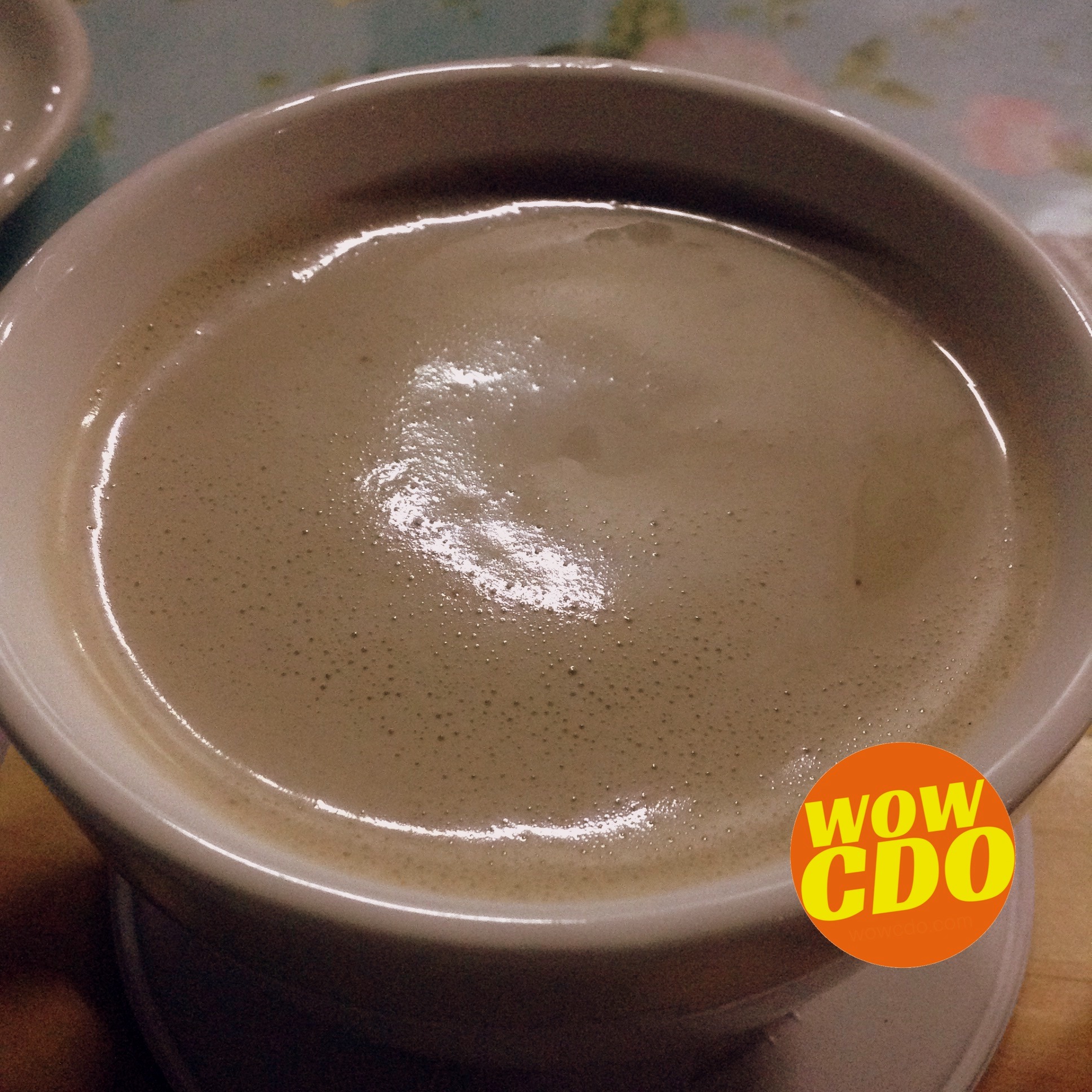 #Sylvie
Sharing Sylvannas to the world by has been easy peasy for its patrons with social media. Just snap a #SYLVFIE, the Selfie with a Sylvanna.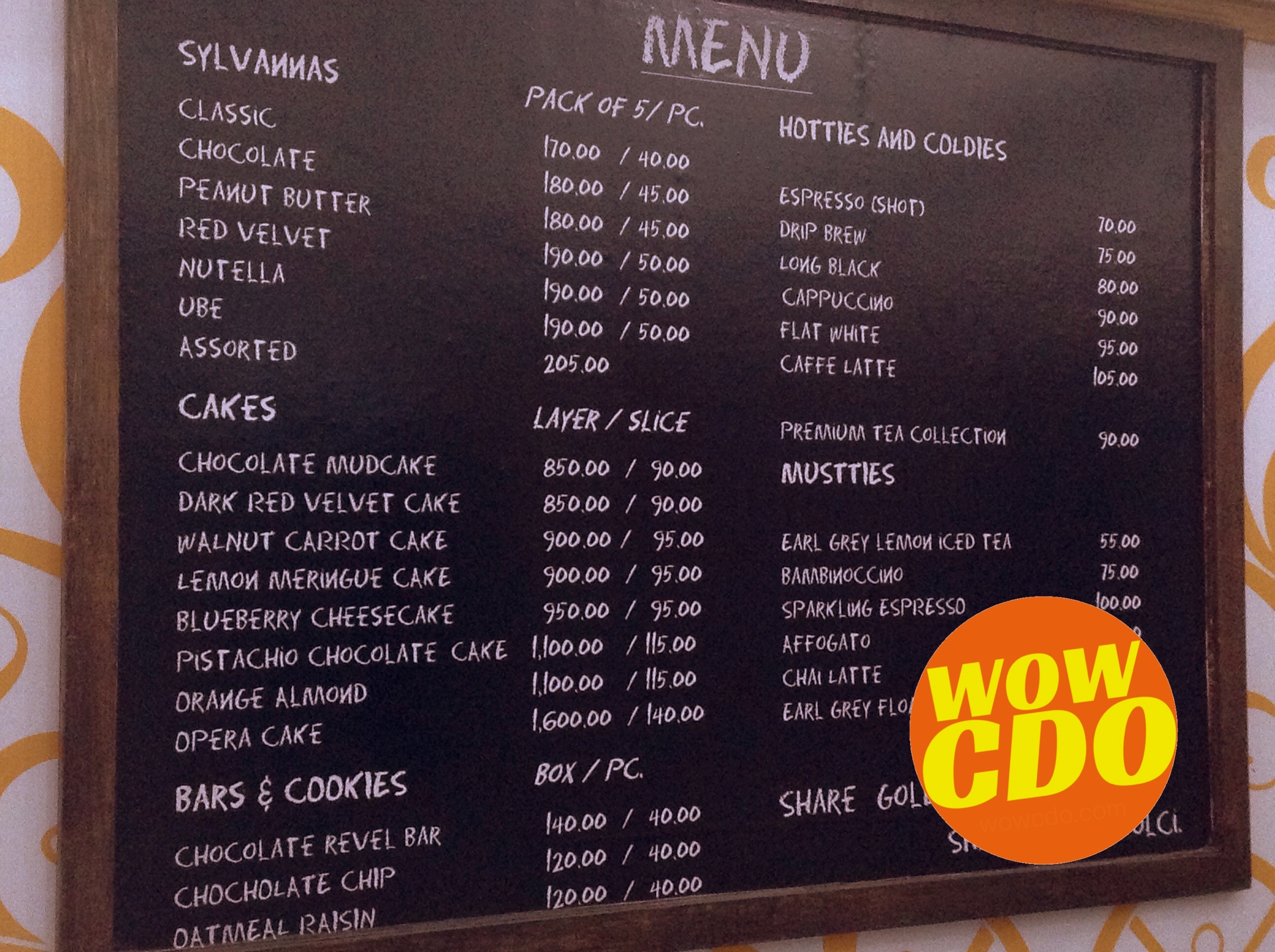 Sharing Pane e Dolci and Cagayan de Oro to the World!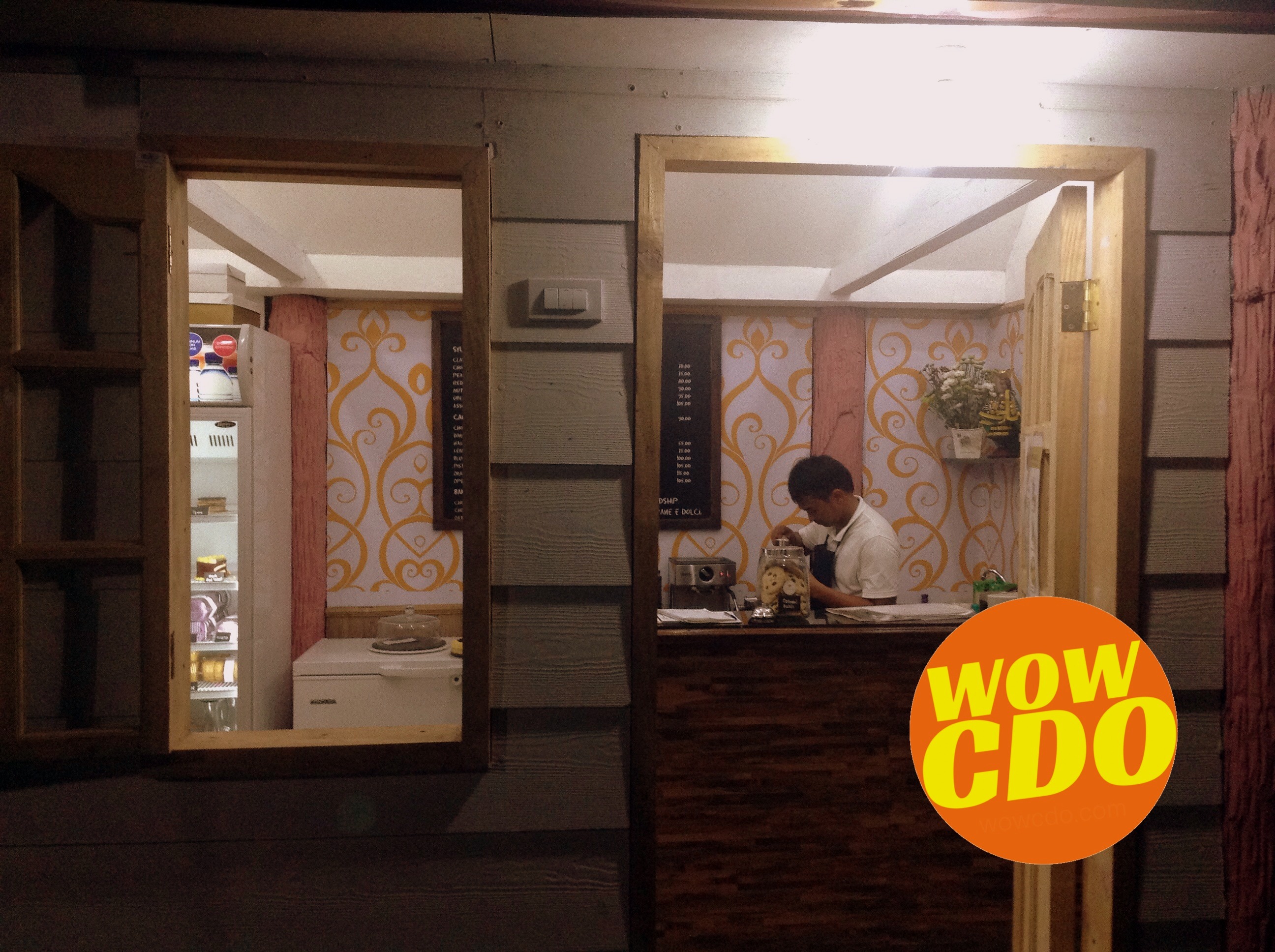 From a simple facebook status, today, Pane e Dolci now makes more than 150 packs of sylvannas daily, followers within Cagayan de Oro City and nearby regions enjoys every bite of it. Pane e Dolci also has distributors in Iligan, Marawi, Ozamiz, Valencia, Maramag, and Molave. Your favorite sylvannas will also be available on MyPasalubong.com soon.
How to Get to Pane e Dolci Uptown – Lantaw Cagayan, Cagayan de Oro:
From Divisoria, ride a Xavier Heights liner and inform the jeepney driver to drop you at Lantaw Cagayan, a few meters from Pryce Plaza Hotel.
Follow Pane e Dolci on Facebook, Twitter and Instagram to get updates on promos and their products:
THE 10 DAYS OF #SYLVANNASCDO GIVEAWAY
WINNERS
Day 1 – Jean Jacques Agbon
Day 2 – Vanessa Sotto-Yare
Day 3 – Ann Laureano Aquino
Day 4 – Dennis Joseph Lamanilao Bug-os
Day 5 – Mark Amoguis
Day 6 – Jonah Epanis Lopecillo
Day 7 – Barcel Aboc
Day 8 – Penny Cunanan
Day 9 – Ruby Caberte
Day 10 – Fancie Comilang
THE GIVEAWAY ENDED: Giveaway starts May 9 12MN and ends on May 21 11:59PM Philippine Time.
Share WOWCDO! Share Pane e Dolci! Share Cagayan de Oro! Thanks for reading our feature about Pane e Dolci Cagayan de Oro. We'd like to share the love and invite you to join our humble giveaway and win a pack of Sylvannas (original) plus a voucher worth P100. Note: You can use your voucher on your next Pane e Dolci purchase after claiming the prize.
You have 6 ways of joining, you can comment on the blog by answering the question, sharing a tweet or share this blog post on Facebook. Don't worry if comments won't appear real time, they're moderated to avoid spam.
Before joining, please make sure to read the terms:
Promotions are in no way sponsored, endorsed or administered by, or associated with, Facebook or Twitter.
Giveaway open to Cagayan de Oro and Misamis Oriental, Philippines-residentsOnly. Must be 18 years old or older with a valid ID for claiming identification.
One winner will be selected daily in a random drawing from among all eligible entries. WOWCDO reserves the right to publish the winners via Rafflecopter or FB page or this blog and Winners will be notified by email, Twitter or Facebook.
Odds of winning will depend upon the number of eligible entries received. The use of multiple email addresses, Twitter handles, or Facebook Profiles is not permitted and will result in disqualification.
GENERAL RULES:
The giveaways will be personally be claimed by the winners at the Pane e Dolci Uptown Branch – Lantaw in Cagayan de Oro City presenting a 1 valid ID with picture. WOWCDO.com will be submitting the names of the 10 winners to the Pane e Dolci Management as soon as winners will be announced. The winners are encourage to do a #sylvie and should post it online. Tag @paneedolci on social media.
By participating in this promotion, entrants agree to be bound by the Official Rules and the decisions of WOWCDO.com.
By accepting prize, winner agrees to hold WOWCDO.com and Pane e Dolci harmless against any and all claims and liability arising out of use of prize. Winner assumes all liability for any injury or damage caused, or claimed to be caused by participation in this promotion or use or redemption of any prize.
WOWCDO.com and Pane e Dolci reserves the right to obtain FB name and email addresses from the entry form, as well as the right to publicize the winner's names and likenesses harvested.
You understand your email may be used to send you promotional emails.