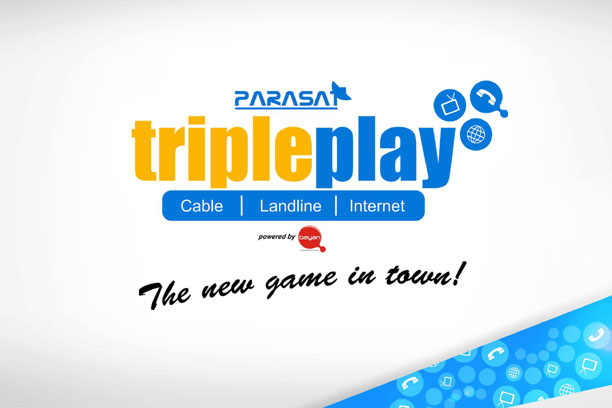 Parasat Cable TV, one of Mindanao's digital television provider partners with BayanTel is starting the first VOB service in Mindanao. VOB means Voice Over Broadband or frequently called VoBB which is a transmission technique that enables a user to make and receive telephone calls over a broadband connection using a single line. Voice over broadband is fast becoming the preferred means of long-distance communication because of its cost effectiveness and wide array of user-friendly features.
Parasat Cable TV unveiled the groundbreaking VOB technology last March 8, 2013 at Gloria Maris, Limketkai Center. During the said product presentation, the cable TV executives explained how VOB will work with the current internet and Cable TV infrastructure. The voice service will be transmitted via Cable21, Parasat's Broadband service division. Existing Parasat and Cable 21 internet subscribers can now take advantage of the newest service on top of present subscription. This means that it's a triple service all in one – The Triple Play (cable TV, internet and landline) which will now be affordable to every families within the service location.
The Triple Play bundled service will start first with Cagayan de Oro before covering other Parasat Cable TV areas. Call 309-4078 for more information.