Just in time for the upcoming Holiday season, S&R Membership Shopping card holders. S&R Membership Shopping in Cagayan de Oro is set to hold a Members' Treat Sale from September 27 to October 1, 2017. It's time to stock up for your merrymaking as this would mean: Big Savings; Buy 1 Take 1, and up to 50% OFF!
The Members' Treat Sale includes the majority of their imported products in the food section, housewares, kitchen items and anything under the sun.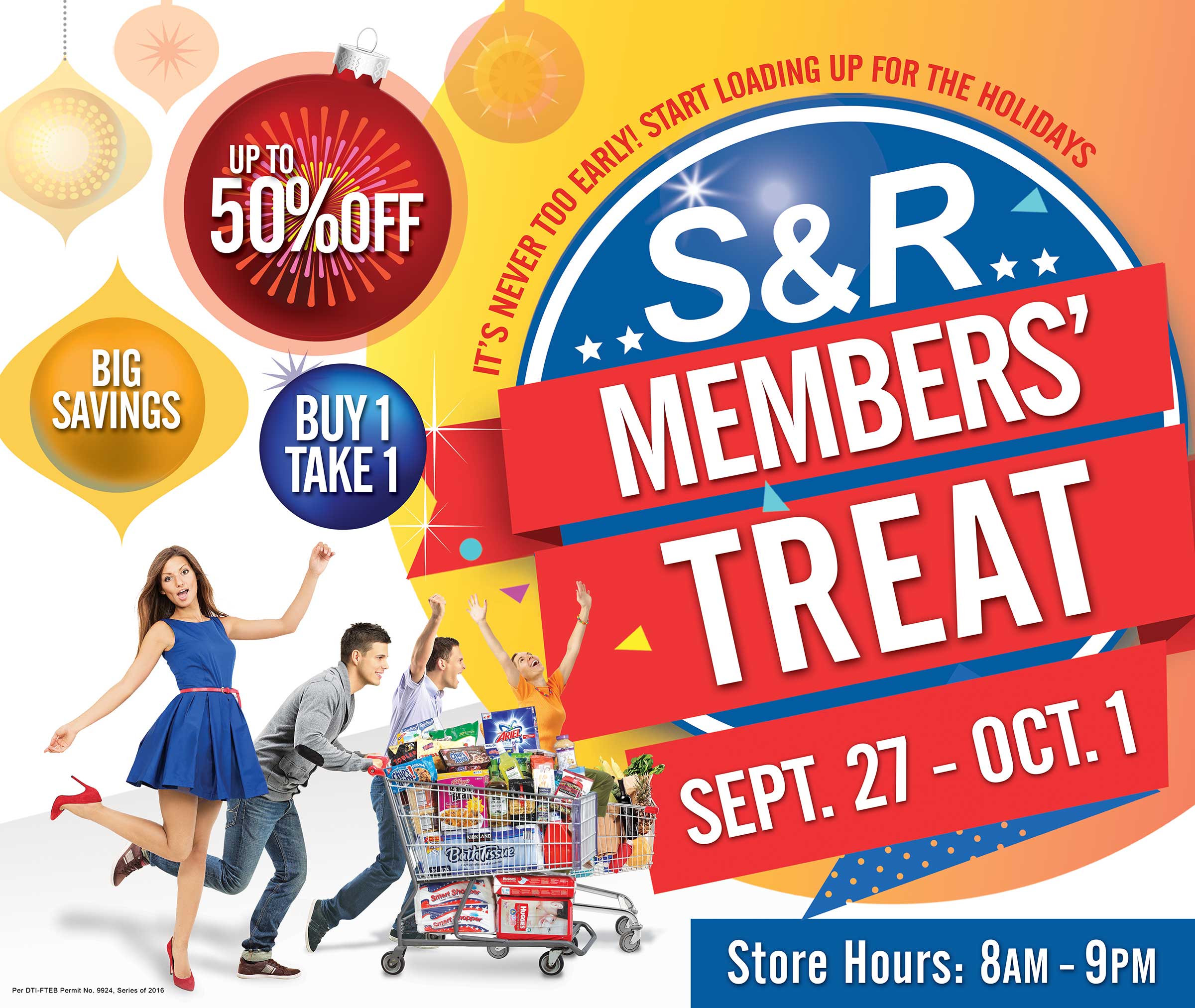 S & R Membership Shopping Club is located along CDO-Iligan Road, Kauswagan, Cagayan de Oro showcases a treasure of world-class shopping values for its S&R CDO members. They're open daily from 8AM-9PM.
For non-members, membership starts at Php 700 which is good for a year with around Php 65,000 worth of coupons. You may also pay the same amount for the renewal, just approach their membership counter and present your ID.
S&R CDO has also been notable for its New York Style pizzas with delicious and overflowing toppings.
For inquiries, you may call S&R Cagayan de Oro through this number +63(088) 880-9999 or for great deals, visit S&R's Official Facebook page.
https://www.youtube.com/watch?v=bmX2Z9_QcPY
Did you find this post helpful? Share this.
WOWCDO.com is an award-winning Top CDO blog site that aims share the good stories, worth attending events, appetizing food options, must-go places and local personalities from the City of Golden Friendship. Remember, we share ONLY the WOW part of CDO!
Let's talk, contact us here or email wowcdoblog@gmail.com.