Inspired by the modern Kagayanon's growing passion for better internet experience, Smart also recently focused its network improvements in CDO to provide a faster and better coverage for the entire Cagayan de Oro.

For a limited time period, enjoy Smart Bro's 4G Pocket Wifi at Php 888. Smart Communications Inc, the leader is wireless mobile, has kicked off summer with its best 4G Pocket Wifi Deal ever in the City of Golden Friendship – Cagayan de Oro.
"We love the energy of this city (Cagayan de Oro) and the fact that the recent connectivity developments has been done in the entire CDO so everyone can experience better data service means more reasons to celebrate with your BRO-kadas here." Oscar Reyes, First VP and Wireless Consumer Broadband at Smart, told in a statement.
https://www.youtube.com/watch?v=KNnuBzYJXS8
With better coverage comes the perfect time for Smart to launch its most affordable 4G pocket wifi to date – Php 888.
Here are Smart Bro's 4G Pocket Wifi's (ZTE MF65M) specifications and product details:
4G Pocket WiFi Suggested Retail Price: P888
Preload with 350MB valid each month for the next 3 months
Up to 12 Mbps of download speed
Up to 10 devices to connect
You might want to consider this ZTE MF65M, the 4G Pocket Wi-Fi being used by Smart Bro for their prepaid package is regularly priced at Php 1,495 and now until June 2016, they've made it affordable to everyone with just a one-time payment of Php 888.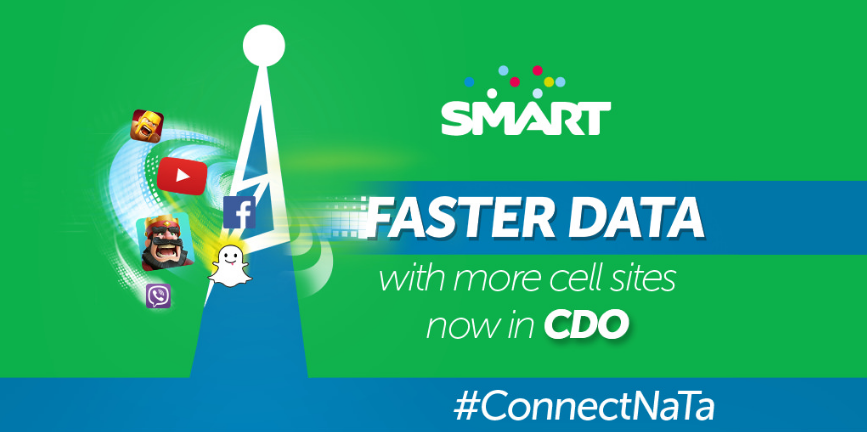 The Smart Bro 4G Pocket Wifi is best for senior high, college students and young professionals who would want to stay connected to the internet on a budget-friendly one-time purchase device. As long as you're within 4G signal coverage, you'd get more than a decent speed for mobility and shareability to family and friends.
This ultra-affordable 4G pocket WiFi is best paired with Smart's SurfMax 85 Internet Promo with 2 days all-day internet of up to 800Mb.
Smart Bro's 4G Pocket WiFi is available in all Smart stores, tech stores, tiangge in Cagayan de Oro. Visit Smart.com.ph for more details on the Smart Bro 888 promo.